It is so difficult to find a high-quality Bluetooth speaker these days. I've reviews tons of wireless speakers, Bose SoundLink Mini Bluetooth Speaker is the most recent one and probably the only one I want to keep.
It is not by chance that a Bluetooth speaker has almost 5-star rating on Amazon since its launch 2 years ago. Why are consumers are so satisfied with the product? Let's figure it out.
Unboxing Video
Design & Features
After taking everything out of the box, you can find the SoundLink Mini Bluetooth speaker, user manuals, a charging cradle and a wall charger. Unlike most other wireless speakers, the Bose SoundLink Mini features a solid aluminum casing. The casing runs along all sides of the body seamlessly and only buttons, ports and the drivers are revealed.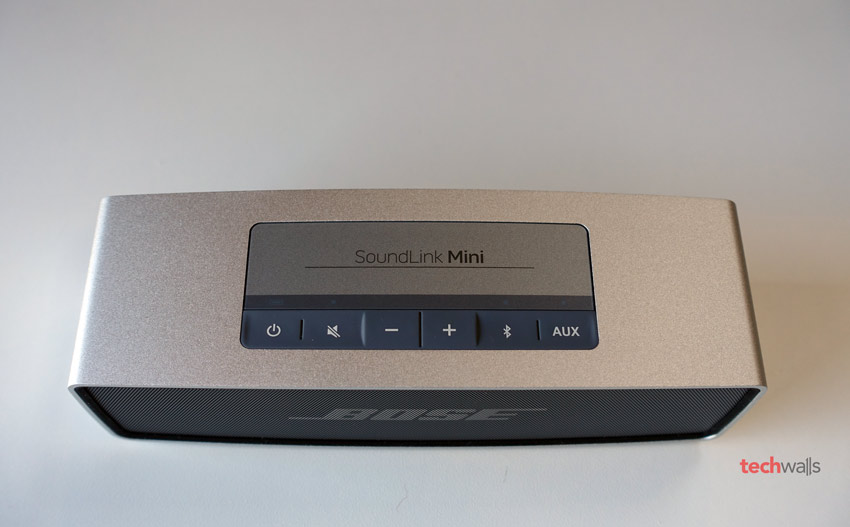 All controls are put on top of the speaker. You can find the Power button, mute button, volume rocker, Bluetooth and AUX button. All those buttons are rubberized to provide comfortable presses.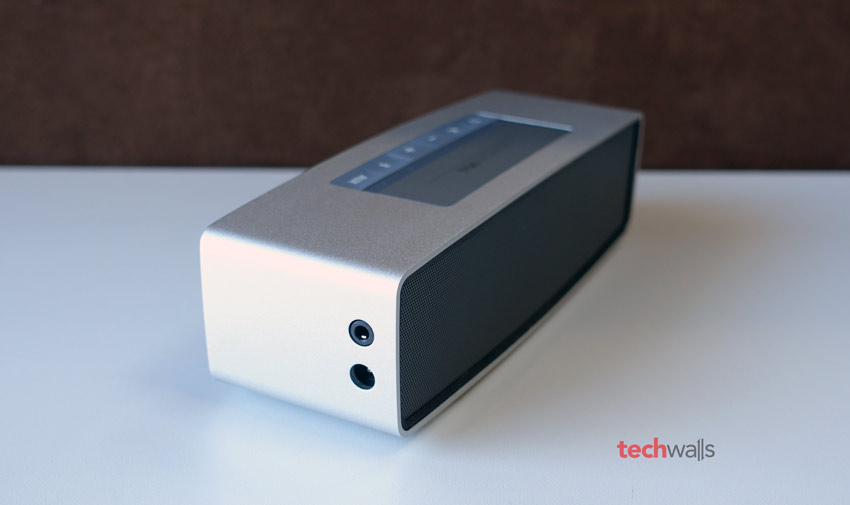 The charging port and AUX port are located on the right side. You can also charge the speaker using the included charging cradle, just plug the wall charger to the cradle and place the Bose speaker on top of it when the battery is running out.
There is a mini-USB port on the bottom but you won't be able use it to charge the speaker. That is a service port to update firmware when necessary.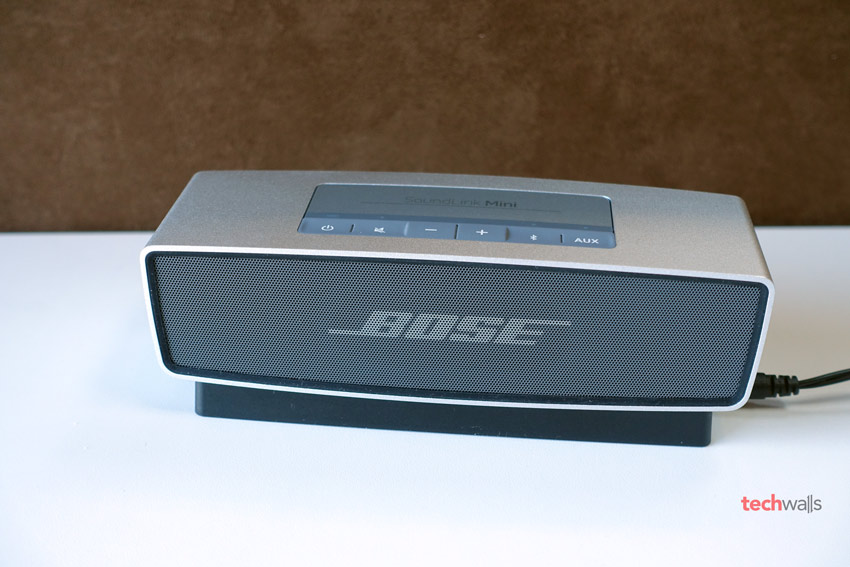 The speaker itself is pretty small and I can easily hold it in one hand. However, it won't fit your pant pocket and quite heavy for its size. It doesn't have a fashionable and gorgeous design but it really looks like a high-end audio gear.
This is purely a Bluetooth speaker, so you won't be able find extra features like built-in microphone, NFC or Apt-X.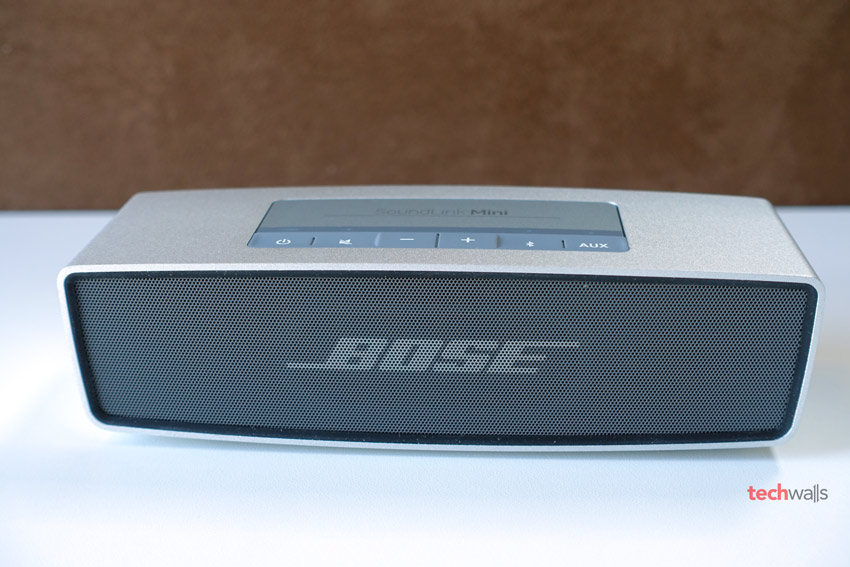 Audio Quality
I am always under an impression that a heavy speaker can deliver a better sound, and this seems to be true with the Bose SoundLink Mini. You can check out my sound test below. I tried my best to record with a flat-response microphone, so hopefully you will get an idea of what it sounds like.
In the first few days, I used the speaker in my small bedroom and honestly I was totally disappointed. The sound was so muddy and dominated by low responses, I hardly could enjoy my music as usual and even thought it was totally a waste of money.
Fortunately, I gave it another chance and brought it to my bigger living room and then my backyard. This was the moment the Bose speaker started showing off its capabilities and I understand why people love the product.
Its sound quality is surprisingly good and I never can imagine such a small package can deliver such an impressive sound. Of course, the sound is still far from perfect as the bass is not really tight, the sound is still muddy and lacks of details, particularly at high frequencies. However, we should remember that this speaker is so small. If you compare it to other Bluetooth speakers at this price range, none can deliver such a wide soundstage and warm sound.
Besides, I'm also impressed with its power. It can play very loud and I hardly turn it to the maximum volume. After a month trying the Bose SoundLink mini, I figure out that the speaker can really shine when you use it at spacious areas, like a big room or outdoor space. If your house is too small or you want to play music in your car, don't ever think of buying the Bose speaker as it is absolutely unsuitable.
Conclusion
Pros
High-end design with premium build.
Useful charging cradle.
Sound quality is almost the best in its class.
Cons
Sound can be muddy in small spaces.
I totally recommend theBose SoundLink Mini if you love a warm and powerful sound. This is the first generation, so its price has dropped dramatically after the launch of the SoundLink Mini II.
Disclosure: We might earn commission from qualifying purchases. The commission help keep the rest of my content free, so thank you!