Don't let the darkness scare you this Halloween, even a power interruption shouldn't ruin the special day and decorations that you've prepared for months. BLUETTI is offering a lot of amazing deals for their power stations, batteries and solar panels during the event. Consumers can save up to $700 or get a $299 freebie when buying on their website from October 20 to November 5.
Disclosure: This is a sponsored article; We were compensated to publish it on our website.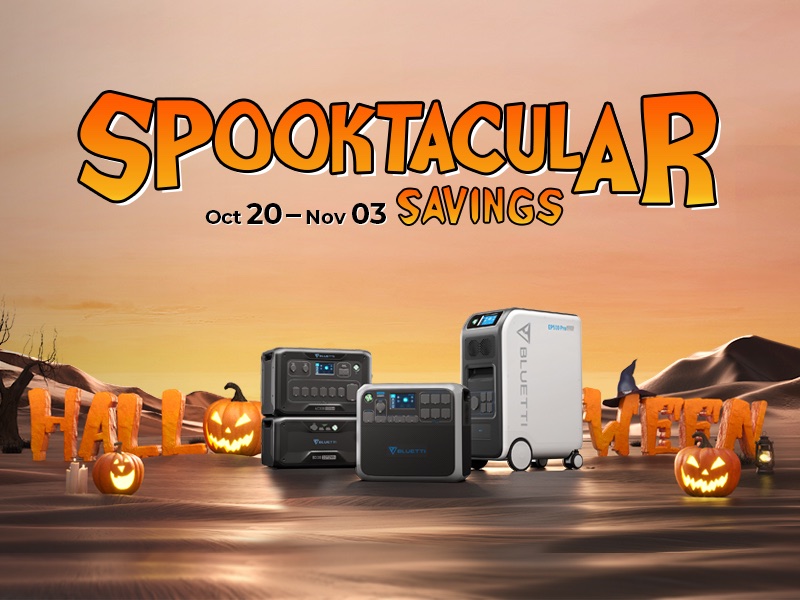 You can check out more details below to find out the right deal. Of course, the products are not only useful for this Halloween but also for years to come when you need a solar generator as a backup power source for electricity outage or outdoor activities like camping or RV trips.
BLUETTI EB3A: $239 -> $209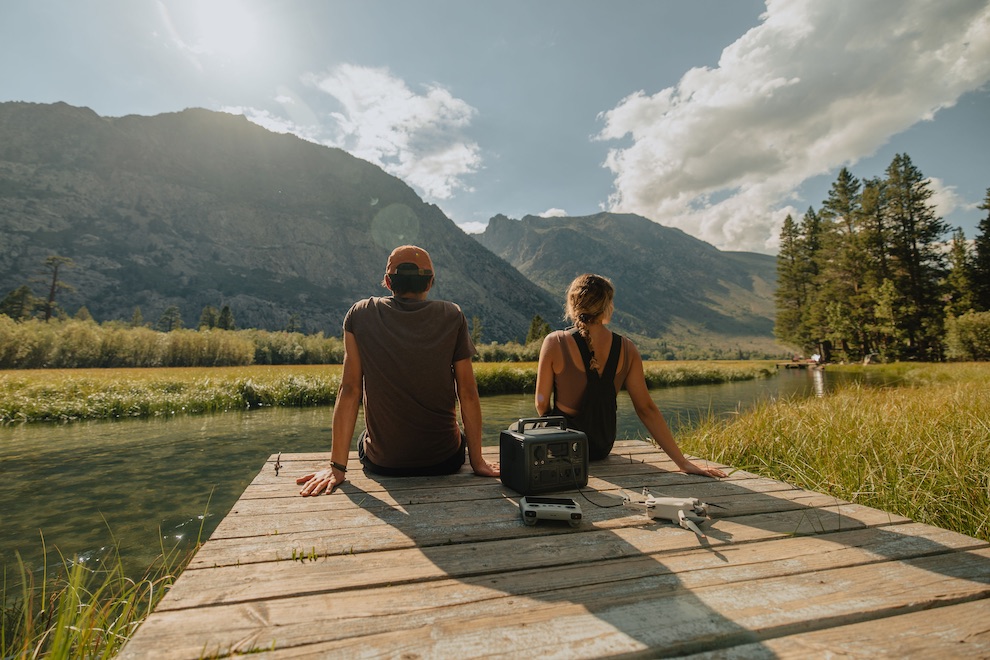 The EB3A is a compact solar generators weighing just around 10 lbs so you can carry it anywhere. It is equipped with 268Wh LiFePO4 battery, 9 versatile outlets, and notably, a wireless charging pad on top. You can also grab the EB3A+PV120/PV200 combo which includes solar panels and it is also discounted by at least $80; This combo is helpful when you are on a trip with little access to power outlets.
BLUETTI AC200P: $1,599 -> $1,399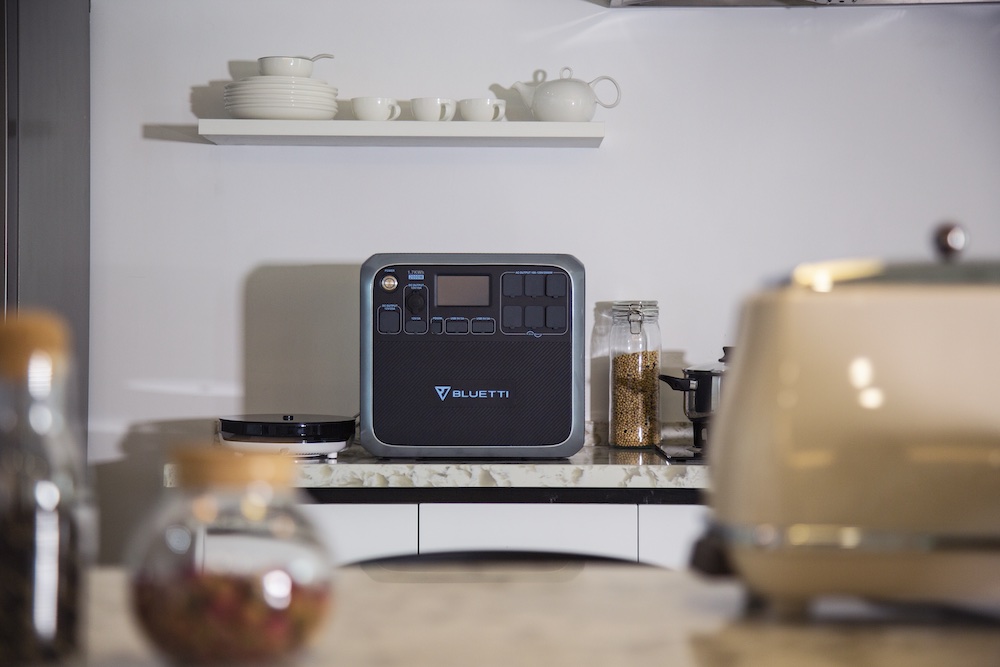 The AC200P features a 2,000W inverter and a long-lasting 2,000Wh LiFePO4 battery (3,500+ charging cycles to 80%). It includes 17 versatile outlets so you can plug in multiple devices at the same time. Moreover, the AC200P's capacity is expandable by connecting to the B230 or B300, then the total capacity could reach 4,048Wh and 5,072Wh respectively. If you are interested in the combos, they are on $399 or $499 discount as well.
You can recharge the battery via wall outlet, car, gas generator or solar panel. It can be fully recharged within 3 hours when combining 400W AC input with 700W solar charging. With three PV200 solar panels, the AC200P gets a maximum of 600W solar input, or utmost 700W with two PV350. Grab the combos with a discount of $397 or $398.
On top of the discounts, buyers of the AC200P or those combos will also receive a XT90-P090D connection cable worth $89 for free.
BLUETTI AC200MAX: $1,899 -> 1,799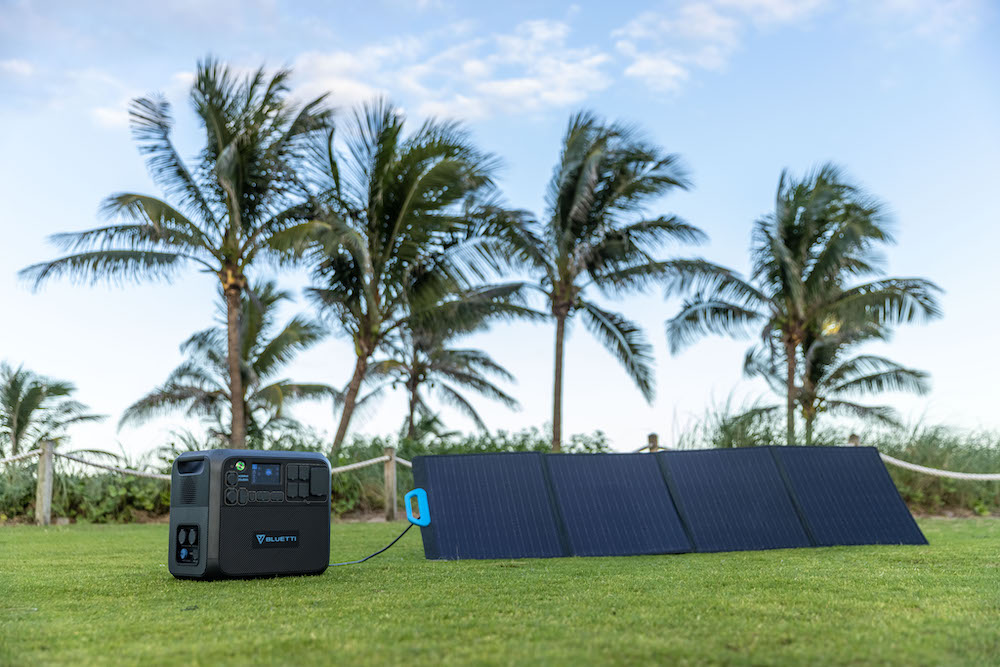 The AC200MAX is an upgrade over the AC200P, featuring a 2,048Wh LiFePO4 battery pack and a 2,200W pure sine wave inverter. Similarly, it can expand its capacity with two B230 or B300 to 6,144Wh and 8,192Wh. There are 16 outlets for you to power up multiple devices simultaneously. It accepts up to 900W solar input and 500WAC input at the same time, and gets fully charged between 2-2.5 hours.
Besides, if you grab one of the combos like the AC200MAX with two PV350, you can get up to $400 off.
Expansion Battery Packs
B230: $1,399 -> $1,299
B300: $2,099 -> $1,899
The two battery packs use safe and durable LFP cells holding 2,048Wh and 3,072Wh power storage respectively. They not only boost the capacity of power stations, but also charge your devices directly with their three DC outputs (a 100W USB-C, a 12V/10A car output and a USB-A port).
Solar Panels
BLUETTI's solar panels use monocrystalline cells with up to 23.4% efficiency. Surfaced with ETFE material and equipped with IP65 junction box, they are designed to withstand any scratches and water-splash. The fold-and-go design makes them easy to store or transport. PV350 is the latest innovation, boasting of 350W solar output.
BLUETTI is offering a $199 to $399 discount when buying these combos: B230+PV350/PV200 or B300+PV350/PV200. Get yours now starting from $1699. Moreover, a DC Charging Enhancer (D050S) will be free to enable additional charging methods and increase the PV input rate.
AC300 is the first 100% modular model from BLUETTI, featuring a 3,072Wh power and a 3,000W AC pure sine wave inverter with 16 outlets. If you want more capacity, you can get the combo of AC300 with two B300 boasting 6,144Wh power storage with a $599 discount.
One of AC300's highlights is its ultra-fast charging, with 3,000W fed through a wall outlet and 2400W via solar panels. It peaks at 5400W when combined AC with solar charging.
EP500 Series
2* EP500 – original price $9198, sale price $8699
2* EP500Pro – original price $9998, sale price $9499
The EP500 is designed for home backup. With a 5,100Wh LiFePO4 battery and a 2,000W AC inverter, EP500 can take charge of your home during blackouts for days. Coupled with solar panels, the EP500 takes 1200W solar input and stores free power for later use. Get EP500 with three PV350, you can save $500.
Popular combos with bigger discounts:
| | | | |
| --- | --- | --- | --- |
| Models | MSRP | Halloween Sale Price | Saved |
| AC200P+B230 | $3,098 | $2,698 | $400 |
| AC200P+B300 | $3,898 | $3,298 | $600 |
| AC200MAX+B230 | $3,298 | $2,999 | $299 |
| AC200MAX+B300 | $4,098 | $3,699 | $399 |
| AC300+B300+3*PV200 | $5,196 | $4,796 | $400 |
| AC300+B300+3*PV350 | $6,246 | $5,846 | $400 |
| EP500Pro+PV350*3 | $7,649 | $6,999 | $650 |
Disclosure: We might earn commission from qualifying purchases. The commission help keep the rest of my content free, so thank you!