Gas-powered generators are coming to an end as consumers quickly shift their interests to renewable energy solutions. Bluetti, a U.S.-Chinese startup, had a great crowdfunding campaign with their previous product and now they have another amazing campaign with the new Bluetti EP500 and EP500 Pro home power stations.
The two products raised over $1 million in only an hour after launching on Kickstarter and are approaching the $3 million mark now. As expected, the super early bird offer for the EP500 sold like hot cakes as backers receive 30% discount. 300 early backers got that amazing deal of $2,799 for one unit of the Bluetti EP500 power station. If you want to find out all the features and specifications of the EP500, you can check out my recent post.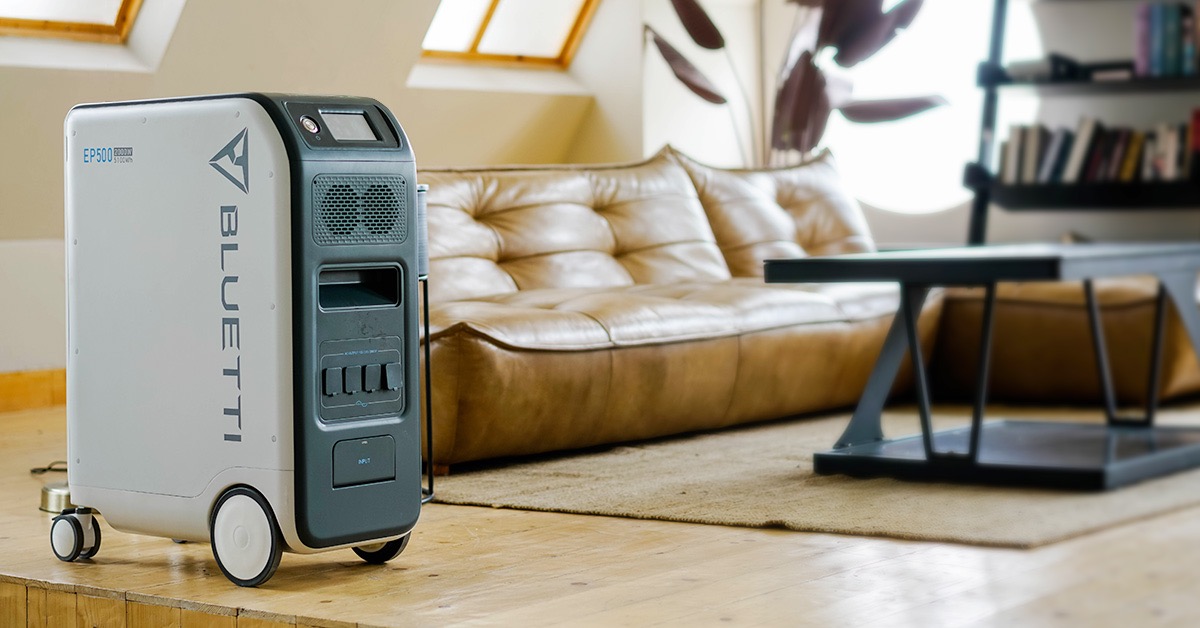 Now the next best offer is $3,799 for the Bluetti EP500 Pro (24% off retail price) but the spots are running out quickly as there are nearly 200 backers now. As compared the the standard version, the EP500 Pro features the same sleek design and 5,100Wh of LiFePO4 battery storage with 6,000+ charge life cycle. The most important upgrades of the EP500 are the max solar power input of 2,400W, max wall outlet input of 1,800W, and a pure sine wave inverter of 3,000W. That means you can charge the EP500 Pro faster and it is also capable of powering more devices at the same time.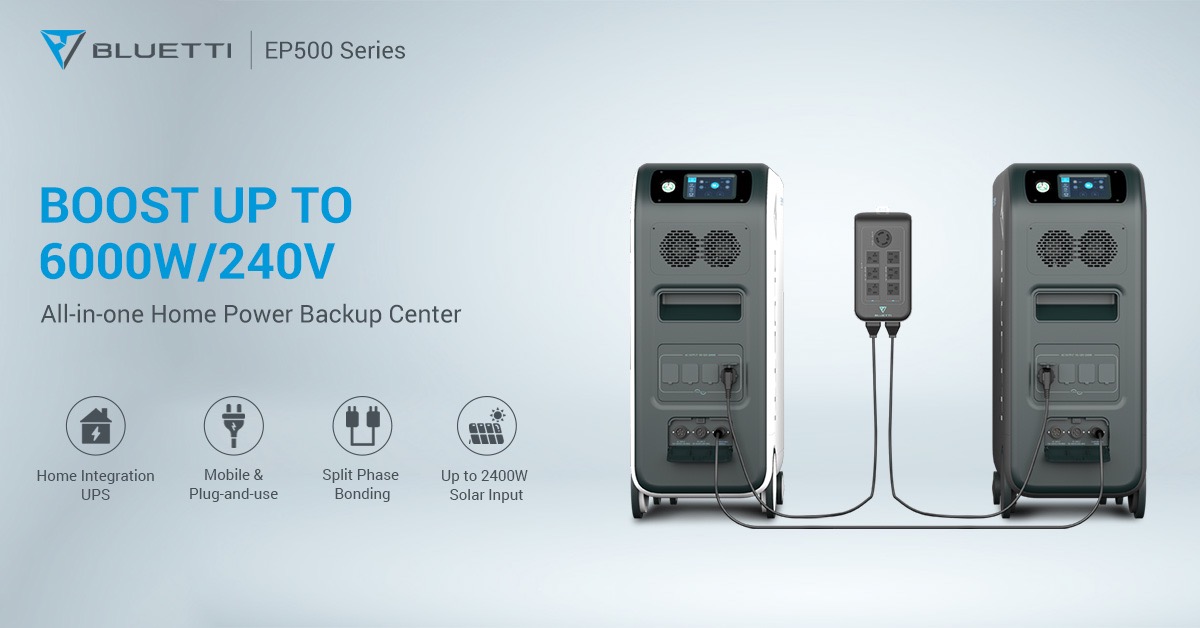 The Bluetti power stations gain a lot of interest because of its attractive price point. It is more affordable than Tesla Powerwall and Sonnercore, and moreover, this is plug-and-play station which doesn't require any installation. Therefore, you can use it as an emergency power storage, a UPS backup, or bring it with you during road trips to wildlife destinations.
If you live in states with regular power outages like Texas, California, or New York, a power station should be in your shopping list. It is safe to use indoors and outdoors, it uses clean energy and doesn't emit any fume or make loud noises during operation. You can also use your phone to monitor its status and adjust settings remotely. In case your home has a lot of sunshine, you can take advantage of it and charge the EP500 using solar panels. Bluetti is also offering bundles of a power station and 4 SP200 solar panels with prices starting from $4,759 (Super early bird 23% off).
Deliveries for early backers will start in August for the EP500 or October for the EP500 Pro. All customers will get 3-year warranty out of the box or you can pay extra $699 for 5-year warranty. The early bird offers are still available on this Kickstarter page now.
Disclosure: We might earn commission from qualifying purchases. The commission help keep the rest of my content free, so thank you!