Still remember the BLUETTI AC500 released this summer on Indiegogo? That is the successor of the AC300 with significant improvements that set itself at the forefront of the solar generator market. The modular solar power station has now raised over $11 million on the crowdfunding platform and even might reach $12 million soon. This is a major milestone for the leading clean energy provider and they are bringing the product to more customers. Starting November 25th, we all can buy the AC500 and its expansion battery B300S on BLUETTI's official store and Amazon.
Disclosure: This is a sponsored article; We were compensated to publish it on our website.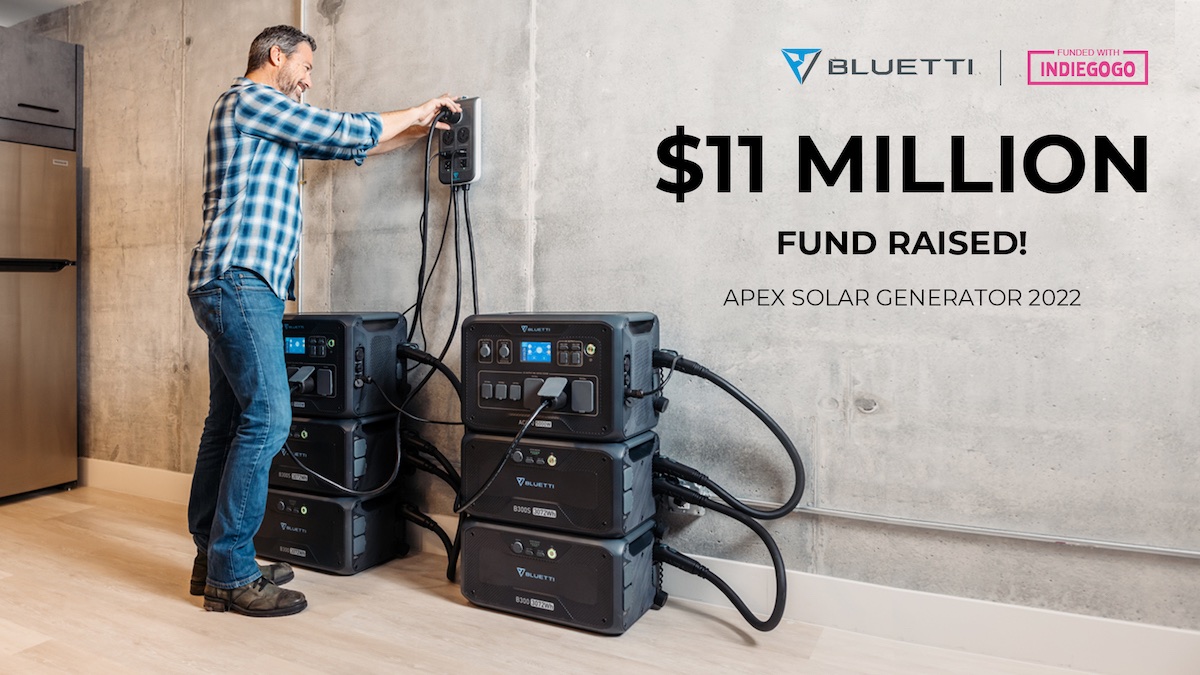 Specifications
100% modular and compatible with B300 and B300S battery packs to reach 18,432Wh capacity.
5,000W inverter (10,000W surge)
Can be connected to at least two B300S and charging via AC and PV simultaneously allows an 8,000W max input.
0-100% charging only takes 1.8~2.3 hours.
9 charging methods
Built-in advanced BMS and LFP battery to ensure higher security and longer lifespan.
Split Phase Bonding Function, connect two AC500s to double the capacity, voltage, and power to 36,864Wh, 240V/6,000W (a Fusion Box Pro is required and sold separately)
Monitor and control with BLUETTI App.
Weight/ Dimensions: 66.2 lbs (30 kg) / 20.5 x 12.8 x 14.1 inches (520 x 325 x 358mm)
The AC500 power station is powered by LiFePO4 battery with a lifespan of over 10 years. The battery can reach over 3,500 charging cycles before downgrading to 80% of its original capacity. As compared to the lithium-ion battery of many other power stations, the LiFePO4 offers optimal performance and better durability. This is considered an ideal solution for emergencies or unexpected blackouts.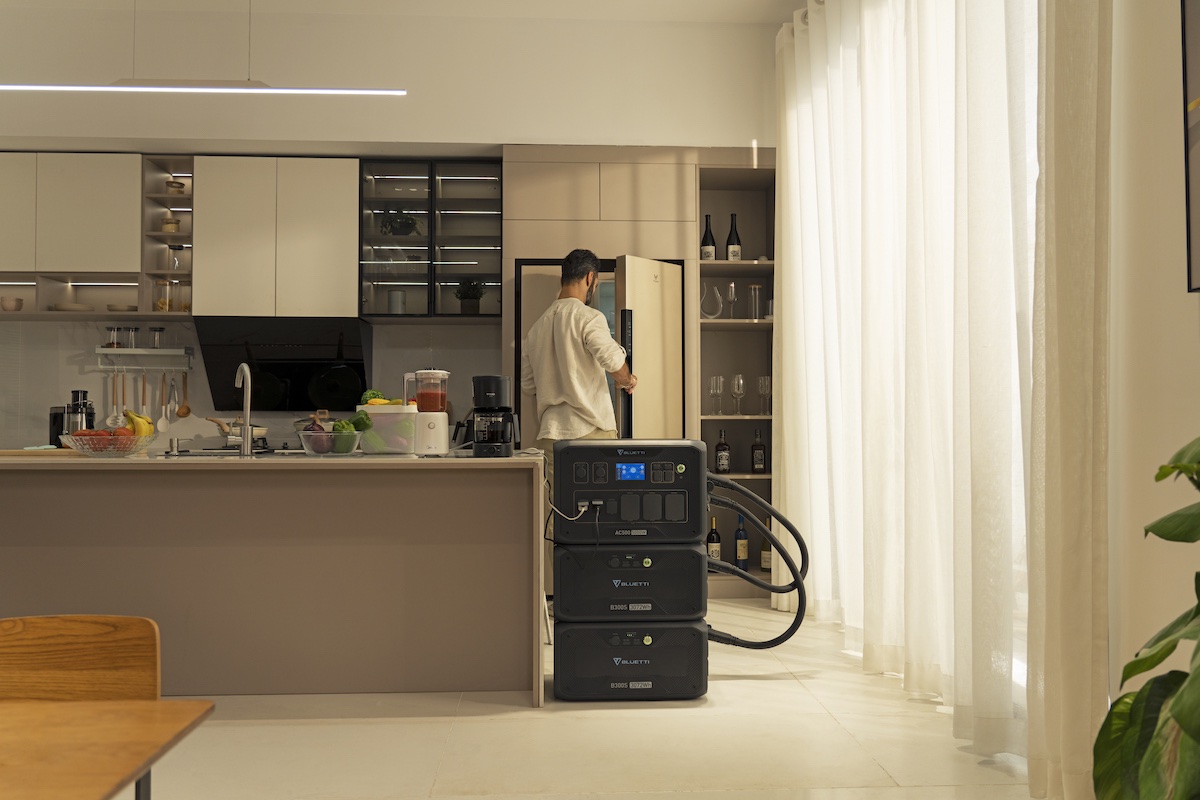 We can connect it to six B300s battery packs for a total capacity of 18,432Wh. Or with the Fusion Box Pro (sold separately), you can combine two AC500 sets for a 240V/6,000W output and 36,864Wh capacity. This gives you enough juice to power up essential home appliances for days or weeks. Of course, this can be extended further with a solar system to achieve power independence. The AC500 is built with a matchless MPPT solar inverter, allowing a 3,000W maximum solar input; That means you can recharge it from 0 to 80% SOC by prime sunshine in just about 1.5 hours. Besides, there are 9 charging methods available, such as AC, solar, generator, lead-acid battery, dual, or triple charging methods.
Charging time for AC500 with two B300S (for reference only):
3,000W MPPT solar charge: ≈2.5 hours
5,000W AC charging: ≈1.7 hours
8,000W AC+PV dual charging:≈ 1.2 hours
Users can install the BLUETTI app on their phones to control and monitor the power consumption, check the operation status, and update firmware anytime from anywhere.
Users are often concerned that the solar power station might not work effectively in the winter. It often takes time to wake it up but the B300S expansion battery comes with intelligent self-heating capability that heats up immediately even when the temperature drops to -20℃.
The BLUETTI AC500 will have the suggested price tag of $2,499 or $4,499 with an additional B300 battery pack when it hits its store and Amazon later this month.
Disclosure: We might earn commission from qualifying purchases. The commission help keep the rest of my content free, so thank you!