I really love the idea of a virtual keyboard since I saw it for the first time a few years ago. I thought that it was just a concept and would never come to mass production. Surprisingly, the product is widely available and I get my hands on one right now.
Can this be a good alternative to physical keyboards? We're going find out in the review.
Video Review
Features & Performance
The virtual keyboard has a very simple and sleek design. It looks good even though the body is made of plastic. There are only a power button and a microUSB charging port on the right side. The device is very compact and lightweight, you can easily put it inside your pant pocket. Just make sure nothing touches the Power button or it will be powered on and drain the battery.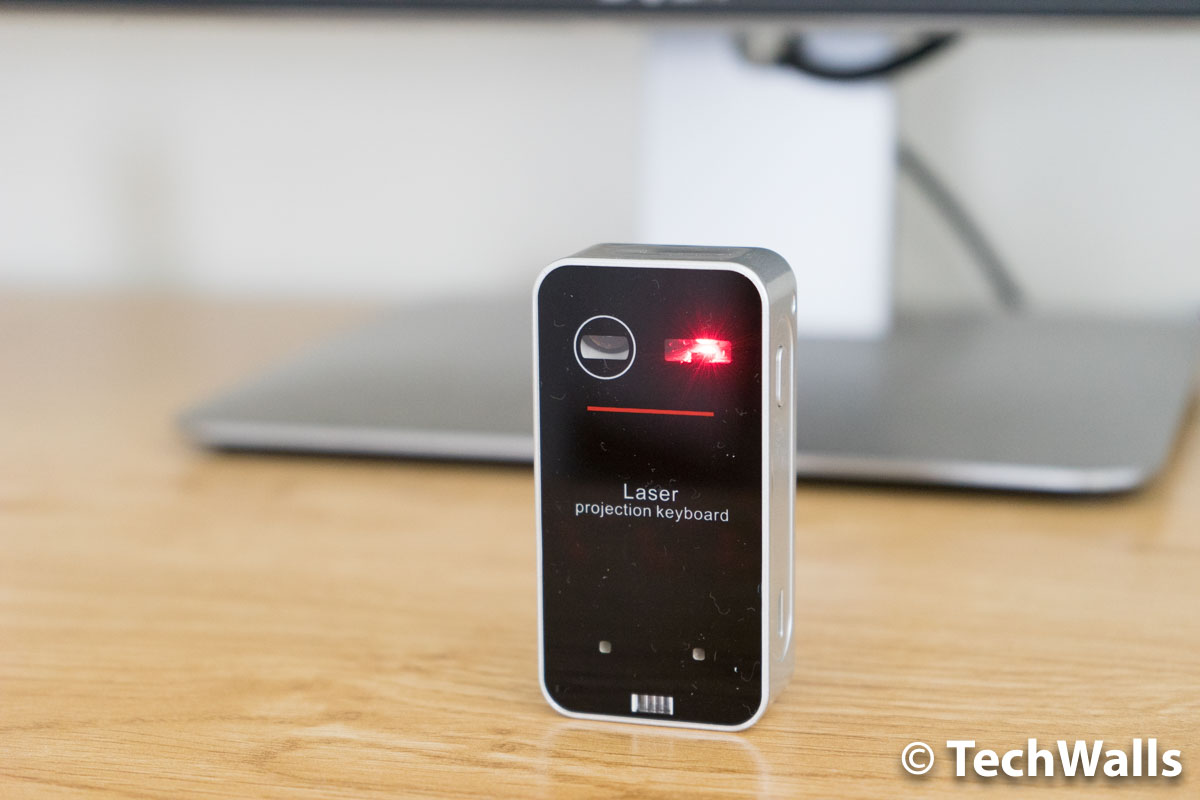 Basically, the product will project a virtual keyboard on your desktop, then you can type directly on your desk. There are no physical keys here, so there might be more difficult to type because your fingers won't have any tactile feedback.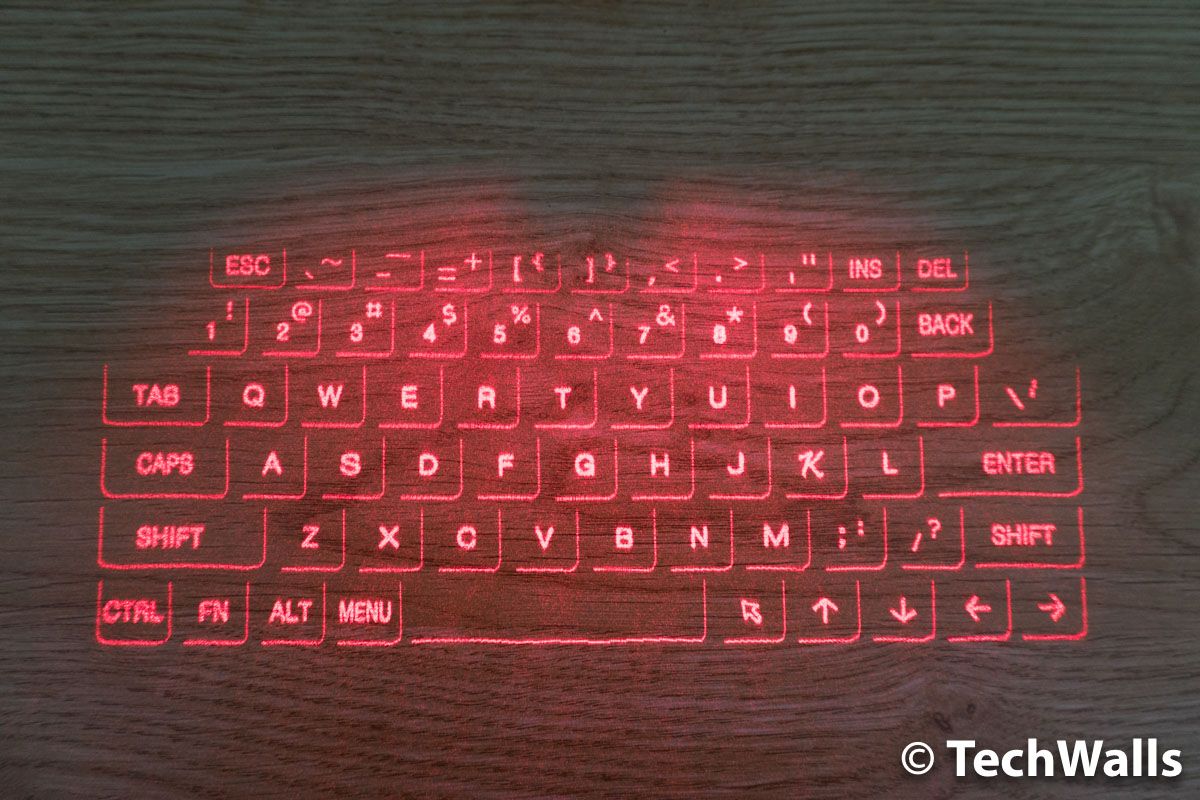 Be default, the feedback sound is a little loud for every keypress and I found it annoying because I want to use the keyboard at public places as well. I heard many complaints about this issue, fortunately, you can press the Fn + Left or Right arrow to decrease and increase the sound volume.
I've tested the product thoroughly and I'm glad that it doesn't have any big issue. I can connect to my smartphone and my MacBook easily via Bluetooth, and start using the keyboard immediately. It's actually very fun to touch the desk to input characters. However, the accuracy and typing speed are not really impressive, especially when you type with all 10 fingers. I made a lot of typos, so I had to change my typing habit. The best way to use the virtual keyboard is using 2 or 4 fingers. Then, the device registers key presses accurately but the typing speed is decreased dramatically.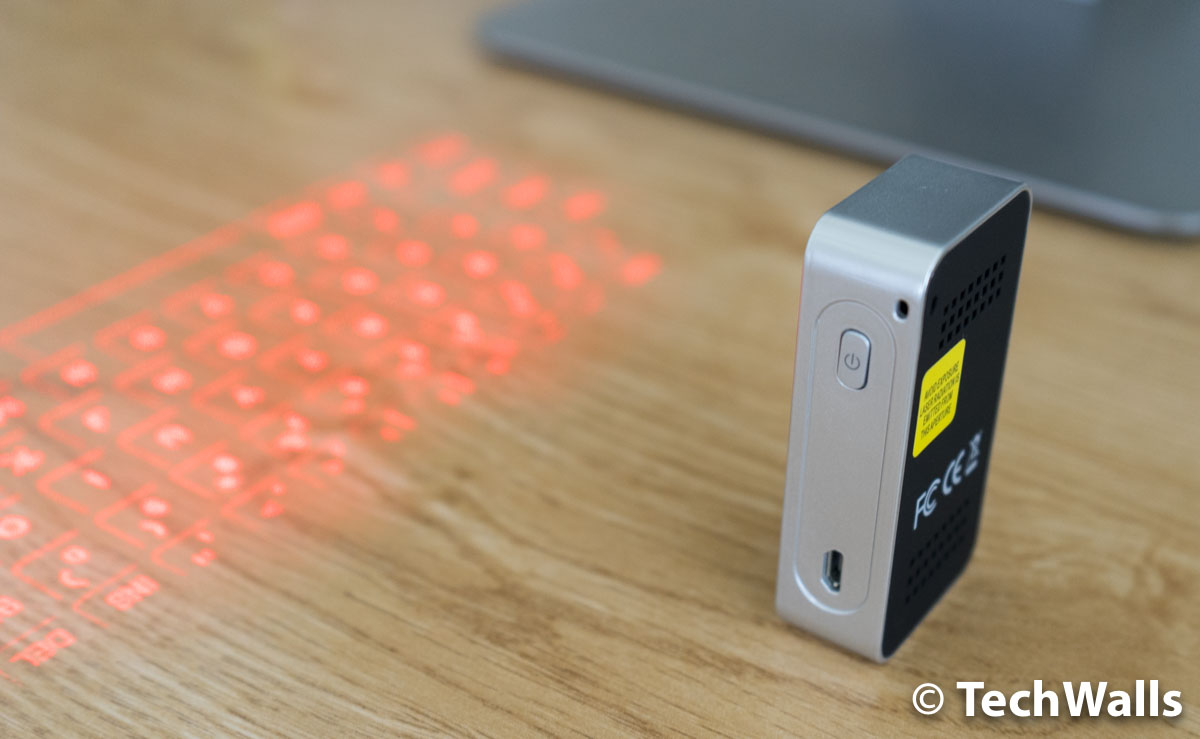 Another great feature is that you can use it as a trackpad / mouse mode. This feature works a lot better and it can keep track of my hand movements very well. I can use one finger to control the cursor, tap on my desk to click, or use 2 fingers to drag & scroll.
The keyboard is powered by a 500mAh rechargeable battery. The operating time is about 1.5 hours and it will automatically turn off when being idle.
Overall, the laser projection keyboard has a lot of rooms for improvement. I don't think it could replace physical keyboard anytime soon. Having said that, many people will love the novelty products like this one, it's fun to use and impress your friends.
Disclosure: We might earn commission from qualifying purchases. The commission help keep the rest of my content free, so thank you!