BlogWorld 2012 was an awesome expo, and while day 1 was informative, day 2 was when the ball really started to get rolling for me. I had an awesome experience with a presentation on the future of content creation, and listened to Syed Balkhi and Derek Halpern speak before I got to meet them personally! (I met Syed on day 3, but I wanted to share it here anyway).
Derek Halpern: Social Triggers
Syed Balkhi: WP Beginner and List 25
The Future of Content Creation
This was really an awesome session, and it featured Andraz Tori and Shane Snow. I learned a lot about how computers should not be creating content, but how you can use them to increase the quality and SEO-friendliness of your posts!
Some Recommended Plugins/Softwares
Urtak – helps you get tons of comments.
Zemanta – for in-post SEO, iStock images, and more.
Visual.ly/MetaLayer/Charbuilders – for infographics and other visuals.
Presentation Points
Social media is fickle – visitors will share or tweet, but then they will leave and forget about you forever.
You need fresh content regularly – remember the target audience and build your posts around that.
Your blog is not an island – build relationships, partnerships, and help out others by linking and engaging!
Make sure to optimize your content, since it doesn't matter how good your articles are if nobody can find them.
Get After The Deadline, which you can use for basic spelling and grammar checks.
Try linking to a popular site on a regular basis and maybe you will get their attention!
Syed Balkhi Talks About WP Lead Generation
What is lead generation? It is any attempt to get clients, readers, or whomever else you're targeting with your blog.
The best starting point is building a newsletter. If you don't build a newsletter, Syed says that you are "stupid."
Social media should bring readers to your site, and then you secure them with newsletter opt-ins.
Commenters are engaged users, and they're easy to convert to your newsletter. Put an opt-in box at the bottom of the comments, and leave it checked! You'll probably get a ton of subscribers from here.
Redirect first time commenters to thank you pages with suggestions of other cool posts – don't send annoying thank you emails.
Make sure to say on redirects that their comment is pending approval.
Gravity Forms is what Syed recommended in conjunction with Aweber of Mail Chimp.
Also put checked opt-in boxes on contact forms, since they'll feel guilty about unchecking it.
Add a popup form with your email subscription option after a reader comes from a social network, but let them scroll all the way down before it shows up. This way, you know that they've read the post!
Add something similar to "spam is for jerks" on your form to increase conversions.
Pippity is great for having forms show up after readers have scrolled down.
Tweet and get it – In order to download something, you need to tweet it to your followers.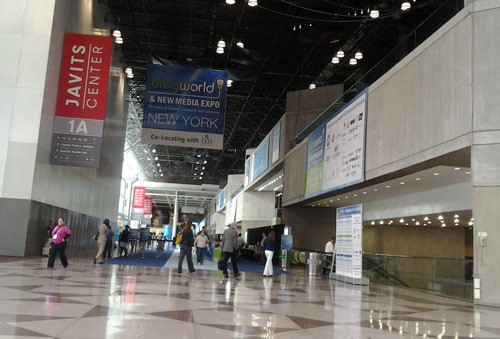 Derek Halpern Talks About Using "Social Triggers"
It's not about doing more, it's about getting more out of what you already do!
You should not be spending 80% of your time on creation and only 20% of your time on promotion. Promote more.
1. Demographic Outreach
If you want readers and traffic, you can't sit back and wait – you need to take those readers
You should be targeting a new demographic whenever you write a blog post. Build that post around an audience, and not vice-versa.
2. Create a controversy
Don't make enemies, be controversial – there's a difference
Reach out to both sides of the controversy – he used his example of writing a post on how content is not king, but that design is king, and sending it out to content producers and web designers.
He sent an email and said "I found some research saying that content is not king – if you're interested, let me know, and I'll send it over".
Derek didn't put a link in the email. He instead created what is called an "information gap".
Remember to do the controversy with hard research – not just opinion – this way, you won't alienate readers, since you're just referencing a piece of research.
3. How to get huge sites to link to you
Listen to the big blogs, use their techniques to get results, and then let them know and they'll probably link to you!
In his 1st email sent to subscribers, Derek says, "tell me what you're struggling with". This is basically a free stream of content ideas.
Forget RSS because it's garbage. Enough said.
Disclosure: We might earn commission from qualifying purchases. The commission help keep the rest of my content free, so thank you!