It's very common to get excited when you receive a lot comments on your blog. However, very less people are aware of the fact that all those sugar coated comments may not always prove helpful for you as a blogger. It may also be possible that those nice comments hurt your blog more than giving any kind of benefit. Though there are various advantages of getting comments on your blog but, there are also various disadvantages which remain unknown to most of the lot who write blogs or have their blog sites. If you know about all the merits and demerits of comments received on a blog, it can help you to earn profit by making certain modifications in your comment accepting policies.
Before discussing about the advantages and disadvantages related to the comments on a blog, it's necessary to understand the significance of comments for any blogger.

Advantages
The primary importance of the comments is for gaining SEO benefits for one's blog. Any useful comment posted on your blog increases the keyword variation which further makes your blog more accessible for long tail keywords. For example, if submit a blog on SEO guide and people comment on that blog giving description of the modern day SEO techniques like LSI, Social media promotion and Google authorship , it certainly helps the blogger in achieving better ranking for long tail keywords.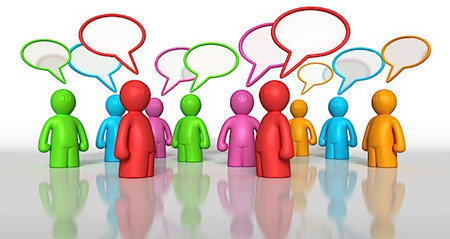 Other significance of the comments on a blog is to show that the blog is trustworthy which makes the readers share it. The social media share count of the blog creates a good impression on the new visitors who come to know about the popularity of the blog. However, one shouldn't forget that the real boost comes to one's blog only when meaningful comments related to the topic or adding to the information of the topic are posted. After submitting a well researched post on your blog, if you just get a one line comment, that's just to pacify you or to just give you an acknowledgement. However, if you get a meaningful comment on your post, it certainly helps by starting a conversation or discussion on your blog post
By the selection of the appropriate comments on your blog and to be strict about the comment policy doesn't mean that you should stop accepting comments.
Disadvantages
The biggest disadvantage of some of the inappropriate comments is the increase of spam. The fact can't be denied that the addition of blog comments helps a blog in the long run. To take the advantage of this, many webmasters even purchase blog commenting services to increase the number of comments on their blog. However some comments like 'Nice Post' or 'I like it' don't add any value to your blog and can lead to the disruption of your outbound link cycle.
To accept all the comments on your blog whether of any value or not are the biggest mistake committed by the bloggers in lure of more comments. So, you should follow a policy to accept only those comments which are posted with real names and not with names like 'SEO China' and other false names. If the commentator is genuine, he will certainly understand the significance of using one's real name rather than opting for any superficial name to comment on a blog.
The presence of irrelevant comments also leads to the loss of genuine commentators on a post as they lose the interest to spend their time for putting a relevant comment on a blog which is already full of bogus comments.
The best solution to get rid of such bogus comments is to implement 3rd party services like Facebook commenting system. With this, the user comments using his Facebook comments and one would refrain from putting such bogus comments in order to maintain their social media reputation.
You can also implement the restriction of commenting by registration only as by this the chance o getting only genuine readers on a site increases to a large extent who add valuable comments on the post. This method has proved to be very effective for eradicating the spam comments as well as controlling the outbound links on a blog.
So, this is a brief description on how the comments posted on your blog can be useful as well as harmful with methods to control them and get only valuable comments on your blog.
Disclosure: We might earn commission from qualifying purchases. The commission help keep the rest of my content free, so thank you!