For those of you who are now wary of the prying third-party eyes, the Blackphone security-centric mobile phone is only a little more than 14 days away from the shelves. The smartphone is said to be foolproof to nearly all kinds of eavesdropping attempts from both government surveillance programs and malicious hackers.
When Silent Circle and Geeksphone, the encryption provider and manufacturer respectively, launched Blackphone in February 2014, there was widespread exultation among privacy advocates over the smartphone's ability to circumvent data snooping from entities that want to gather personal data either for their own benefit or just to thwart what they presume is a threat to them (in the case of NSA).
Now as demand for privacy- and security focused technologies continue to grow at an exponential rate, thousands have already pre-ordered the gadget. Price starts at $629, which is relatively expensive compared to other Android or iOS phones, which might otherwise not be as secured as the Blackphone.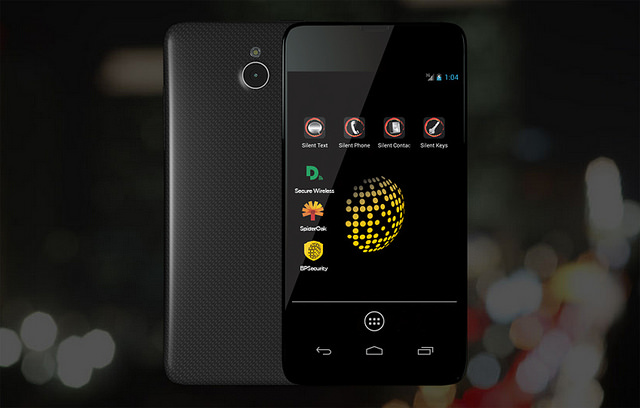 There was a salient goal when the Blackphone was launched: to prevent hacking. It runs a customized operating system that owes much of its feature to Android, though deep focus was targeted for security all over the phone's infrastructure.
Among the functionalities being protected and encrypted in the Blackphone are voice and video calls, text messaging, file transmissions, and Internet surfing. That is certainly a good news for service providers from across the world, including Europe and the Americas, for Silent Circle promised to roll out millions of such devices throughout these areas.
Like Google's newly unveiled end-to-end encryption, the device is set to work with Silent Circle's service to provide end-to-end encrypted communications between the Blackphone units and among Silent Circle's servers.
It is worth clarifying and reiterating that Silent Circle keeps no encryption key, therefore there is no way for potential data breaches when hackers or state-sponsored bad actors would try to access communication lines between Blackphone users.
Silent Circle is hopeful that the increasing concern about the thinning line between private and public information is going to spur demands for Blackphone.
However, there's a catch. Targeted attacks would have the chance penetrate the phone if a slight flaw would permit. So it is not an absolution of security, but rather a firewall that also needs constant propping up. The developers of Blackphone have promised to release regular updates to secure the phone from vulnerabilities which may arise anytime after the phone's release in two weeks time.
It must not be left static, so to speak.
Disclosure: As an Amazon Associate, I earn from qualifying purchases. The commission help keep the rest of my content free, so thank you!