Breaking away from being a business phone, the Blackberry is beginning to converge into a phone for the masses. With the company's first tablet being released last year, the company has now become a fixture in consumer friendly technology.
However, referring back to this point, there is still a lot of usefulness that the Playbook offers to those looking for a bit of productivity. With the holiday season fast approaching us, students both in college and high school are looking for productive tools to make learning more interactive, fun, and time-saving. Today, we will take a look at ways the Blackberry Playbook can help.
Lighten the Load
One complaint that you might have had since grade school was how heavy your backpack was. You may have found yourself having a rude awaking during your secondary school years. While the load may have lightened up a bit during college, you still may have a ton of books on you that you don't wish to carry around while preparing for midterms.
The Blackberry Playbook thankfully has a program called Kobo Books on board, allowing you to read while on your Playbook. Kobo includes features like table of contents, dog ears to ensure you don't forget your place, a bookshelf design to keep your books ascetically organized, and even an onboard store offering hundreds of titles. Plus, to learn your way around the program, Kobo gives you The Art of War and Alice's Adventures in Wonderland for free.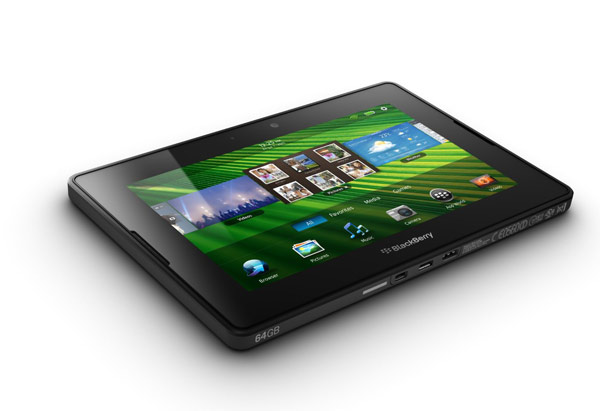 Presentation-Perfect!
From public presentations to college papers, you'll certainly need an office suite to make these look their best. Desktop suites can be a bit hefty for many college students, and even those who have these office suites may want to tweak their presentations while on the go. Thankfully, the Blackberry Playbook has DocsToGo on board. From viewing Powerpoint documents from the professor to typing up term papers, DocsToGo makes these documents high quality and well presentable. Spreadsheet features, advanced character options, and more allows you to blow the class away with DocsToGo for Blackberry.
Study Partner
Let's focus a bit on a couple of applications found in AppWorld, we will go back to on-boards apps in a minute. With the Blackberry Playbook, an application that I found useful was Cheat Sheet for Blackberry. Yes, I know, it may not seem good to have a cheat sheet on you during class, but it's not that type of cheating.
The application is a convenient place for the formulas that you may need in the multiple classes you have involving the maths and sciences. The free application is in a notebook page format and offers illustrations when needed. If you want to focus more on-board, Playbook has a Voice Notes feature that is great for recording lessons, perfect if you want to have a perfect opportunity to refer back to what the professor said without having to record a video.
Help's a Podcast Away
The Blackberry Playbook has a podcast feature on their tablets. With subjects like Education, Science & Medicine, Health, and Business, Podcasts on Playbook allows for a perfect way to get a second opinion on issues discussed in class. Also, they offer a perfect way of relating what is learned into real life situations.
Some well known providers include NPR, Cnet, HowStuffWorks, and many others. You can check out channels through search, categories, and even the featured homepage. Once you find the podcast you are interested in, you can subscribe by clicking the button on the left side. While not always a button available, you can always just choose which lessons to download specifically with the lessons found on the right.
Your Day: On-Track
As a student either preparing for college or in the middle of their college career, things can get hectic at anytime. From a project that is assigned to research. This makes it more essential than ever to have a working way to keep things well planned and organized. The Blackberry Playbook has multiple ways to do this. The on-board calendar app has the ability to be integrated with Google Calendar, made available through the through the accounts section of settings. Other ways to stay on track is the clock app for alarms, and PressReader to stay on track of  the latest events.
In terms of apps in the AppWorld, one application that is highly recommended is e-Mobile Planner. This is a great application to make sure your to-do lists are well organized and your day's schedule is planned out.
Student Docket for Blackberry is a great way to focus more on assignment organization. Instead of viewing your latest project as, well a project, Student Docket allows you to better chunk the project to make it more approachable to complete, all using the principles of GTD.
What ways do you find the Blackberry Playbook will help you get through the second semester? Let us know in the comment section, can't wait to hear your thoughts!
Disclosure: As an Amazon Associate, I earn from qualifying purchases. The commission help keep the rest of my content free, so thank you!