The Blackberry Curve 9310 was announced back in July for Verizon. The affordable device cost, however, was shadowed by Verizon's expensive rates. This sparked the need for the Blackberry to be available on Boost Mobile's network. Boost Mobile, an American carrier that makes use of Sprint's cellular signal, is affordable for many Americans, offering unlimited plans for a bit over half Verizon's cost. This made the device accessible for more customers. Today, we will review the Blackberry Curve 9310 and how it works on the Boost Mobile network. If you love Blackberry but were putting it off due to data charges, you won't be disappointed with this device.
The Design and Interface
The first thing you will notice about this phone is how small and light it is. For some, this may be a disadvantage, and for me I thought it was going to be one for me. However, after getting used to it, I have found size to not be an issue for me. For others, it may be. It all depends on the person. As for the screen size, the experience should be the same for most individuals. It seems well sized and proportional for the type of device that it is. For the price, it certainly doesn't feel cheap. The backing could be better made, though it is more durable than it looks.
The interface is quintessentially Blackberry. This is an OS point that we will divulge a bit into later. However, in terms of navigation, if you're not used to Blackberry (as I'm not, I'm an iOS user), you may find yourself at a lost for the first day or two. Of course that's normal with any OS switch. However, just remember, when on the home screen, scroll all the way down to access more apps. The very top shows network/WIFI info, time, date, and more status info. Just below that to the left shows volume info, the very right shows search features, and the center shows messaging.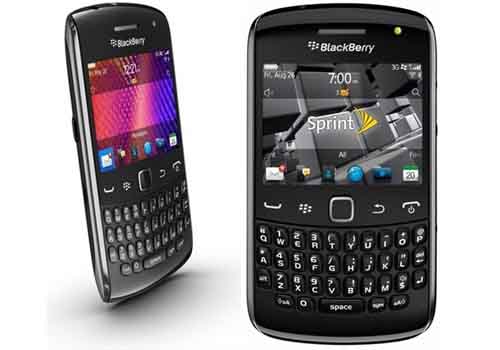 The Blackberry OS
Finally, let's get more into the OS. The Blackberry 9310 ($49.99) came shipped with BB OS 7.1. Since I'm not an active Blackberry OS user, I will give you impressions of my experience, objective to comparing to other versions.
With 7.1, it seems to work quite well. I experienced one problem with the screen not turning on (despite the device being on and working) for about 20 – 3o minutes. I was a bit confused, but the problem was fixed by simply taking out the battery. Could this have been an isolated issue or is this common? I wouldn't know, but it was telling and that question floated in my mind a bit.
Launching the device from the box, I was glad to find a couple of popular apps already available. This is for all 9310 devices and includes Facebook, Twitter, Hookt, TeleNav GPS, and a couple more. Of course, more apps are available in Blackberry App World. The browser, give or take, was okay. Zooming and navigation could have been better, mobile rendering weren't enacted about 80% of the time. This was something that did irk me several times. It's not enjoyable having to dig into settings to find "Zoom".
Lastly, let's talk about multimedia. This is technically apart of the OS. I must say that I was quite satisfied with it. Music playing went quite well. I also had the opportunity from RIM to make use of the new Blackberry Music Gateway, RIM's new NFC music streaming device. While the Blackberry 9310 doesn't have NFC, the device worked just as fine with Bluetooth. As for video and photography, I was quite satisfied. Photos came out quite well, especially for this device. I really enjoyed all of the helpful modes – Face Detection, Portrait, even Sports mode, good job RIM on that front.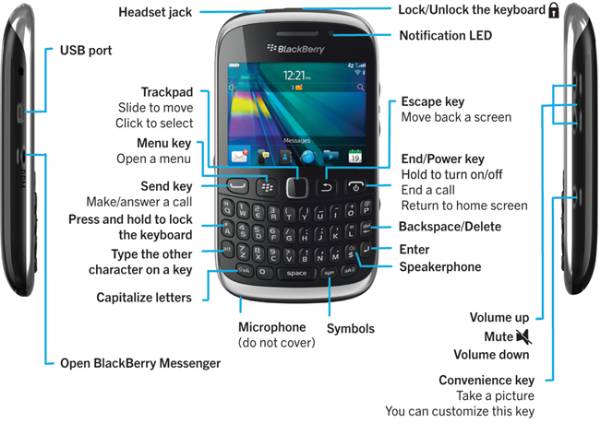 Boost Mobile's Service and Plans
Now, here's the kicker that may have drawn you to this device in the first place – the experience on Boost Mobile. To begin with, let's go over the prices and plans. For Blackberry Messenger unlimited – Messenger, unlimited talk, and text – you'll pay $45. Plus, Boost Mobile's "shrinking payments" option allows you to have payments go down to $35 over time (usually around a year and a half). That's amazing! If you want all of this, plus unlimited data, you'll have to pay $65, with shrinking payments to go as low as $45.
Of course, if the Blackberry Curve 9310 is a temporary phone or one that you'll not use very often, you can purchase the day-to-day plan for $3. Boost Mobile is over the Sprint network, which means that you are in store for a great experience. I always had either full bars or close to it when on the road.
Pros and Cons and Final Opinions
So, how has my month and a half with the Blackberry Curve 9310 been? I must say that it was enjoyable, and that's coming from a regular iPhone user. Was it the privilege of enjoying flash video? Or maybe it was the new experience with a physical keyboard. Either way, it was fun. I like the price points and the monthly payment structure with Boost Mobile. In some ways, it seems like you get paid for loyalty. Stay with them for a year and a half, you get $15 knocked off.
I really enjoy how social this Blackberry is. Despite the fact that the last time I had a Blackberry was during the days of the 8700 series, I have been following Blackberry over the years and have noticed the more social changeover. However, some dislikes I had was the ultimate build of some aspects of the phone. They didn't seem very durable. Also, despite being a good size, the screen size could have been better. Ultimately, you are paying for an inexpensive price that is actually quite suitable compared to other phones in the same price range.
Disclosure: We might earn commission from qualifying purchases. The commission help keep the rest of my content free, so thank you!