By the end of this month, we should know whether the much-anticipated Blackberry 10 would improve or further ruin the performance of Research in Motion (RIM), which had to grapple with weak financial results in the last five years as it nudged its way out of a touch-screen dominated market.
So it only makes sense to take a glimpse of what this smartphone's software has in store to wow at least 150 carriers from all over the world that are currently testing the OS in their labs. Four of these carriers include SAP, Verizon Communications, AT&T Inc and T-Mobile USA, which have already thrown their support for the next generation of Blackberry products.
First off, BB 10 is expected to support more than 70,000 mobile apps, in addition to the revamp that will come to BlackBerry Messenger, which captivated the hearts of the corporate world and teens alike for the ease with which text messaging is done compared to other platforms. Blackberry's instant messenger technology is relatively a cheaper and quicker way of communicating with other BlackBerry users over RIM's network.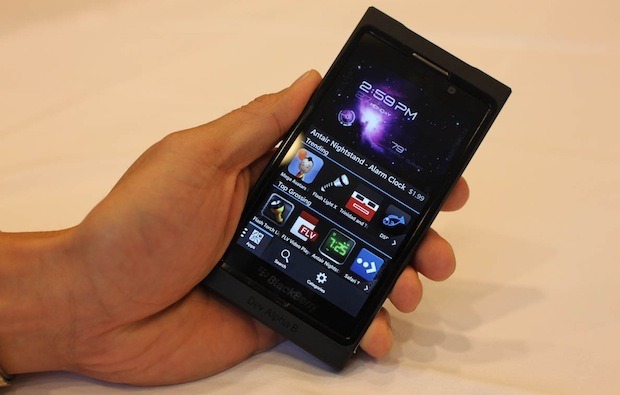 The new Blackberry product is also rumored to have departed from the traditional physical "home" button. Now, it depends wholly on swiping gestures for easy navigation by corporate men on the go.
Moreover, users will never have to worry over accidental calls made to their friends or bosses when their children get hold of their handset, a software developed by QNX comes to their rescue. It lets users partition the phone into virtually two devices, one for their personal lives and another for work. Well, this is much more secure than the traditional Profiles that has been built in other platforms.
Another application that makes BB 10 easier to use for social networking is the BlackBerry Hub that joins together apps like Facebook, Twitter, LinkedIn and Foursquare. Hub will spare users of the hassle of navigating to the individual application. Hub is still on beta, so other developers can also integrate their apps with it.
On top of the major changes to the Blackberry OS, the price for the handset from a budget-conscious manufacturer is another exciting thing to watch out. RIM plans to penetrate all sectors of the market: high, middle, and low. Therefore, pricing for the entry-level Blackberry 10 will be an added lure to tech consumers on budget. Six new Blackberry devices are set for release this year, with the first batch expected to sport all-touch screen features. On the other hand, a full QWERTY keyboard will vastly remain in some Blackberry devices.
This and more continue to unravel at this week's Consumer Electronics Show in Las Vegas, the world's largest trade show for electronic products, which run from Jan. 8 to 11. CES 2013 will also determine if the new product line of RIM will make or break the future of the once apple-of-the-eye of the corporate world. The last couple of years have been terribly unfortunate for RIM, which lost the battle to keyboard-free handsets from Apple, Samsung and cheaper smartphone makers.
There is no exact date, so far, for the release of the new line of Blackberry devices, but RIM appears all set to start the ball rolling again, at least for the new software. Although the new BB OS comes in a new user interface and higher multimedia capabilities, RIM will still pitch its brand on incredibly fast messaging and typing ease.
Disclosure: We might earn commission from qualifying purchases. The commission help keep the rest of my content free, so thank you!