Bitcoin, the digital and virtual currency, has been in the headlines over the past few weeks because of skyrocketing value, DDoS attacks on some of the major exchanges and frantic selling.
With the prices increasing by nine fold from $3,000 to $45,000 in two years, Bitcoin (BTC) may have possibly made a position for itself in the digital world. Here is a low down of the digital currency for all Bitcoin virgins – what is Bitcoin, how to acquire it and how to go about spending it.
What is Bitcoin?
If we look at the hard cash, it is backed by gold – a tangible asset on which people can rely on. Similarly BTC is backed by a resource which even though is not tangible can be trusted with because of its mathematical correctness – itself. Based on the math and cryptography involved, only 21 million BTCs can be in circulation, ever, and as it stands 11 million are currently available for use.
The digital currently is not a centralized currently unlike its hard cash counterpart but, is a decentralized crypto-currency. The money is neither regulated nor owned by any government or bank. This means that whoever has the currency actually owns it.
Back in 2008, a programmer going by the pseudonym Satoshi Nakamoto, created the Bitcoin but abandoned the project in 2009 before releasing it as an open-source software. As of now the Bitcoin Foundation overlooks the entire project and creates rules for the currency while also tweaking the engines used by Bitcoin exchanges.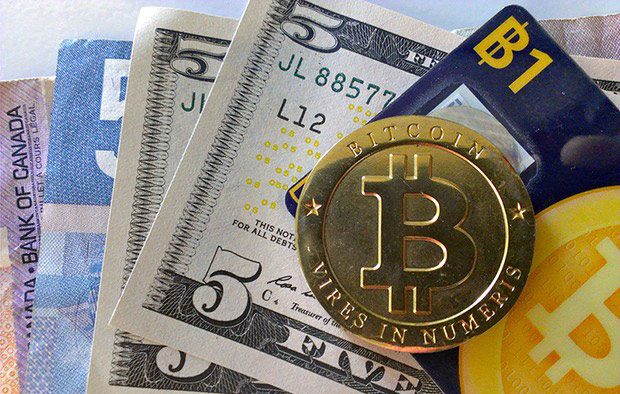 Acquiring Bitcoins
BTC, as we known is not a currency regulated by banks or governments, was introduced as a digital currency through the already established vast peer-to-peer computer networks. Users who are part of this peer-to-peer network work towards 'mining' the BTCs.
According to the algorithm, as of now, 25 bitcoins are added into the system every ten minutes. But, these are not available that easily. The coins are encased within a fiendishly complex algorithm. User(s) who solve the algorithm using their computational resources (CPU and GPU time) will be awarded the 25 Bitcoins. The reward may either go to a single person or a group of people depending upon their contribution to the 'mining' efforts.
Initially when the 'mining' process started every ten minutes 50 BTCs were added to the system. But, as mining progresses and more and more coins are added to the system, the difficulty of solving the algorithms increases which reduces the overall output. Further every 210,000 blocks, the prize is halved – that is why it stands at 25 per ten minutes as of now.
Mining BTC was easier back in the initial days of the currency but, with more and more users joining and advanced computer systems specifically meant for mining Bitcoins being made it's become harder to mine the digital currency. The Bitcoin Foundation is pondering over how future Bitcoins be rewarded.
Race of getting BTC has become so intense that hackers have started infecting computer systems with applications that would mine Bitcoins for them. Over time as more number of users join the mining process, less and less would be the output and as the digital currency hits its cap of 21 million, chances are that the currency will start trading on eBay or through online exchanges.
Keeping tabs on your Bitcoin
BTCs can be stored in digital wallets and are traded through transactions. Each of these transactions is available to all users in the form of logs called Blockchain. Sending and receiving the Bitcoin is no different from electronic transactions performed on services like PayPal. User selects a unique address to send the money to and once the transaction is verified, the recipient gets the specified number of Bitcoins. Because the BTC is not regulated, transactions can't be reversed.
Wallets are of two types. There a few recommendations that the official Bitcoin website has for you. You can have a wallet on your system itself (possibly encrypted) but, the problem here is that if you lose the wallet you lose everything that was inside it. There is no way of getting your digital currency back. There is the option of having your wallet online but, you need to make sure that you chose a trusted party for storing the wallet. Chances are if the online wallet provider gets hacked, you will end up losing everything.
There were also news of a credit card in the offering but, you will have to wait for some time before that actually materializes.
How to Spend Bitcoin?
If you are not going to hoard your Bitcoins for investment purpose, the next best thing to do would be to spend it. There are a few ways to spend your digital currency as of now. First you can buy pizzas as your local retailer if they accept the virtual currency. There is this Pizza for Coins site as well where you can go about spending them.
Some of the major websites like WordPress, Kim Dotcom's Mega have started accepting Bitcoins for hosting and cloud storage services. There are websites, like the Internet Archive, which accept donations in the form of Bitcoins if you fancy giving away a few of your coins.
Disclosure: We might earn commission from qualifying purchases. The commission help keep the rest of my content free, so thank you!