The Beyerdynamic DT 770 series was born in 1985 and the headphones have been used by many music producers and sound engineers since then. You can see them everywhere because they have achieved a cult status in recording studios. The manufacturer releases a new version in 2018 and calls it DT 770 Studio. This is essentially the DT 770 Pro 80 ohm with just a brand name change. Let's check it out.
Unboxing Video
Design & Features
The Beyerdynamic DT 770 Studio looks exactly the same as the DT 770 Pro or any other headphones in the series. The only difference is the model name on the outside of the 2 earcups. Since these are budget headphones, they don't have a premium design and build. Inside the box, you can find just the headphones, a nylon carrying case, and a 1/4″ adapter.
Beyerdynamic uses a single-sided non-removable cable, so you will be in a lot of trouble when replacing it. Besides, the cable is very long at 10ft; it might be suitable when you want to use the headphones for your TV, however, it will create a big mess in front of your computer or laptop.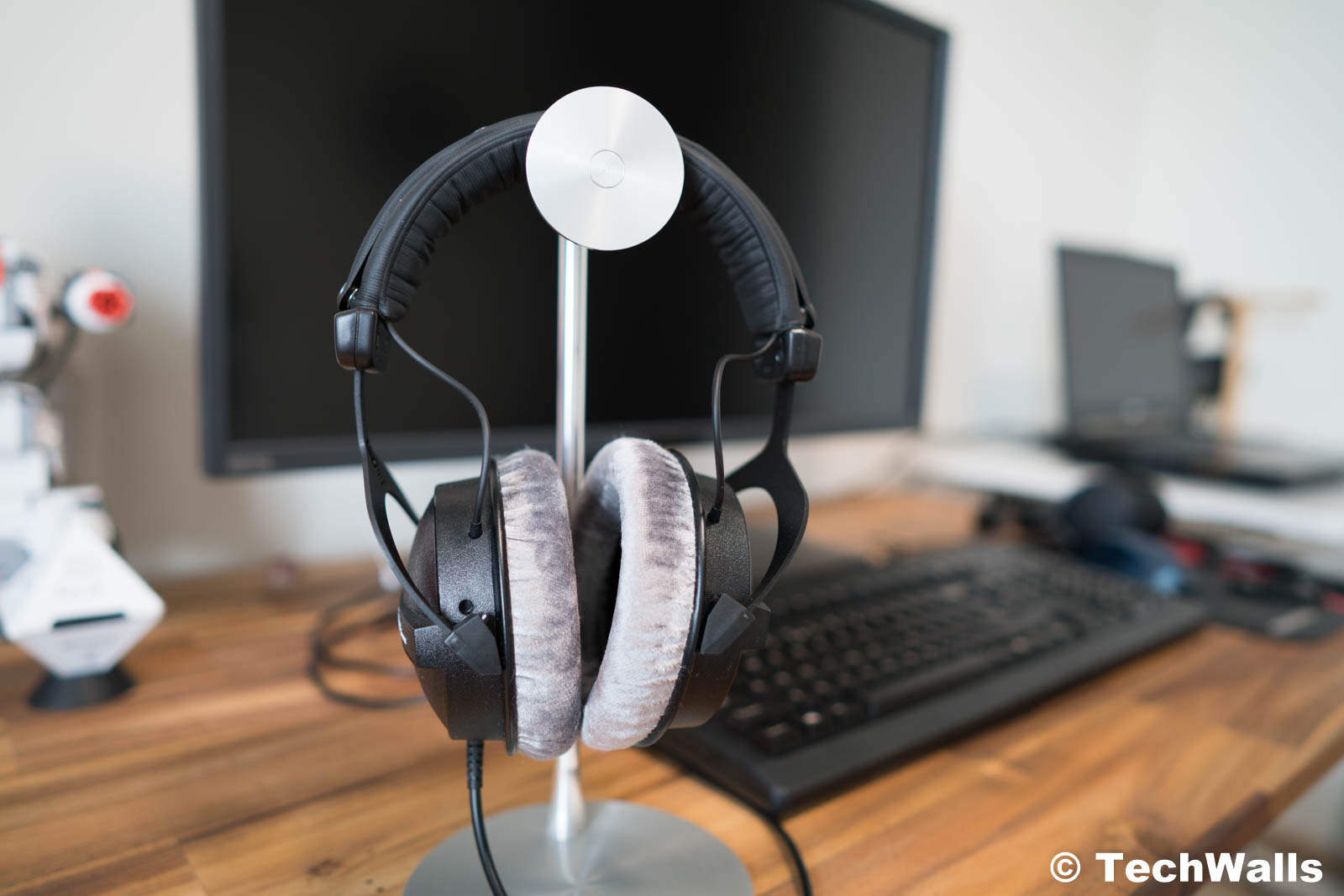 The DT 770 Studio looks dull in the black color and the plastic earcups are not attractive at all. Fortunately, the construction feels durable and I really love how comfortable it is on my head. The two earpads are covered in plush velour and they feel extremely comfortable to wear in a long music session. The material feels so soft and cool, so I even prefer it over leather.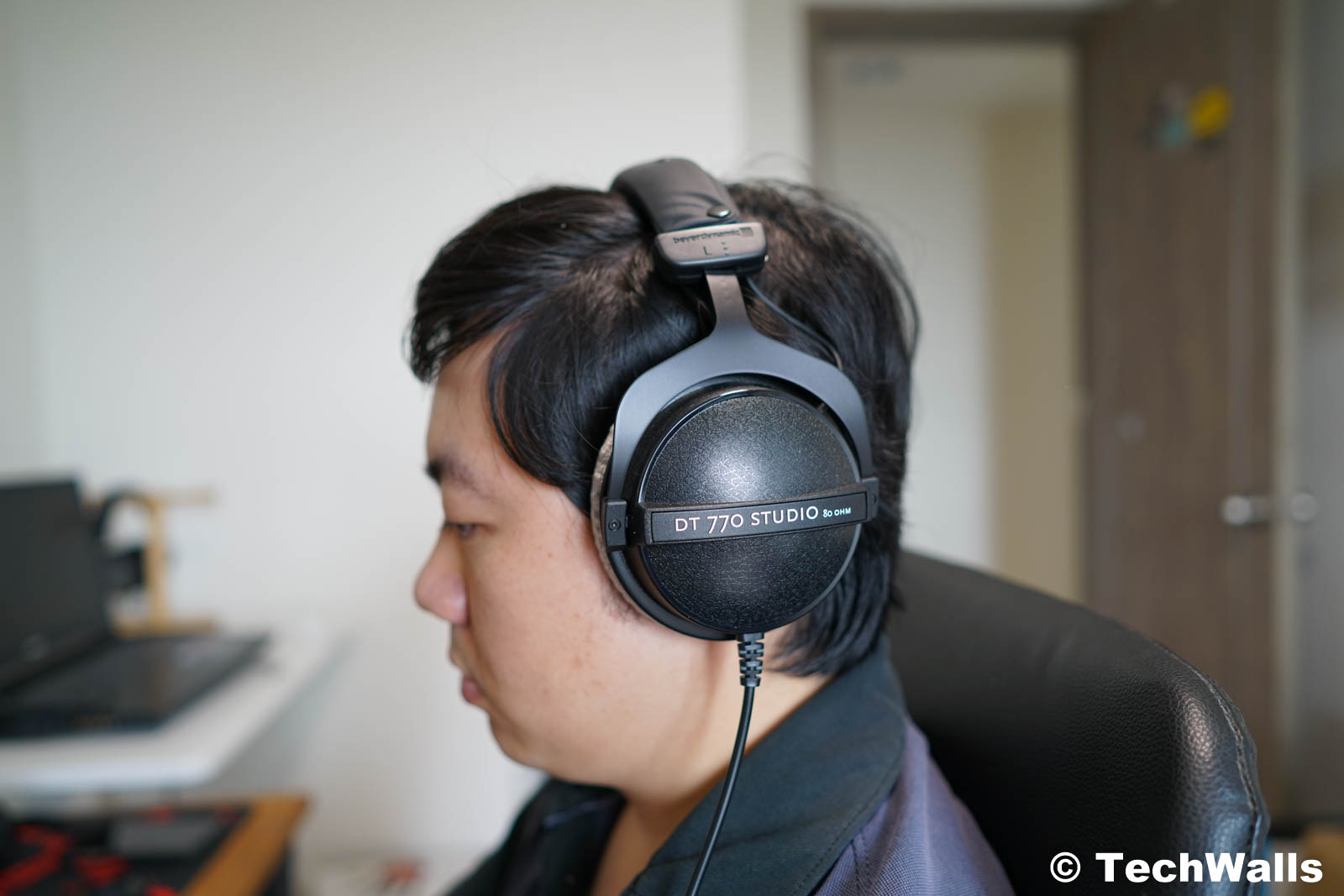 The earcups are quite spacious and the pads don't touch my outer ears, so I have no discomfort or sweat after wearing the headphones for a couple of hours.
The headphones feature a closed-back design, so they can isolate ambient noises fairly well.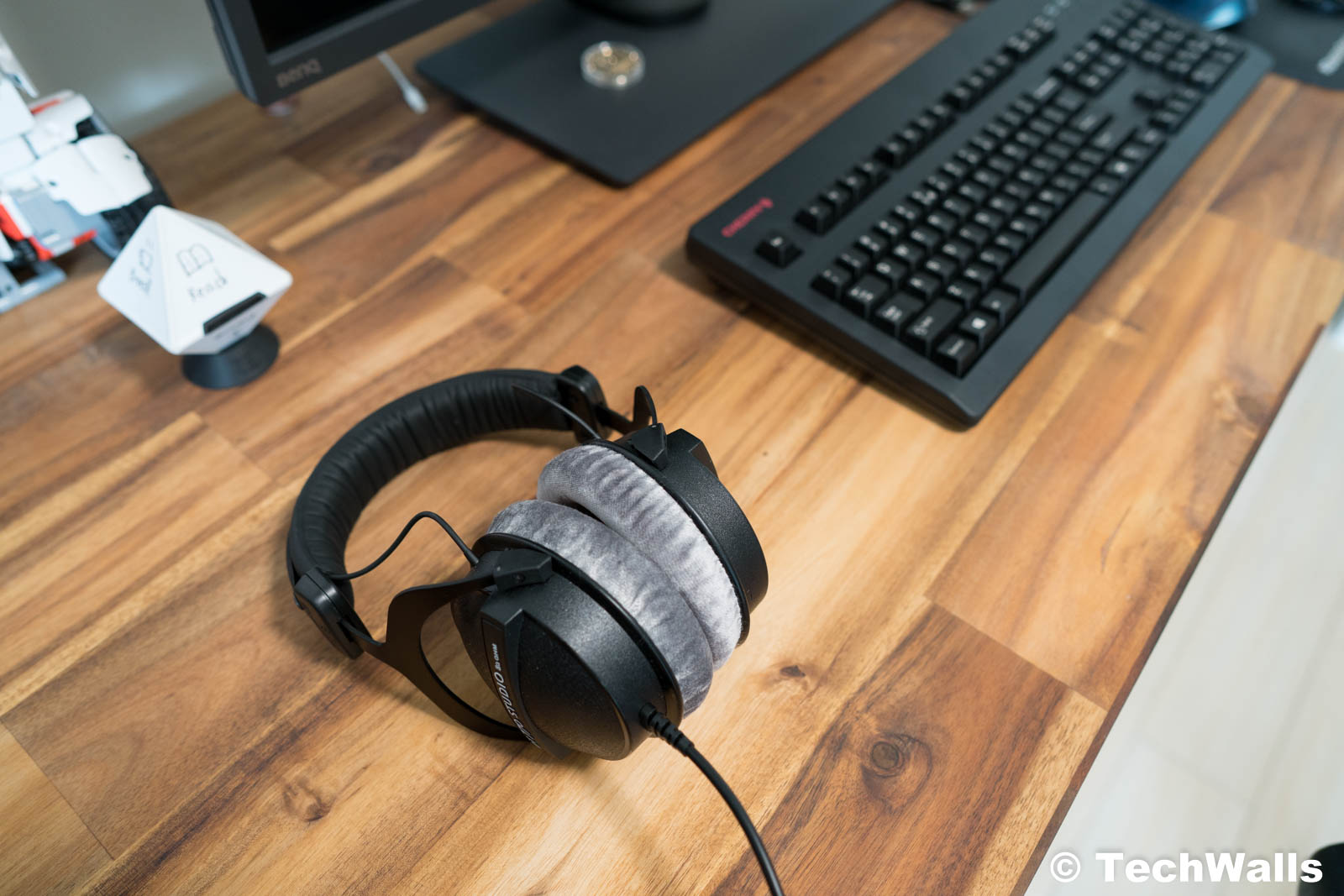 The DT 770 Studio is lightweight but it is designed for home or studio use. I won't recommend you to use them as portable headphones because the cable is too long and the noise cancellation is not good enough for the streets.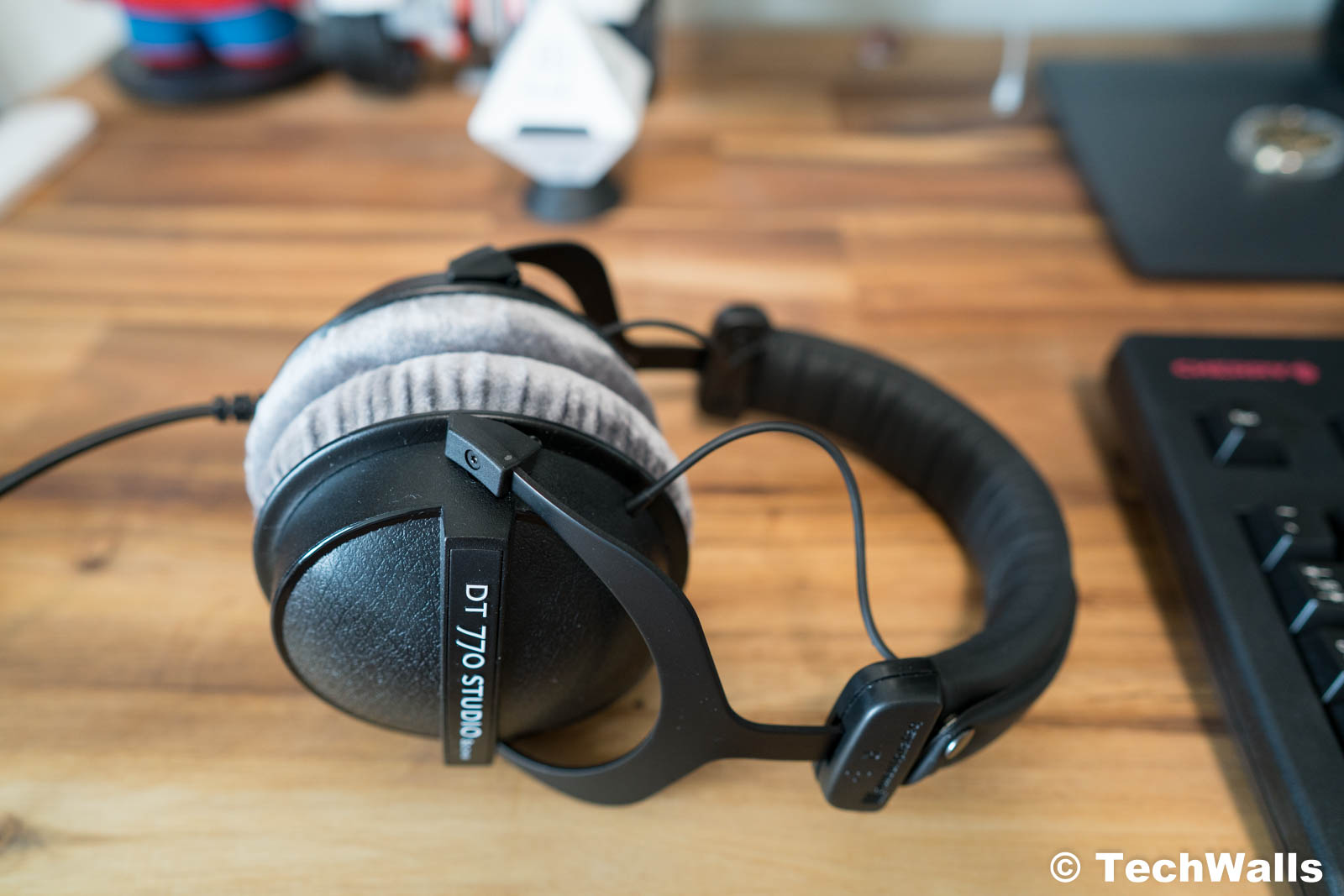 Audio Quality
What can you expect from a sub-$200 pair of headphones? I didn't expect the DT770 Studio could sound that amazing.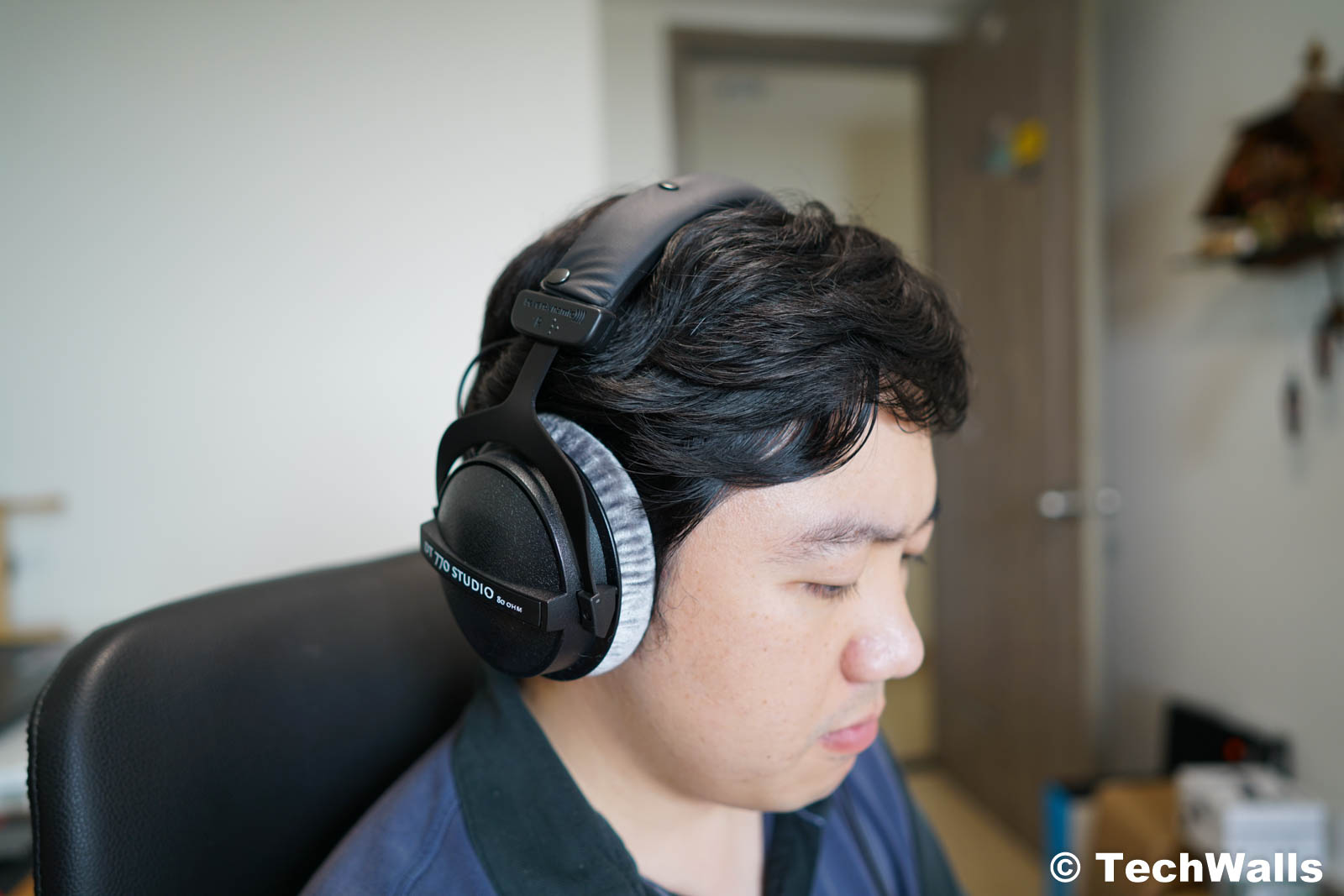 The DT 770 Studio has the headphone impedance of 80 Ohms but is quite easy to drive. You even can plug it directly into your computer or smartphone and still can have a nice sound. The use of a DAC/Amp is totally unnecessary.
I compare the DT 770 Studio to my other Beyerdynamic headphones including the DT 770 Pro 32 Ohm, DT 1990 Pro, and T5p 2nd-gen; Surprisingly, the headphones manage to deliver an accurate representation of sound which is suitable for music production applications in studios.
As budget audiophile headphones, they don't disappoint with a wide soundstage and a deep and responsive bass. The DT 770 Studio is absolutely on top of all headphones in the low price range. It is not built for bassheads but you will enjoy the clarity, separation, and fullness of sound when listening to music.
I've used the headphones for more than a month and spent a lot of time comparing the sound to higher-end headphones' sound. The differences are insignificant even when compared to $600 or $1,000 headphones. Of course, the mids are not that smooth and the lows are still a little bassy. However, the subtle disadvantages are totally negligible and you'll only see them during intensive listening sessions in quiet environments.
I tested the headphones with different music genres, mostly Pop/EDM and classical music. The performance is excellent and many people will love the well-controlled treble. Only when playing some classical tracks, the higher-end headphones like T5p or DT 1990 Pro show their strengths with a smooth and natural mids, as well as details across the frequency ranges.
Conclusion
Pros
Solid build
Great sounding
Comfortable
Low price
Cons
Outdated design with a long cable
Slightly recessed mids
The Beyerdynamic DT 770 Studio are great headphones for the price. It is not an upgrade from other DT 770 headphones, so you don't need to buy them if you've already owned another edition.
Disclosure: As an Amazon Associate, I earn from qualifying purchases. The commission help keep the rest of my content free, so thank you!