The MAC Dashboard had two sides to the same coin. Users felt it was a good release update and yet it had certain imperfections. You can make better use of your MAC Dashboard with the help of these widgets. These widgets will make your MAC experience more illustrative. You can modify settings and as per your preference you can customize them. This article provides you with 10 of the must have widgets for your Dashboard. There are so many other widgets available, but this compiled list speaks of the most useful ones.
1. Battery Level
It may often happen that you were working on your MAC and suddenly your battery died. It will interrupt with your work. Obviously you would want to keep track of the battery usage on your MAC. The Battery Level is the widget that would solve your problem. It displays the battery level on your MAC. No configuration is required as far as there is uninterrupted connection with your Mac.
2. Mail Widget
This widget is very useful if you are someone who constantly needs to keep a tab on your work mails. The default application in the MAC wastes a lot of memory and is sort of bulky in usage. The Mail Widget has an internal feature which is known as the Growl Alert. It will always notify you for new and unread mails. All you need is a valid account.
3. Eject Volume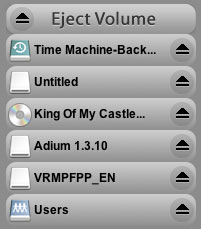 This application helps you dismount multiple disk drives and images. Usually if you have a couple of disks mounted, it's easier to dismount them. However, if you have a lot of disksmounted then you will need this application. It makes work easier. The best thing about this widget is that it is available for free.
4. Screenshot Plus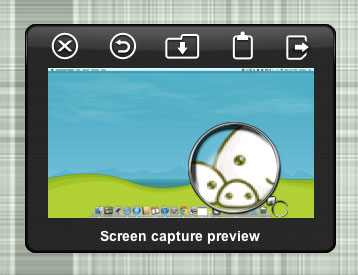 This widget has an amazing user interface. You can take a screenshot from your Dashboard. You can capture a window, a specific region or even the entire portion of the screen. This is a useful widget.
5. SecretNotePad Plus
SecretNotePadPlus is a note pad like widget. What sets it apart from the rest is that it allows you to work securely. Add to that, it is available for free. You can lock your important notes to maintain privacy and security. You can add your own objects and images to your note.  You can lock your notes with a password with the help of this widget. You can add unlimited notes,  bold them, align text, strike through, underline, superscript subscript, text effects. Moreover you can easily insert images, embed objects and add links. Color modifications can also be done.
6. IClip Lite
This widget is a clip board manager. It has an excellent user interface. All you need to load the widget and nothing else. You can copy all the text and all those images and they will simply get copied in this widget.
7. Google Office Apps
This is a beautiful widget for your MAC dashboard. It is very useful if you have stacked up a lot of bookmarks on your Chrome browser. You can now manage all your bookmarks on this widget. Your job gets easier. You can access your important bookmarks without having to scroll down and look in your browser.
8. RSS Reader
There are a lot of such applications available. However, this widget is excellent for your MAC dashboard. It will not interrupt your regular work. You can simply select the feed that you would want to go though. The widget will open this feed for you on the dashboard.
9. ICal Events
This widget is a modification to the existing iCal application on your MAC. This can be used to monitor your events for the day so that you can organize your work easily. iCal is a popular default to-do list manager for many. The app is no doubt great and  reminders are exceptional. iCal events has some disadvantages too as sometimes visiting it and scanning it for coming events can be strain-full for  your eyes. This is completely a free widget which will help you to have a quick view of your upcoming events.
10. Dropbox Droplet
If you are a Dropbox user, then this application is a must have on your MAC. It makes your job easier by allowing you to update your files on your account. You will need a separate ID and password. You can get access to the unique ID, by pasting an uploaded file link onto the URL bar.
Conclusion
Well that was a compiled list of the 10 best widgets for your MAC Dashboard. Try them out. They are amazing and you will enjoy working on your OS X LION even more.
Disclosure: We might earn commission from qualifying purchases. The commission help keep the rest of my content free, so thank you!