The advancement in technology and modern medicine has shown us that losing weight is more than just dieting. Gone are the days when you needed to stop yourself from eating your favorite foods in order to lose weight, as there is more to weight loss now. A balanced diet and a proper exercise routine both in combination have proven to be very effective in helping you lose those extra pounds and get in shape.
The mobile age has even made it easier by pumping out so many weight loss apps that help you track your calorie consumption along with recording the calories lost due to any physical activity performed. And while not everyone benefits from these devices, the best part of using these apps is that they are free and can be used with ease. So, the top 6 weight loss apps for the year 2017 are:
My Fitness Pal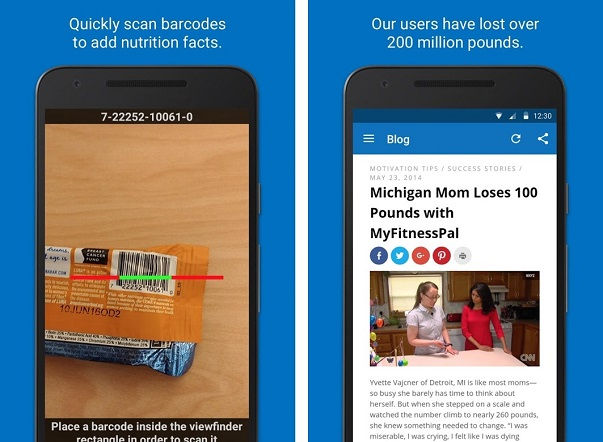 This app is one of the best apps that would help you keep track your food intake and estimate the calories you lost after any exercise. The app has a huge food catalog from which you can select food items in order to keep track of what you eat in a day. The app allows you to have your own personalized diet profile which would help immensely in losing weight.
What's unique with this app is the huge number of people that have joined the community, offering support, motivation, and tips anytime you need them. In the forums, you will find stories and advice on any diet program you can imagine, including the big ones, Weight Watchers and Nutrisystem.
The app has another feature which decides your calorie intake according to your current height and weight with respect to your desired weight goal. The app is practical and makes losing weight easier than it might actually look to most of the people. You can download it for free, and it is usable for both Android and iPhone.
RunKeeper
This app replaces an expensive GPS watch since you can easily download it from Google Play store and use it for free. The app tracks your runs using the GPS on your phone and can keep track of the calories you lose that day. It is a nice way to keep track of the progress of your daily runs.
You have personalized routines and reminders just in case you are missing a day of your workout. You can set goals for the day on this app, and the app will give you tips which would help you to reach those goals. The app even includes a feature where you can switch to indoor cardio and gym workouts. Th feature allows you to keep a detailed log of your daily exercise.
Nike+ Training Club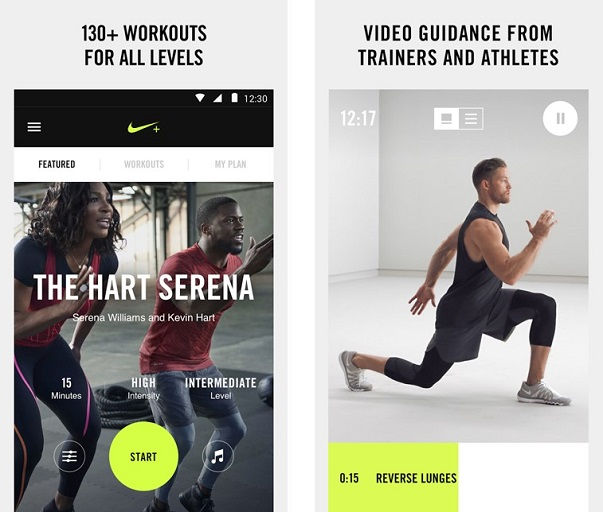 In this app, the trainers and athletes deliver training plans and workouts personalized for the users, and they have different training sets to choose from. The app will motivate you to work out and focuses on building your strength, endurance, and mobility with the help of the coaching provided.
The app has workouts for all levels of athletes so you can be a beginner to an advanced learner, the app has it all. It even enables you to record all the activities done in a day. You can download it for free and stream all the workout on your TV once you get home from work.
Numi
Numi is an app created by the popular Nutrisystem diet. The goal of the app is to help you monitor your weight loss so that you stay on track. It has been recently redesigned to remove bugs and give the user more information. The app has many features, but from every screen you can see your starting weight, your current weight, and your goal weight. This way you are always aware of your weight loss progress. Nutrisystem has made it easy for you to log the calories you consume with every meal. At any time, you can see a visual representation (graph) of your average calorie and water intake, how many calories you burned, and how much weight you lost in 1 week, 1 month, 3 months, 6 months, and since you started your weight loss. One very valuable feature that Nutrisystem has included in this app is the ability to create a food by entering the nutrition facts you desire. Last, the app gives you Nutrisystem coupon codes to pay less on the popular weight loss plan that has helped over one million people in the US improve their health the past 40 years.
Pact
This is an interesting app and pretty different from the other apps mentioned in the list. The Pact is an app where you can earn money if you stick to your fitness goals. However, there are chances that you might lose some money if you miss a day or workout as well. The tasks can earn you anything from $0.10 to $5 a week.
If you are lazy and find money as your major motivation, then this app is perfect for you. You can reach your fitness goals by sticking to the diet and exercise plan and can even upload the pictures of your meals and verify other's photos as well which would fetch you some brownie points. You will be notified every week about your earnings from the app.
Diet Hero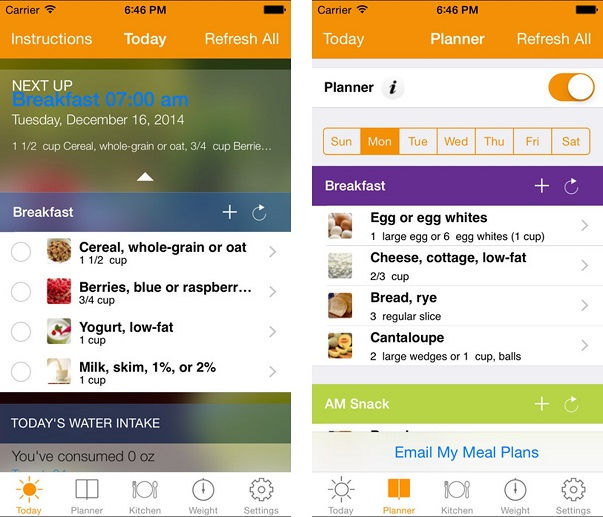 If you want an app that would help you with what you have to eat in a day to lose weight, then Diet Hero is the ideal choice. All you need to do is tell the app what you like to eat and what ingredients you have in your kitchen and the app will guide you on what you can eat and how much of it should you consume.
If you don't like something, you can easily swap the ingredients which help in replacing the items feature with something that you like. The app takes your info like height, weight, and gender through which it would calculate the quantity of calories that you need to consume in a day in order to reach your goal weight.
These are the top 5 apps that would help you in your weight loss journey, and you can easily collaborate one app with another in order to see better results. Make sure that you take out a few minutes from your busy schedule and enter your food and exercise details into the app daily. Apart from this drinking lots of water and getting sound sleep will help you stay fit and healthy.
Disclosure: We might earn commission from qualifying purchases. The commission help keep the rest of my content free, so thank you!