Magento is the leading ecommerce platform in the world today. A profession ecommerce solution which has exceptional features plus the advantage of being an open source platform, Magento allows its users to have complete control and extensive flexibility of the functionalities and content of an online store. With its powerful administrative panel, managing and running an online store is as easy as pie.
The open source feature of Magento allows extensions to be added to the existing set up at any time. Adding a functionality to a working system is usually a tough and costly task, but not with the Magento platform. There are hundreds of extensions available for a Magento platform. The top five most commonly required and useful extensions are listed below.
Extension #1: Simple Configurable Products
This extension is a very useful extension in case you have products which allow add-ons or have different prices for different color items. Usually what you do is label the price of the simple item, for example $10.99, and if the customer selects a different color you add $2.00 or 20% to the price. This makes the calculations complex and even more complex in case of add-ons. When you select a product which has add-ons, for example an iPad ($600) you have options to buy an external charger or a video output connector or a dock with it. This could cause a calculation error in case you defined percentage changes. If the extension 'simple configurable products' is available all you have to do is put the price of the iPad with the added products, this price is predetermined so there is no chance of a problem. The SCP has full support for the following
Special Prices
Custom Options
Tier Prices
Dynamic update of product image/description/name to match the matching associated product
Catalog Price Rules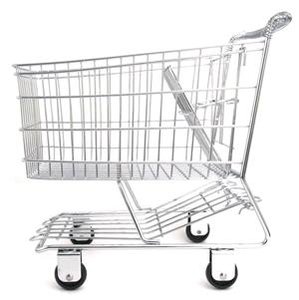 Extension #2: Advanced Product Options
This extension allows you to categorize your stock. You can do so with the predefined custom options or create one yourself. This helps you to assign something to all the products in a particular group. For example, if you want to put a special offer on toys, you just have to select the category and assign the percentage of discount. APO also allows you to hide a category in case you are out of stock but more importantly it is designed to help update stock.
Extension #3: Invoicera
This extension creates invoice of transactions made in real time and delivered it to the customers. This is a very handy extension for those who are managing the stores alone. Invoicera helps make work faster and simpler for all online store owners and it is available for free.
Extension #4: Layered Navigation Pro
This extension helps create search categories. It changes the functionality and the look of your search and navigation bars. They create buttons or pictures which have a pre defined search, for example if you want to see an apple product you just have to click on the "apple" button on your page and the search will be done for you.
Extension #5: Auto Cross sell Products
When you are viewing a product at an e-store, you usually see a bar which says "people who viewed this also bought this". This is done by the Auto Cross sell Products extension. This extension studies the trends of customers, i.e. which products were bought together or which products were added to the cart. The check is made when the products are in the cart and a pattern is defined by the extension. This helps potential customers find what they were looking for and for the owner it brings more sales.
Disclosure: We might earn commission from qualifying purchases. The commission help keep the rest of my content free, so thank you!