For me, it is a long experience to finally conclude what's the best gaming monitor for gamers. Different gamers prefer different qualities in a monitor but if you are just starting then you may not even know what do you want. In this article, I am going to show you exactly what you need and which monitor will suit you the best.
Most of the time, we concentrate on gaming PC's, graphics cards, processor, hard drives etc. but when it comes to the monitor many of us just buy a simple 22″ or a 24″ monitor so that we can enjoy our games. And it's true that we can enjoy games on any type of monitor but if you have the skill and not a good monitor, then you will underperform for sure. I learned this when I for the first time switched from a 19 inch LG monitor having 5ms response time to a 22″ TN panel with 1ms response time and a higher resolution.
Certainly, it took me a couple of days to get used to it but when I switched back to that monitor it wasn't satisfying at all. The resolution, response time, refresh rate, everything was noticeable. So, I will point out some of the critical points that will make it clear for you what you should look into a monitor.
Response Time
You may think why is this the first point. It is for me the top priority. A monitor that has high resolution but higher response time will suck but if you buy a small monitor with lower response time will always be good for especially in games like CSGO. If you ever play CSGO on a 4ms monitor and then switch to 1ms monitor, you wouldn't want to go back to the older one. This is a fact that everyone knows. So, if you want to perform at your best, go for a monitor that has either 2ms or 1ms response time. Not more than that.

But again, for whom is this monitor for?
It's for Esports gamers who play games like CSGO, Battlefield, Call of Duty and Overwatch. But games like The Witcher 3, Rise of the Tomb Raider or Middle Earth: Shadow of Mordor won't have any problem when played on a 4ms or 5ms monitor.
Refresh Rate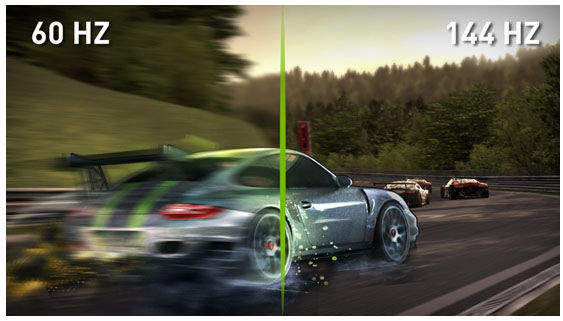 Refresh rate definitely comes next to the response time and cannot be separated from the response time. There are monitors that have response time 1ms but their refresh rates can only reach up to a 75Hz max. When you compare that monitor with a monitor that has a 4ms response time but 144Hz refresh rate, the latter one will feel more smooth. But for sure, there will be some delay and you can notice that if you have used 1ms 144Hz monitors.
In games like CSGO, refresh rate and response time both matters a lot. A gaming monitor with only 1ms response time and 60Hz refresh when compared to a monitor that has 1ms response time and 144Hz refresh rate will feel laggy. I felt this when I switched my monitor from BenQ RL2240HE to BenQ XL2720Z. Both are good for their budgets but I don't want to play on RL2240HE again.
Display Type
There are three types of displays: TN, VA and IPS. I have used all of them with different resolutions and different refresh rates. It's hard to choose between a TN and an IPS panel when you want quality and smoothness at the same time. There are IPS monitors that have high refresh rates just as a TN panel would have but the prices are ridiculously high. A simple 27 inch TN panel with 1ms, 144Hz, a 1440p monitor will cost $200 less than a 27 inch IPS panel with 4ms, 144hz, 1440p monitor. So that's a huge difference.
There are compromises with displays. You can't get all of them all at once. On the other hand, VA panels are in between. There are VA panels which have a high refresh rate, better picture quality than TN panels and have lower response time than an IPS panel. But they are costly too. So, here comes your choice. What do you prefer? A high refresh rate TN panel with no delay at all at the cost of picture quality? or a monitor that has a little bit delay but has superb picture quality?
Personally, I find it varies from person to person on the basis of games they play. If you only play Esports games, then you must consider only TN panels and never go with an IPS panels. Picture quality in these games doesn't matter a lot. Otherwise, you would be seeing professional gamers using IPS panels for this game. But if you play action adventure games most of the time, then an IPS panel with 60Hz will be OK. I have compared two 27-inch TN and IPS panels side to side and there is a huge difference in picture quality in games like GTA V, Witcher 3 and Dying light. The grass and the light effects are incomparable.
So, now it comes down to the budget. What budget do you have? Are you rich enough to buy an IPS panel that has 144Hz or higher refresh rate that costs around $700? or Are you having somewhere between $300-$500 for your monitor?
Unless and until you don't have a lot of money, I will recommend going only with TN panels with high refresh rate over 60Hz IPS panels because the smoothness in games is enough to justify it. But if you have money, then you can even get an ultra wide monitor like Asus PG348Q which is a solid 3440x1440p, IPS, 100Hz monitor. But it's also expensive as hell.
Well, I myself have an Acer XR341CK monitor, a BenQ XL2720Z and two Asus VC279H IPS monitors. And without a doubt playing on the BenQ one is far superior to any other monitor.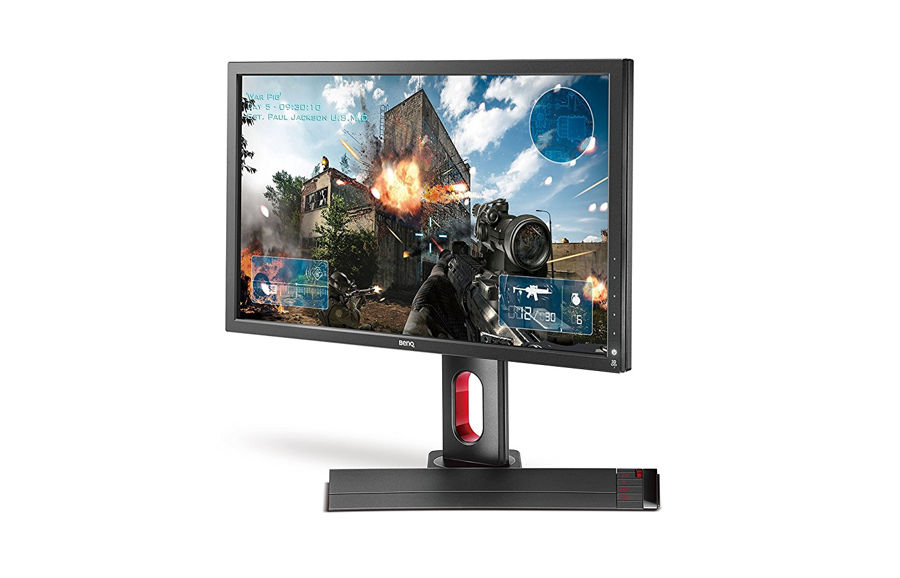 My Recommendations
Here are a few recommendations for different price categories you should consider:-
ViewSonic VX2452MH: Specs: 24inch, 1080p, 2ms, 60hz, TN
Asus VG248QE: Specs: 24inch, 1080p, 1ms, 144hz, TN
Asus ROG PG278QR: Specs: 27inch, 1440p, 1ms, 144hz, TN
Asus ROG PG279Q: Specs: 27inch, 1440p, 4ms, 165hz, IPS
Asus ROG PG348Q: Specs: 34inch, 1440p(UW), 4ms, 100Hz, IPS
Author Bio: Sarfraz is an engineer and a certified Hitech computer technician. He is helping gamers across the world for more than 2 years in building their gaming PC's and finding the best components for the money. Visit his website at xtremegaminerd.com.
Disclosure: As an Amazon Associate, I earn from qualifying purchases. The commission help keep the rest of my content free, so thank you!