Today there are loads of gadgets which are available in the market. Each one has futuristic aptitude. Choosing from thousands of such gadgets is a difficult task. What poses even a bigger challenge is accessing these gadgets while travelling. You might be scuba diving or trekking. Using your iPad or iPhone may not be a good idea then. However here is a compiled list of top gadgets that have hit the market in 2012. The best feature of these gadgets is that they are portable, rechargeable and can stand different topographic conditions.
1. Polaroid SC1630 Smart Camera powered by Android
This product was launched at CES in January. The SC1360 is supported by Google's Android operating platform. It is powered by a 16.0 megapixel lens and includes 32 GB memory through micro SD card. It also enables you to share your pictures with the help of hundreds of apps including Flickr and Twitter.
2.  I'M Watch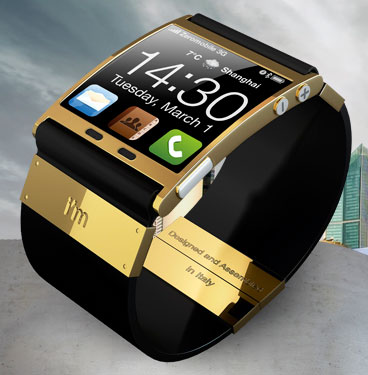 This is one of the most highly advanced forms of wrist watches that are available. It allows you to connect wirelessly to you Smartphone using Bluetooth.  With the help of this product you can update all your emails and calls on a small colour display of the watch. So you won't miss out on any important calls and be alert at the flick of your wrist.
3. Mushroom Green Zero Wall Travel Charger
 This cool device is an eco friendly power saving charger. Unlike the other chargers it disconnects from the mains once your battery is completely charged. This way it prevents over charging and also saves power. This is a must have eco-friendly gadget.
4. Recon Instruments MOD Live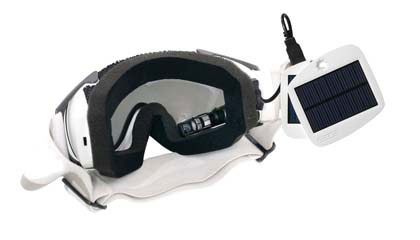 This futuristic gadget is a must have for tech fans. These goggles feature an HD display on the inside lens which allows you to view texts as well as the GPS real time locator. You can also get a performance check as it displays your speed and performance data.
5. UWater G4 Chrome MP3 Player
This is a must have for water loving travellers. It is 100% water proof and can be used underwater while diving or swimming. It has facilities which allow it to function even in sea water.  So you can scuba dive and enjoy water sports and listen to your favorite tracks at the same time.
6.  Powerbag
This is one heck of a backpack, which allows you to charge your tablets, laptops and cell phones. It features an in built charging system with cables and wires to suit all your electronic devices.
7. Sony HMZ-T1
The Sony HMZ-T1 is perfect for those who hate to abandon their home theatre behind while on a vacation. This device comes along with a head mounted portable home cinema system. The sound quality is also brilliant. It provides surround sound experience and comes along with a 150 inch HD quality projector!
8. TripButler WiFi
Hate to lose connectivity while you are travelling? The TripButler allows you to connect to as many as 5 different devices via Wi-Fi. This also helps you avoid those high roaming charges and helps you stay connected to the internet.
9. Jawbone UP
This is a really suitable device for those who need to be reminded to keep their body weights in check while on a vacation. This wrist band works on an iPhone application which calculates your metabolism and monitors your activities. There is an alert feature which keeps you in check and reminds you to exercise whole on a vacation
10. Jetlev R200
This is a rich boy's gadget! This 20 lb water-propelled jetpack can propel you up to 30 feet in the air. Sounds like fun! But it is heavy on your bank balance. The good news is that this is available on rent on per day basis.
This list includes some of the must have modern gadgets. So whether you are underwater or on the cliffs, scuba diving or sand bathing, you do not need to feel isolated from the beauty of electronics. These are portable and as handy as your credit card!
Disclosure: As an Amazon Associate, I earn from qualifying purchases. The commission help keep the rest of my content free, so thank you!