They are notorious for their litigious history as the leading competitors in the mobile race, but new reports now claim Apple and Samsung are working together for the next-generation iPhone, the iPhone 7.
The report stems from Samsung's contract win to produce some components for the Apple Watch's screen, called the organic light-emitting diode or OLED, which will allegedly be the display to be slapped into the iPhone 7.
Mounting reports have it that the Cupertino giant is keen on adopting an OLED screen for iPhone 7 given the commendations that Apple Watch has received from tech pundits due in large part to this screen technology.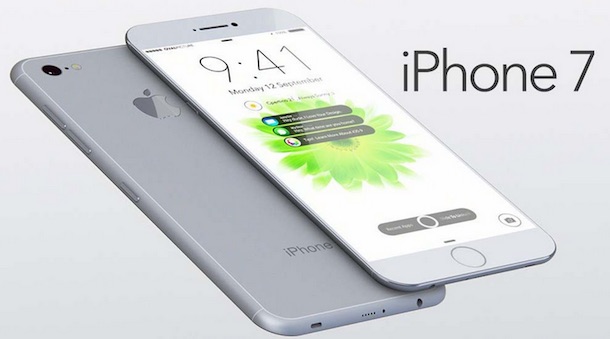 However, the general consumers have yet to get a taste of an OLED screen since the Apple Watch is not yet available on the market. But Apple hopes to release the product soon to its avid users.
Read also: What we know so far about the rumored iPhone 7
Samsung, for its part, has been using the OLED screen technology for quite some time now, along with a few other makers of Android devices. The OLED display proved successful as it has continuously captured the market over the past couple of years.
This might have triggered Apple to switch from its traditional LCD screen used in the previous iPhone models to the new OLED display. Tech analysts have strong belief this is going to happen with the iPhone 7, which is expected to launch in September next year, the usual time of the year when Apple would unveil a new product.
Industry sources familiar with this development have said Samsung has already produced a prototype of an OLED screen set for use in the next iPhone flagship, confirming initial reports about the Samsung-Apple tandem.
Although Apple does not give any confirmation whatsoever, as it has always done in the past with regards to product launches and collaboration with partners, the company is expected to announce its plan on OLED technology this month. So it appears the company is really serious about switching to this new screen technology for its future iPhone models.
Nonetheless, it seems Samsung is not the only bidder for the collaboration, as other original equipment manufacturers in the mobile arena are also said to be eyeing a partnership with Apple. One of these companies is LG, which also manufactures devices that sport an OLED screen.
There are also rumors that the iPhone 7 will sport a 4K display, something that might sound new and catchy to users, though it is about time Apple adopt innovative technologies for its mobile device components if it wants to keep up with the race.
Disclosure: We might earn commission from qualifying purchases. The commission help keep the rest of my content free, so thank you!