We looked at many monitor light bars recently. Today we will be looking at a very similar product, the Baseus light bar. As another competitor to the more well-known Benq monitor light, this light bar is a space saver with the ability to be placed on your monitor or computer. A great solution to help keep an area illuminated without taking up desk space or shining lights around your office or work area. This downward light reduces strain and stress on the eyes and helps users efficiently work while working at night or whenever light is not adequate. We will look more into the product in the next section.
Disclosure: We received the product in exchange for the review. We spent time testing it to make sure the review is honest and unbiased.
Unboxing Video
The Baseus light bar comes in an aluminum body and is powered by a USB-C cable. The bar is sturdy and well built, just like the Quntis bar we reviewed last time. These durable bars are made to last. Powering this light bar done through USB and the cable is just under 5 feet, which gives you ample length to plug in your computer, USB hub or an outlet. The design is very sleek and low profile, helping keep your setup stylish. The length of the bar comes out to almost 18 inches (450mm) long, this gives you a good idea of how it will fit on your size monitor. I used this on a 27-inch monitor and had no issue getting the bar clamped. Some reviews on Amazon state they had issues with iMacs and certain type of Dell monitors with a curve back. My Dell monitor is slightly curved but I still can mount the light on top with no problem.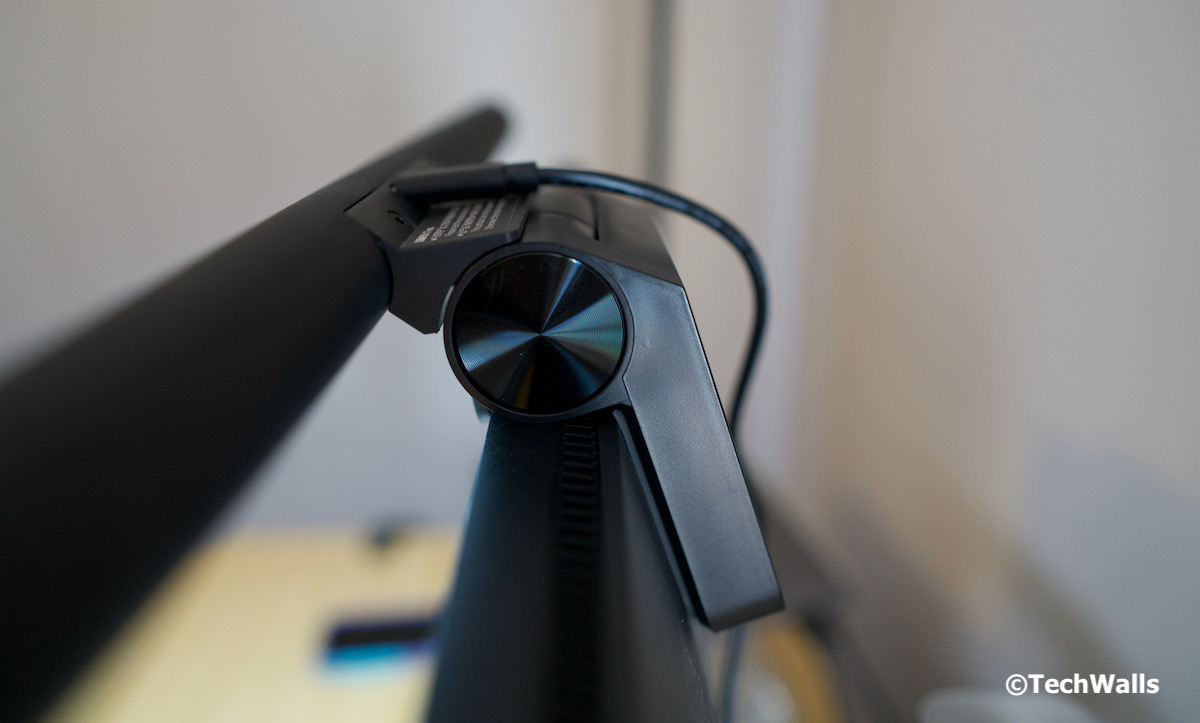 The clamp can be used with most screens, ranging from .3"-.8" inch thickness. This clamp has silicone to help keep your monitor safe from damage. The bar features three buttons, one to control on/off, second to control your color temperature and lastly, the button to control brightness. The changes of color or brightness is very quick and comes with anti-blue light which eliminates blue light, which is harsh on our eyes.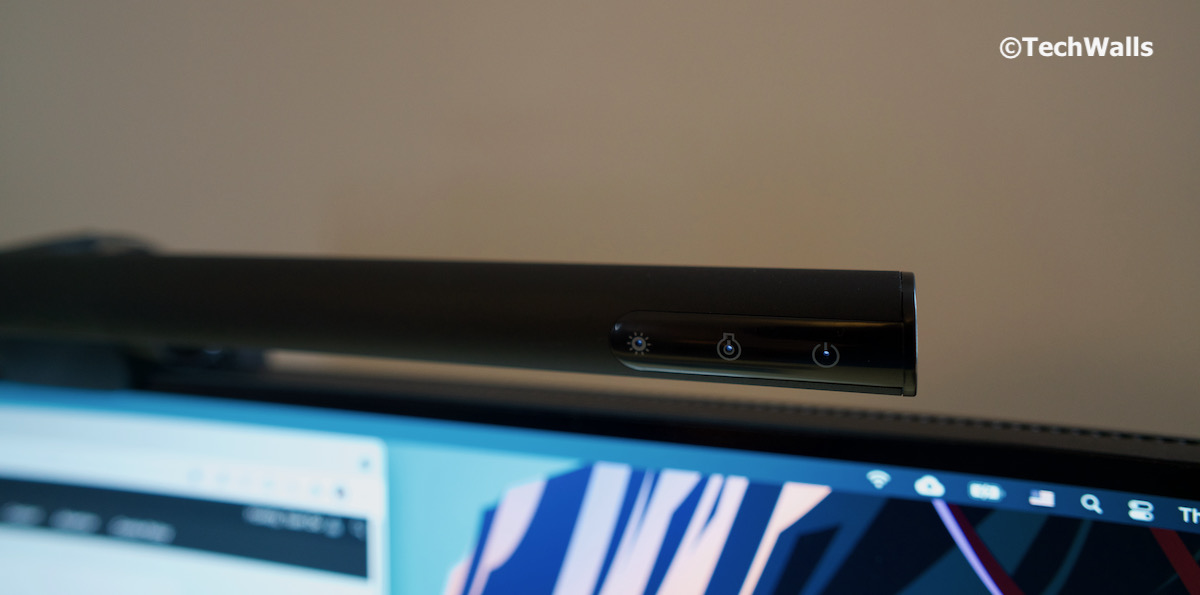 Looking at the light itself, it hangs from the clamp and comes in different color modes and is adjustable in brightness. The light bar is adjustable and can be moved up and down to help suit your needs. The lights found with the Baseus are an 2800k as a warmer light, 4000k for a whiteish hue and lastly 5500k for a LED white. The brightness can be set from 5% up to 100%.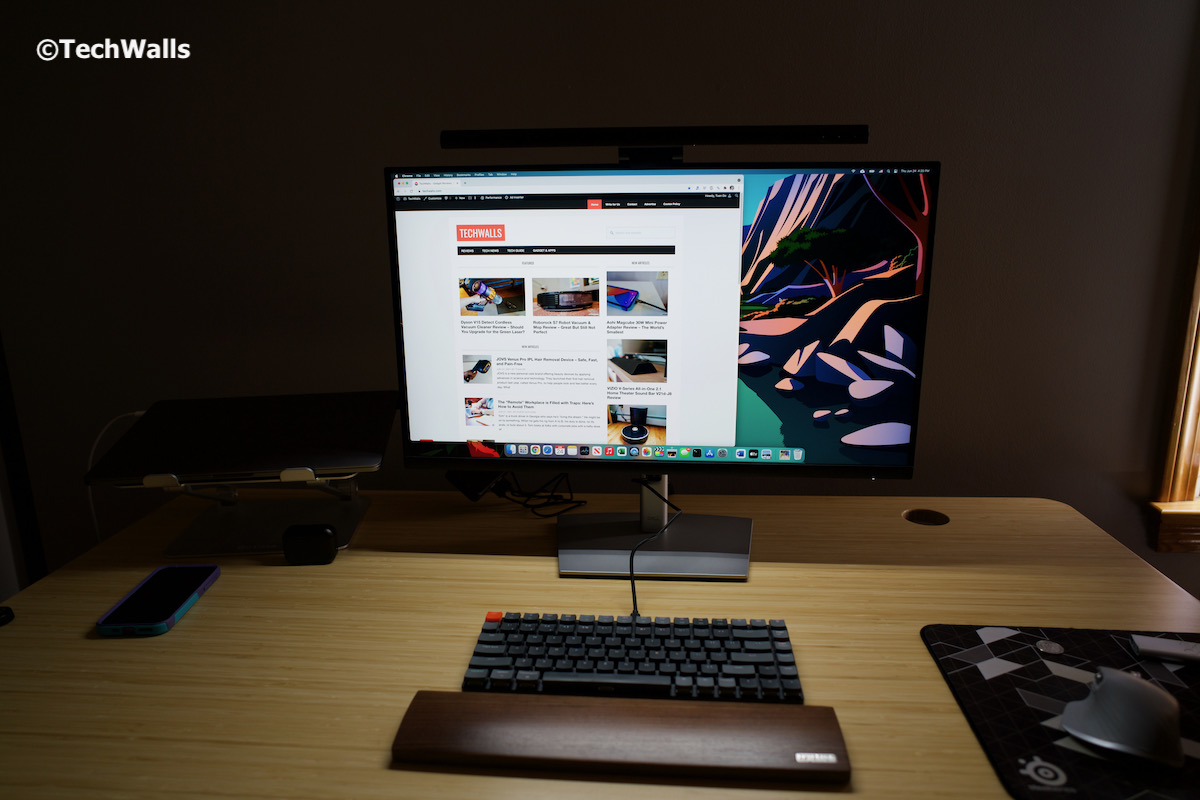 Final Thoughts
Baseus is producing a fairly great product that is very simple to clamp on your monitor or computer. It can provide great value for those needing extra light when working. Compared to the Benq, it comes out the winner as the Benq is almost 5x the amount without much separating the two.
When comparing to the Quntis, however it lacks the automatic changing of light feature. This can help with detecting how much light is needed and reduces manually input. I believe this is worth the few extra dollars between the two. If you feel like this will be unused feature, the Baseus will be a great choice for your office. What do you think of this product? A great buy, or no?
Disclosure: We might earn commission from qualifying purchases. The commission help keep the rest of my content free, so thank you!