Autonomous is offering the most affordable motorized standing desks on the market. I've compared the prices between dozens of options available both online and offline, and the SmartDesk Core desks are the cheapest ones with prices ranging from $319 for a frame only to $739 for a double desk. The SmartDesk 2 Home Office is the lowest-priced standing desk that includes the top and you can buy one for just $379. I opted for the bamboo top which costs extra $50 but the total is just $429 which is still much cheaper than standing desks sold at IKEA.
Unboxing & Installation
Design & Performance
The SmartDesk 2 Home Office desk comes in two packages, one for the top and one for the frame. The total weight is more than 100 lbs. Putting these parts together is not difficult as long as you follow the instructions, however, it might take you a few hours to complete it by yourself.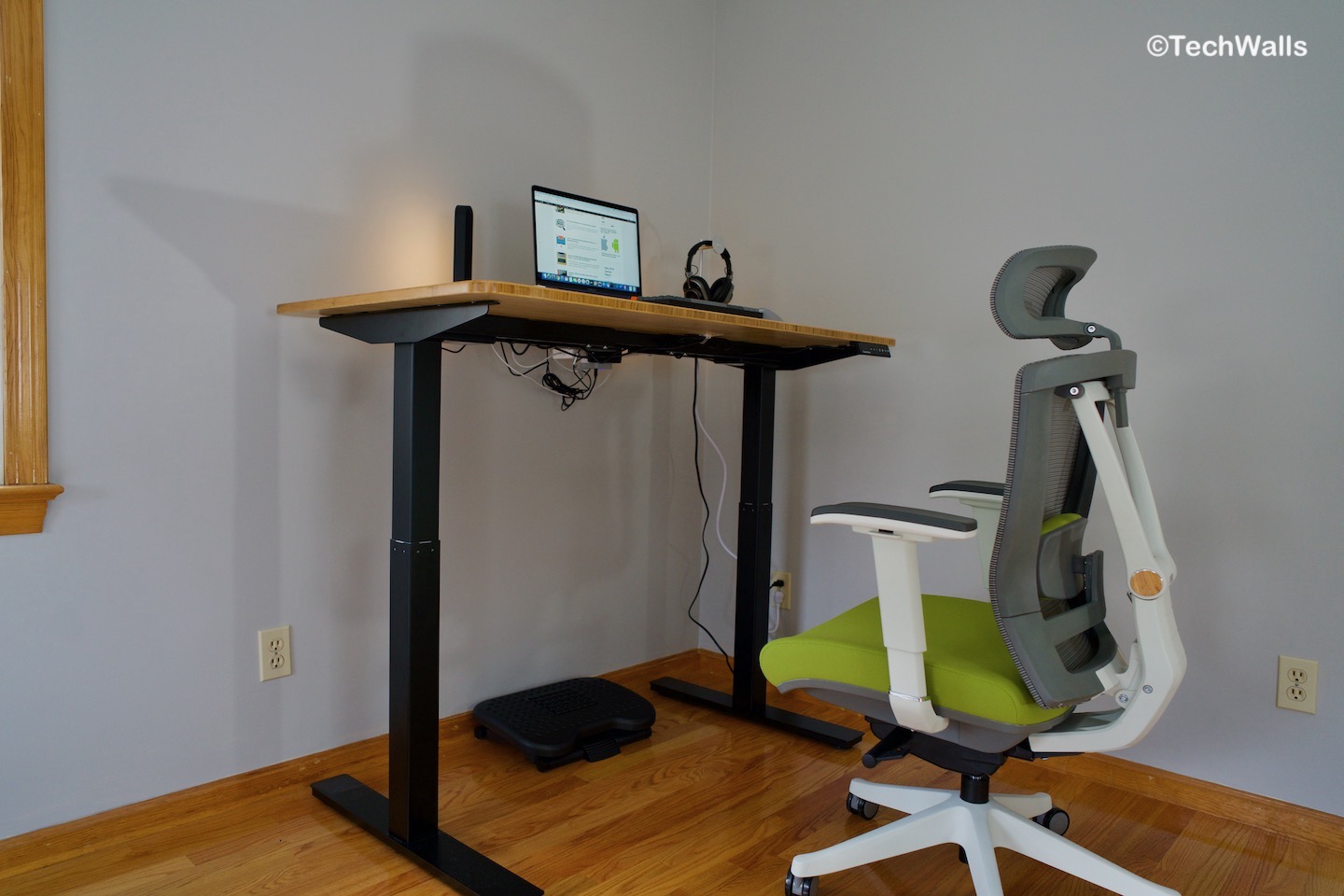 My desk is the Home Office version with the optional upgrade to bamboo top. The top has two sizes for you to choose, mine is the normal one measuring 53″L x 29″W x 1″H; If you need more space, you can get the XL top which measures 70.5″L x 30″W x 1″H. I chose bamboo not because of its environmental benefits but because it looks beautiful and the surface can't get scratched easily like the smooth white/black tabletop.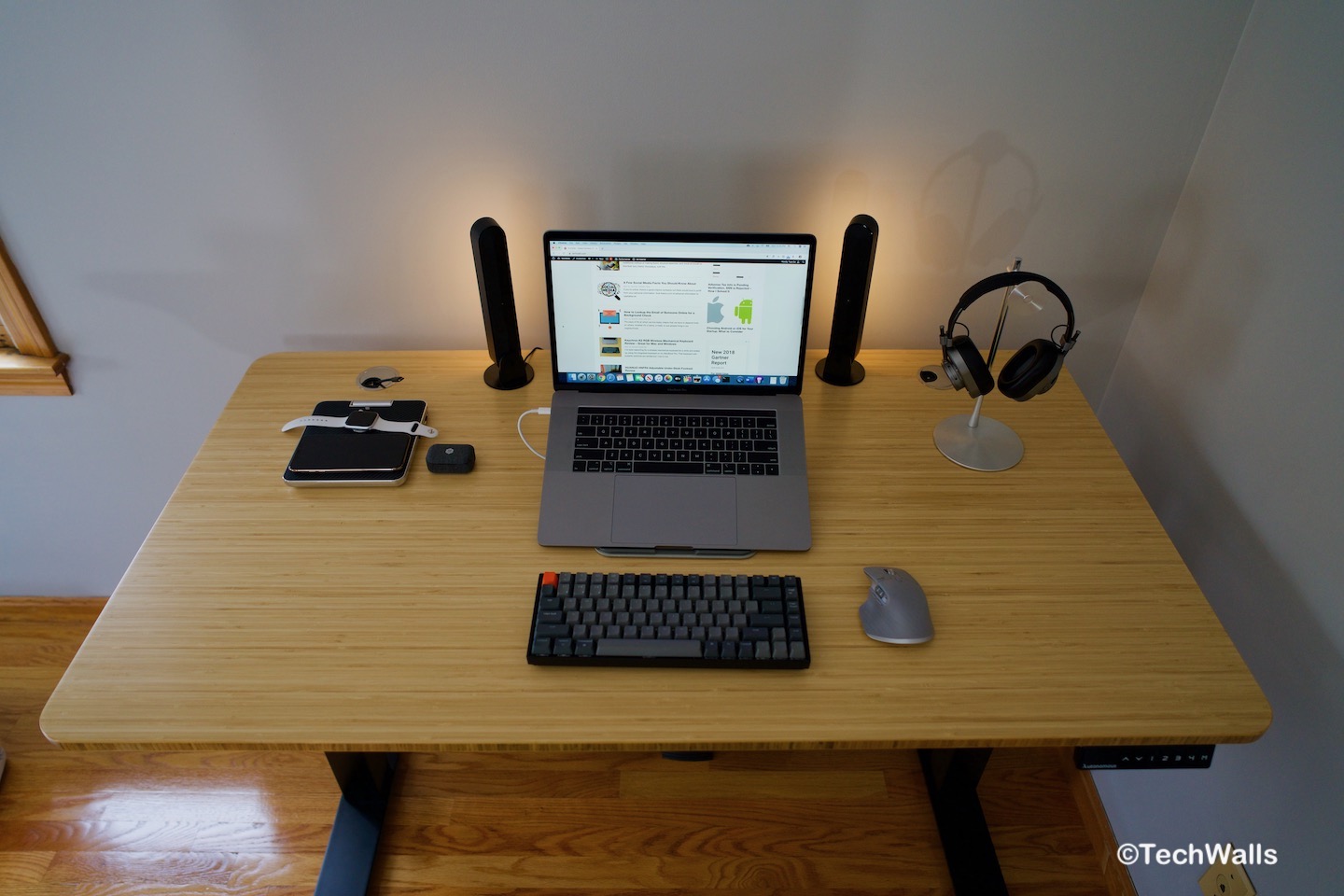 There are a few concerns when buying a standing desk from Autonomous and I will address them all in this review.
Firstly, people are worried that the SmartDesk 2 won't last long, especially when it is way cheaper than its competitions. I am confident that the desk is very durable and you can use it for years to come. I tested the SmartDesk 2 Business Edition 2 years and 7 months ago and it is still working flawlessly until today. I even had to disassemble the desk when I moved my office; it still survives and looks like new, there are just a few minor scratches on the top. Moreover, Autonomous has extended the warranty to 5 years for the frame and 1 year for the top, so there is nothing to worry about the durability.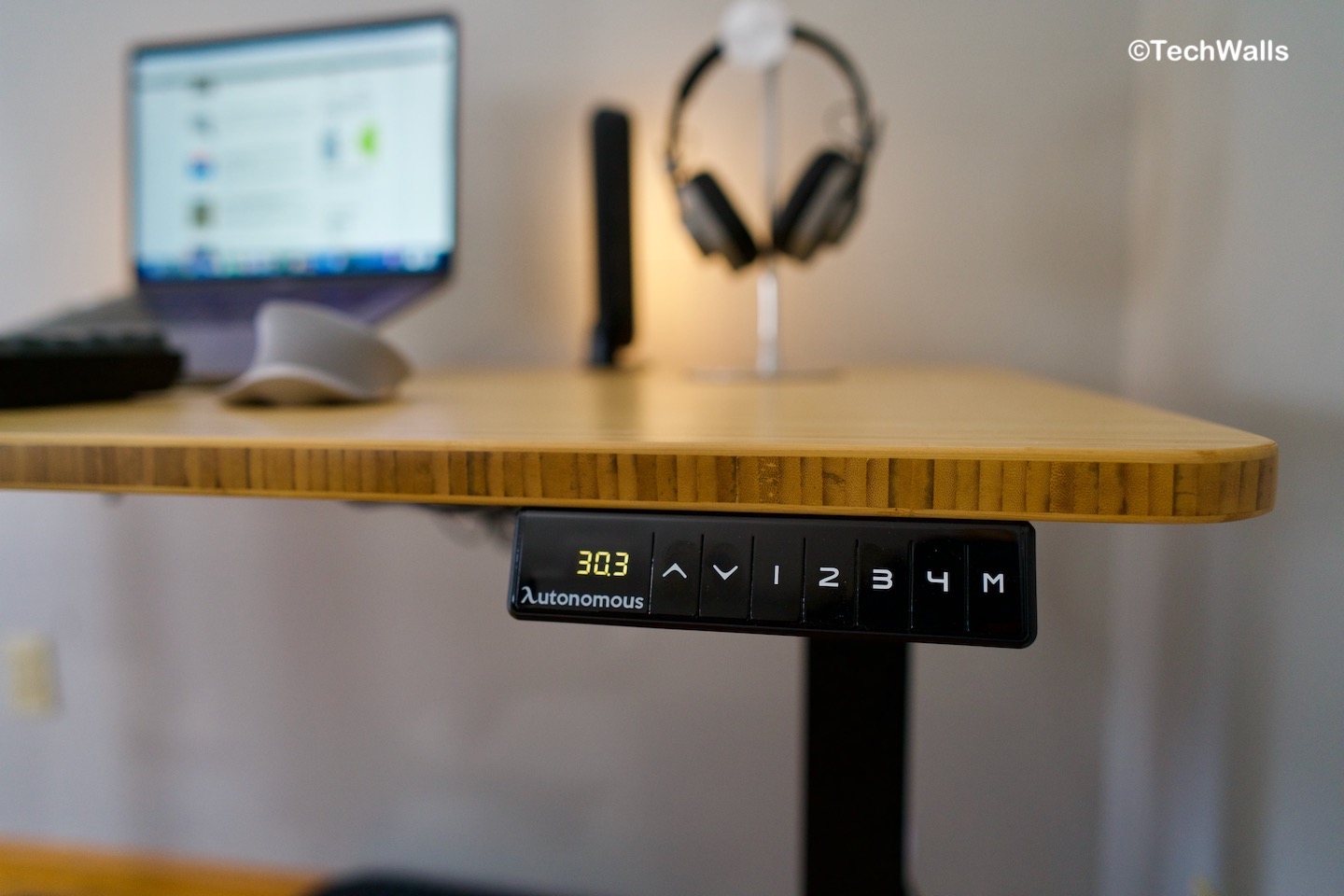 The second concern is the motor. The Home Edition used to be equipped with a single-stage, single-motor base which is too weak to carry the top and your devices. Fortunately, the Home Office desk has been upgraded to dual motors now. Therefore, it can carry the weight up to 300 lbs and it works much more silently now. It has the same power as the Business Edition. The only difference is the height range; The Home Edition's height can be adjusted from 28″ to 48″ while the height range of Business Edition is 26″-52″. Obviously, the Home Edition is a great deal as it is priced $100 cheaper.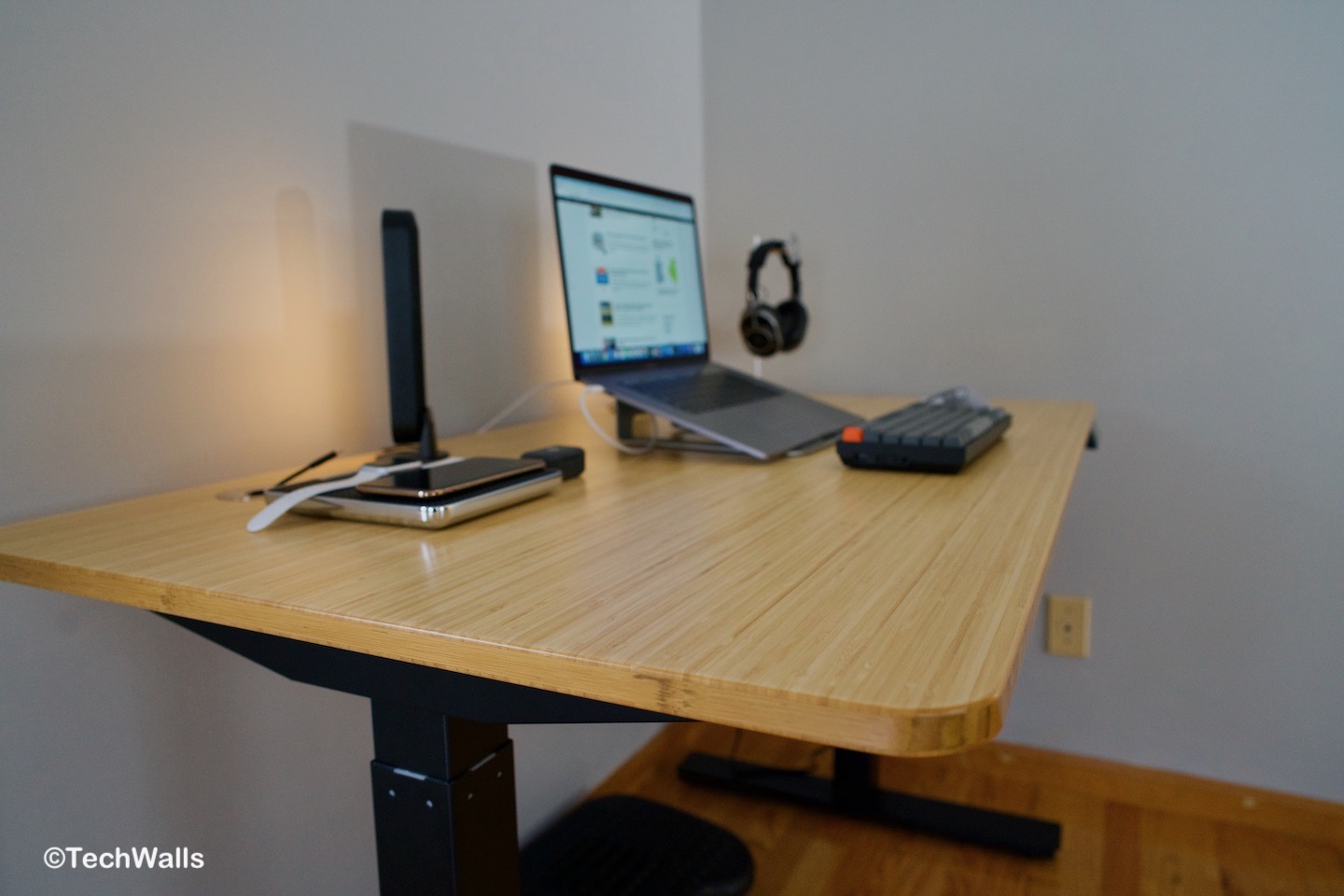 Lastly, I've seen some people complain about the stability of the desk. I find this really weird because I think this is a strength of the SmartDesk 2. After some research, I figured out that most of the negative reviews were made a long time ago and they come from Autonomous' competitors. In fact, the new Home Office desk is fairly stable in my test. At my sitting height of around 30″, the top barely moves even when I try to rock it with my 2 hands. It becomes less stable at my standing height of 42.5″, however, I have seen almost no vibration during normal usage. The top just wobbles a little bit when I try to shake it with my hands. This is actually not an issue since this happens with any desk/standing desk on the market.
Conclusion
Pros
Low price
Important improvements over previous Home edition
More stable and powerful
Cons
Overall, I love the Autonomous SmartDesk 2 Home Office motorized standing desk since I started testing it over a month ago. It looks stunning in my home office, it costs nearly half the price of similar products on the market, and the new version is beefed up with more powerful dual motors, a more stable frame, and longer warranty. I love switching between standing and sitting because it keeps my body active during long hours working at home. For a high-quality product at such an affordable price, this is an easy recommendation from TechWalls. Make sure to use the promo code R-twdesk to save from $15 to $200 on Autonomous.
TechWalls Rating
Design & Build Quality - 8.5
Stability - 8.5
Motor - 9
Value - 10
9
Great
A great deal for a motorized standing desk.
Disclosure: As an Amazon Associate, I earn from qualifying purchases. The commission help keep the rest of my content free, so thank you!