Most of us don't need to use hearing aids but they are extremely useful for people suffering from hearing loss. The devices have a huge impact in their daily lives because the hearing improvement can produce positive emotion, mood, thought, and feeling. Unfortunately, current hearing aids on the market are so expensive for average users. A single hearing aid from your health provider can cost somewhere between $500 and $6,000. It costs less than $300 to make a hearing aid but the price is marked up significantly by manufacturers and hearing clinics; And to make it worse, insurance plans don't cover hearing aid purchases. Fortunately, there are some affordable hearing aids on the market. Audien Hearing is offering a wide range of products with prices from $89 to $249. Here we are checking out the high-end Atom Pro which costs just $249 for a pair.
Disclosure: I received the product in exchange for the review. I spent time testing it to make sure the review is honest and unbiased.
With the advancements in audio technology and design, buying an expensive hearing aid becomes unnecessary. A pair of hearing aids like the Atom Pro offers pretty much the same features at a fraction of the cost. All of them work the same way: they include a microphone to pick up the sound, an amplifier to make the sound louder, and a driver to send the amplified sound to your ear. The Atom Pro claims to be Audien Hearing's smallest and most powerful hearing aid.
The hearing aids come in a charging case and you should fully charge it before first use. The case can last up to 4 days and you can easily recharge it using the included USB-C charger. I quite like the compact design of the case, the two hearing aids can be put back to the case and they will be clicked magnetically into place. A full charge takes around 6 hours. You should always return them to the case when they are not in use.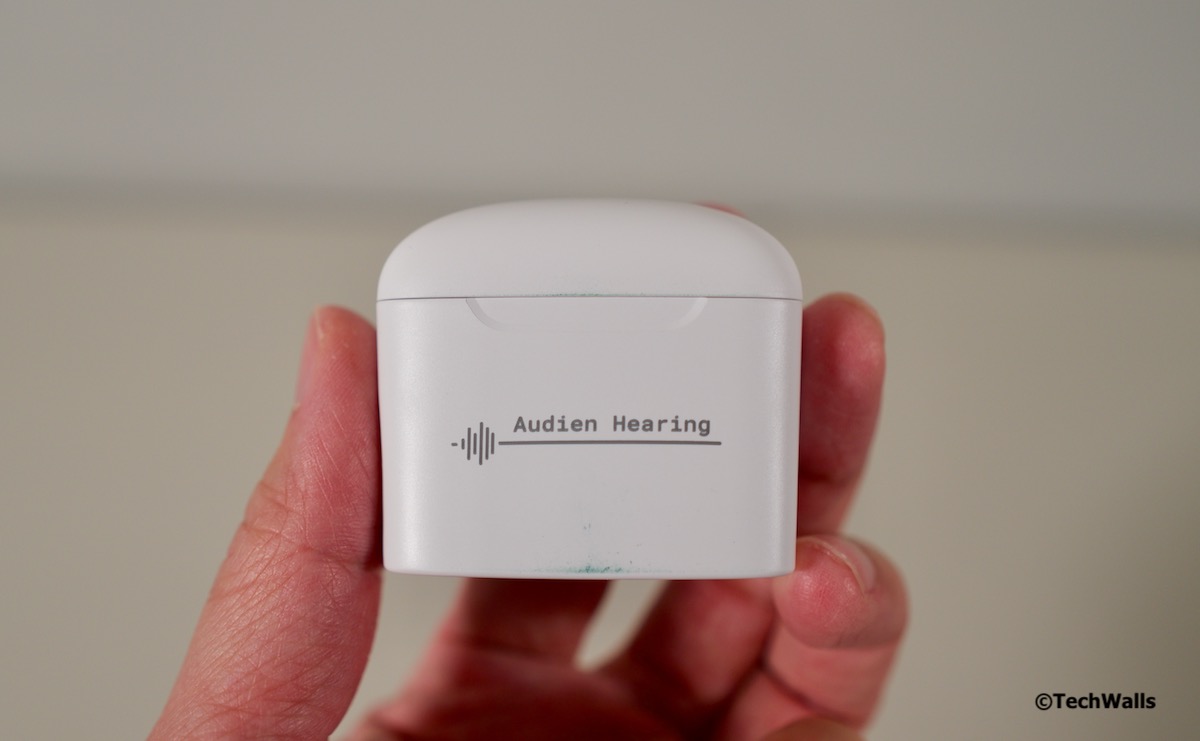 Although the Atom Pro is not custom-made for my ear canal, they still fit snugly and securely in my ears. This is very important because it will affect the audio quality as well. Another nice feature is the skin color and compact design; That makes the Atom Pro less visible when you are wearing them on your ears. It is way cleaner and less bulky than many expensive hearing aids out there.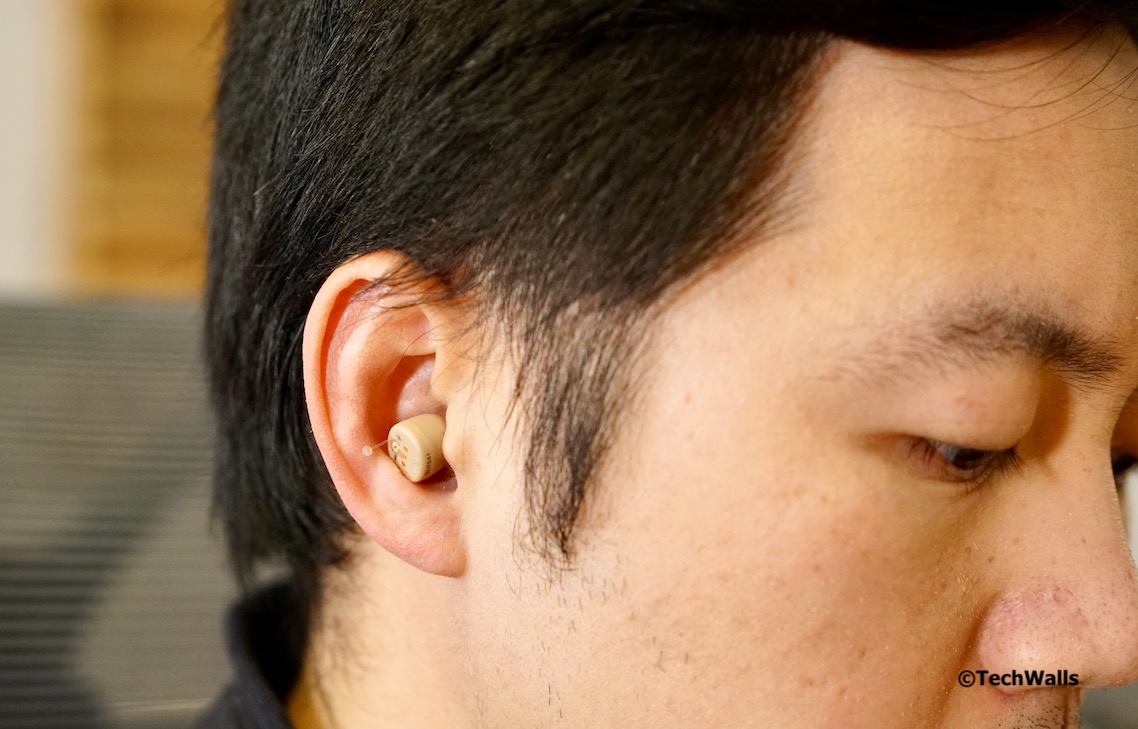 With other hearing aids, you might hear feedback or high-frequency sound when the sound leaks out and gets amplified again. The Atom Pro fixes this with the enhanced Atom series sound processor. Many cheap hearing aids tend to amplify the background noise and make it harder to hear the human voice, especially when you use them outdoors. The Atom Pro filters out both the white noise and feedback, so you can hear others clearly.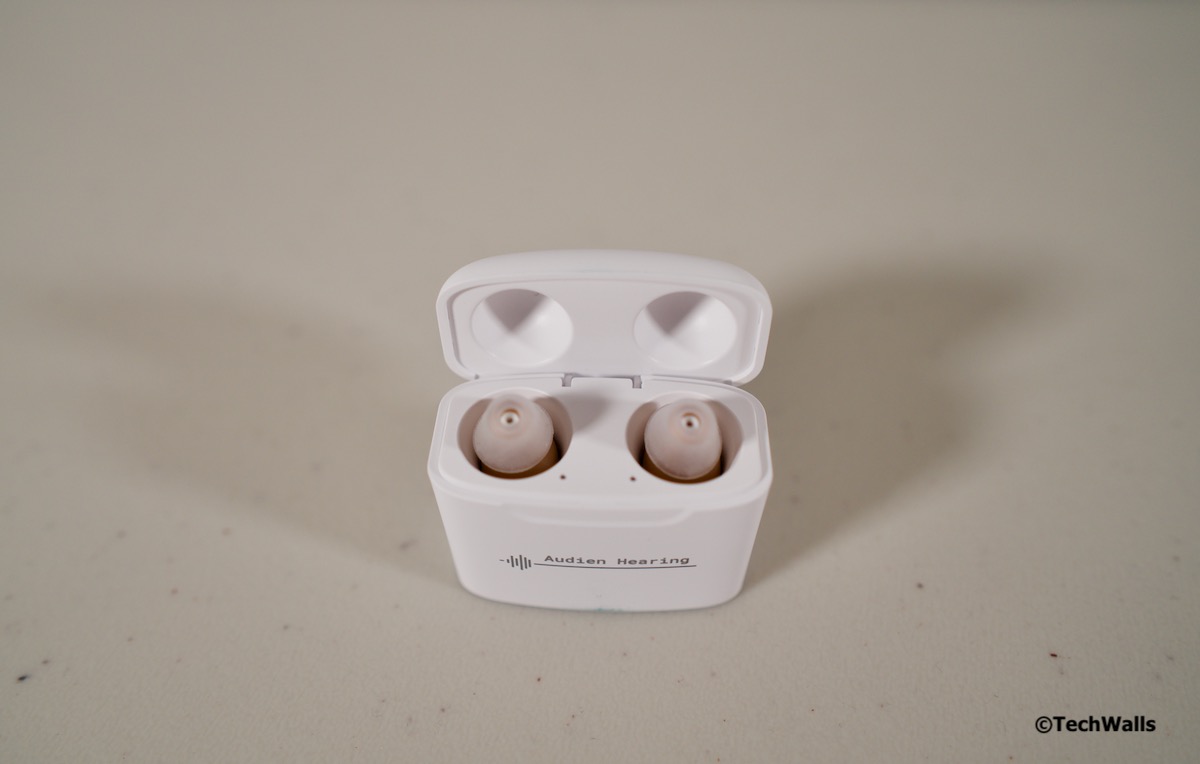 The hearing aid can be used on either of your ears, there is no left or right indicator. It also requires no complicated setup and even no power button; Just take them out of the box and put on your ears. Before first use, just make sure to adjust to a suitable volume level for your ears. You can start from the lowest volume level and increase gradually until you can hear everything clearly.
Overall, the Audien Atom Pro is an affordable choice to improve your hearing. The only setback is that it is not classified as hearing aid and not approved by the FDA. If you can't afford thousands of dollars to get a pair of hearing aids from an audiologist, you totally can give it a try, especially when it comes with 45-day money-back guarantee and 1-year warranty.
Disclosure: We might earn commission from qualifying purchases. The commission help keep the rest of my content free, so thank you!