Continuing the success of the predecessor, Asus Transformer Prime was released earlier this year and the new tablet didn't make consumers disappointed. iPad owners will be envious with you if you are using the Prime because this one has powerful tech specs with faster GPUs and sharper screens than the iPad. So, Prime is promised to be the best tablet of the year as the device is being sold out anywhere it is on the shelves.
Although the tablet is shipped with Android 3.2.1, now it is upgradable to the newest Android 4.0.3 Ice Cream Sandwich. However, the version we've got is just the Wifi version and of course it doesn't come with 3G. Therefore, a lot of people are still waiting for the Transformer Prime 3G.
Earlier this year, there were some rumors from the Asus office in charge of Belgium, Luxembourg and the Netherlands saying that the 3G version of Asus Transformer Prime was being developed and will be released in the first quarter of 2012. The rumor is quite convincing because the original Transformer also has its 3G version and it was released just a few months after the Wifi version's launch. If you are wondering why the 3G enabled one is always released later, one important reason is that 3G Android tablets are not being sold well compared to Wifi version. This is explained that consumers do not want to spend more money for the 3G version and then they will have to pay more for data connection that is often stick to another 2-year contract.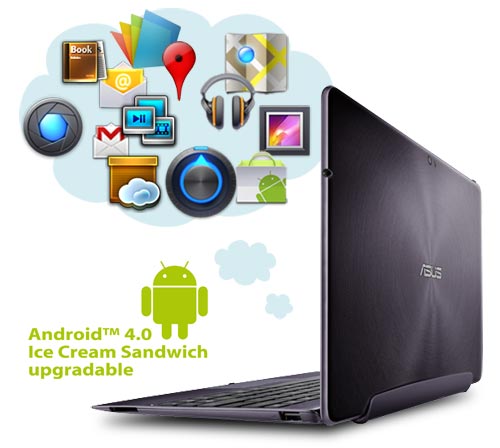 Asus is probably in the same situation and they want to receive more feedback from consumers before investing in the 3G Transformer Prime. In a recent official report from Asus, they stated that "no such product exists on its current roadmap" and the Prime 3G will not be in Asus' plans at least until the end of Q1. So, the 3G version could never be launched if Asus do not see the potential in people's demand or its market is not big enough. They also mentioned that 3G could come with other high-end products in the Transformer family soon. It could be the new Transformer Prime 700 series with a 1080p-capable display that were announced at CES 2012.
So, for those who are still waiting for the 3G Transformer Prime, you can go out and get Wifi version or other tablets with 3G capabilities because there will be no 3G Transformer version in the near future.
Disclosure: As an Amazon Associate, I earn from qualifying purchases. The commission help keep the rest of my content free, so thank you!