Apple is moving to boost the security hurdles of gaining access to its computer and mobile device offerings – as revealed by a patent application dated December 2013 – through biometrics. And by biometrics is meant nearly all parts of your body.
The U.S. Patent & Trademark Office disclosed on April 24 three patents filed by Apple showing that the Cupertino giant seeks to implement security measures going well beyond the traditional passcode/word and the nascent fingerprint scanning.
One way that Apple is eyeing to more securely protect iPhone, iPad and MacBook Pro devices is the use of retinal scanning through an optical sensor. The patent states a sensor could contain an infrared light source that will emit light to a user's eye, which in turn sends back the light signal to begin the authentication process.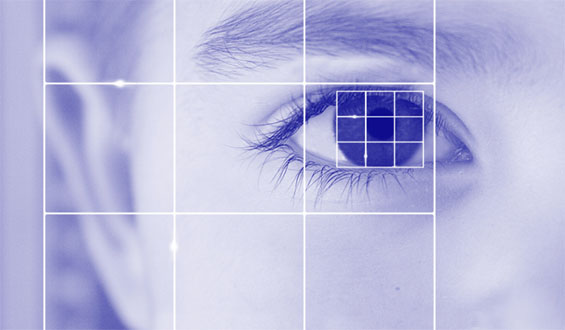 The received light signal will be then converted into a permanent representation of a user's eyes and the data will be stored in a repository of authenticated biometric attributes of the user. Users may also be required to perform eye movements in order to set a predetermined feature of its eye attributes for accessing Apple devices. All these biometrics data will be compared to users who will attempt to access a device in the future.
Apple also patents a sensor for identifying skin features or attributes of the user's epidermis found underneath the human skin. This sensor will be integrated into a capacitive screen, touch button, keyboard or mouse.
And aside from fingerprint scanning, Apple also wants to authenticate users based their hand print, palm print, knuckle print, blood vessel pattern. As if those verification systems were not enough, Apple devices may be made to scan a user's ear canal, body odor, DNA, or every possible biometric data that Apple could consider to be worth scanning. All this seems to display Apple as more paranoid than its customers when it comes to security. But of course security can never be underhyped.
Apple also looks into the way a user holds an iPhone device. Now the company plans to embed a sensor in the back cover of the smartphone to scan the features of your palm. The system will be integrated with a two-dimensional sensor in order to spare the user from the hassles of performing uncomfortable hand gestures.
The voice has not been spared from the process. Apple wants to authenticate users based on their voice features, but you don't really have to sing. The sensor will be made to identify a certain pitch or voice signature, but the technology could also rely on spoken words, which could mean that aside from the conventional password authentication, the user's voice may be an added security parameter.
It should be noted that all these authentication systems are to be embedded in Apple devices, which will then confirm access of a user when his or her biometric attributes match those data contained in the gadget. That way, a long process will be avoided for the real user.
Disclosure: We might earn commission from qualifying purchases. The commission help keep the rest of my content free, so thank you!