As the new report came in by Wall Street Journal China Mobile has already or is said to sign a deal with Apple Company. Apple has asked Foxconn to add China Mobile to the list of supported carriers for the low cost iPhone 5C.
Apple has tried making an agreement with China's largest wireless carrier with a 700 million subscribers in total and it is seven times the size of the U.S.'s largest carrier Verizon Wireless. Greater China is Apple's third biggest market after the U.S. and Europe in terms of sales.
It is not sure if the deal is completely confirmed or not and if it will participate at the Chinese iPhone launch event in Beijing on September 11.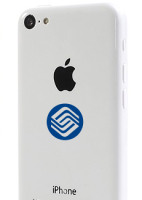 The overall smartphone shipments in China are estimated to rise 84% to 352 million units this year according to the rumors and news or more than double that of the U.S., before increasing to 421 million units in 2015, according to research firm Canalys. It will be to Apple's advantage because China overtook the U.S. as the world's biggest smartphone market last year allowing Apple to have more access to that market.
According to the news that has come in, the China's mobile iPhone 5C will be shipped in November and the carrier is still waiting for the approval. The approval they are waiting is to launch its LTE network, the main reason for the delay.
The news also says that Apple is holding a press conference. The conference will take place this Tuesday on September 10 where the iPhone 5S flagship and the low cost iPhone 5C is going to be announced.
This week, the company released the newest flagship smartphone and they targeted China Mobile users with a cheaper phone and Xiaomi, the new flagship smartphone, passed Apple in market share in April-June quarter.
The low prices phones also mean that there will be a lot of more customers because of the lost price. The chief marketing officer at Huawei's device business said that the consumers can now choose between buying its top of the line smartphone or the lesser iPhone.
"People who buy the iPhone often like to keep it out of their bags and put it on the table so other people can see it," said Mr. Shao. "But if it's the cheaper iPhone it may not be so easy to put it on the table."
Disclosure: We might earn commission from qualifying purchases. The commission help keep the rest of my content free, so thank you!