China has constantly been among the large market for Apple's iPhone devices, making the region a critical part of the Cupertino giant's success through the years. One reason for iPhone's success in China is its appeal to the burgeoning middle class in the country.
But a nation's economy is always hard to predict. It sometimes rises, other times it drops. China's economy at present, for example, is going through tough times. Its middle class can feel the pressure. Apple is left with no option but to look for a recourse to keep the iPhone's growth in the country.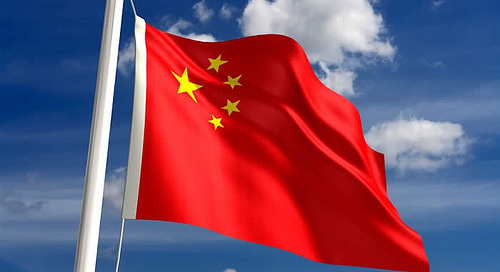 Analysts see a viable solution in reaching out to the lower class of the country, which means bringing down the price of the expensive device in order to accommodate the often cash-strapped members of the society who would also like to be in possession of the high-class handset.
Nowadays, the lower class people do not see the iPhone as worth the investment. To them, it is only a fancy. As long as other mobile devices can serve their needs at a much lower price, they are good to go.
Last year, China reported an all-time low in economic growth for the past 25 years. As a result, Apple shares also declined, and have yet to show signs of recovery. Investors are now worried about the prospect of iPhone in China and whether Apple can survive the economic turmoil in the country.
China is an important market to Apple. In fact, the country accounts for a quarter of the tech giant's global sales, surpassing the United States.
Apple CEO Tim Cook is now faced with a number of challenges. For one, he must ensure the sustained growth of existing and future iPhone flagships in a country with a high level of smartphone saturation. China does not lack for homegrown brands of mobile devices that compete with larger players such as Apple. Their edge: a lower price tag.
Second, Tim Cook must also come up with a very convincing rationale for the budget-conscious smartphone users to switch to its high-price offerings from the lower-cost local devices. This one is going to be a tough work for Cook. Another challenge is how Apple can stay in compliance with rigid regulations in China so that it retains a good relation with the communist government there.
Compared with other tech giants such as Microsoft, Amazon and others that have struggled with anti-trust regulations in the country, Apple is poised to remain a strong contender in China.
Disclosure: We might earn commission from qualifying purchases. The commission help keep the rest of my content free, so thank you!