Apple has products that sell well. The company, however, is focusing to add more products to its portfolio. Since the last few months, reports of Apple preparing a smartwatch are on the rise. Many have predicted that it will be launched this summer. Now today a new report has surfaced which adds an entire new category to Apple's product portfolio.
According to The Financial Times report which it has compiled from various sources that the Cupertino company is going to unveil a smart home platform at its Worldwide Developer Conference due next week. There is a limited number of details available as currently nothing has been announced officially. According to what we could gather from The Financial Times report is that proximity will reportedly play a big role in Apple's smart home product. i.e. your house lights would switch on as soon as you come home with your iPhone in your pocket.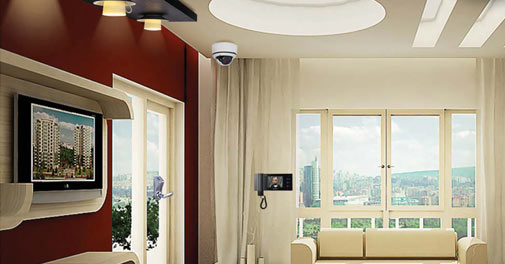 Apple would also start a partnership program where the company would launch a Made For iPhone-style program to guarantee that the partnering companies' devices work with Apple's ecosystem. Apple has been under scrutinization with regards to privacy concerns lately. The company's ad-driven competition and government requests to access data has left people with questions about their privacy. Therefore it is reported that Apple will put utmost preference on safeguarding its users privacy with these smart home products.
This is all speculation as nothing has been officially endorsed. Keeping this in mind we should not be too shocked to learn Apple has not announced anything at WWDC, June 2nd. As the company is known to turn down any announcements the last minute. However, a smart home strategy would make sense. And since Google owns Nest, Apple may want a platform of its own. Already Apple sells home automation tech like Philips Hue Lighting at its retail stores.
Disclosure: As an Amazon Associate, I earn from qualifying purchases. The commission help keep the rest of my content free, so thank you!