People love iPhone because it is simple and intuitive to use. However, you might not know that there are some secret codes (or interrogation codes) to give you a quick access to some important information or settings.
To use the code, you will just need to open the Phone app on your iPhone. Then, instead of dialing a phone number, you will input a secret code and probably need to press the green call button.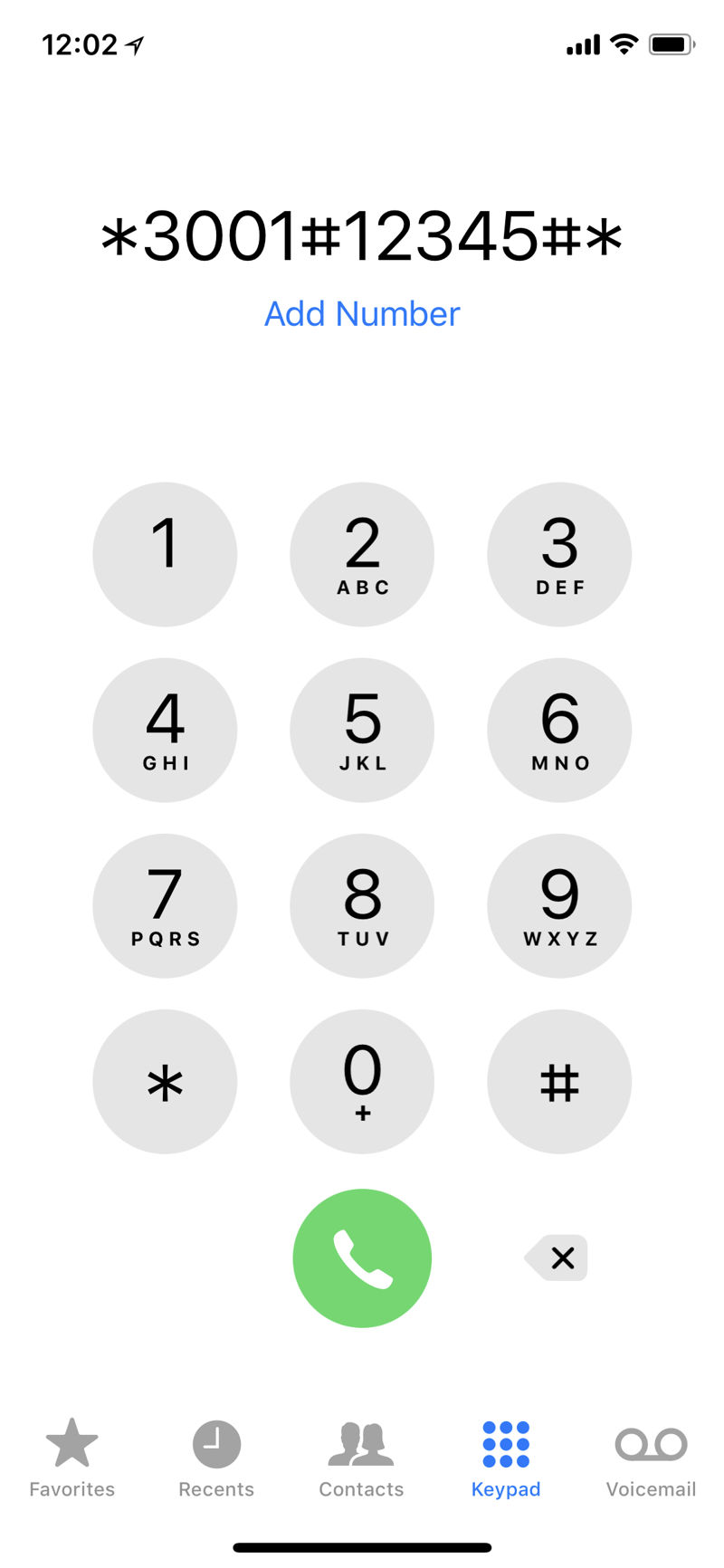 Now, let's check out all the available interrogation codes. All of them are the same for iPhone X, iPhone 8/8 Plus, or iPhone 7/7 Plus.
| | |
| --- | --- |
| Interrogation Code | Function |
| *3001#12345#* | Field Test Mode: It will show you detailed information about cellular signal including SIM info, a signal strength, data about surrounding cell towers, etc |
| *#06# | View iPhone IMEI (International Mobile Equipment Identity) number |
| *777# | Check account balance for prepaid iPhone |
| *225# | Check bill balance for Postpaid |
| *646# | Check minutes for Postpaid |
| *#21# | See settings for call forwarding |
| *#30# | Check if the presentation of the calling line is enabled or disabled |
| *#76# | Check if the connected line presentation is enabled or disabled |
| *#43# | Show call waiting status, then you can enable with *43# or disable with #43# |
| *#61# | Check the number for unanswered calls |
| *#62# | Check the number of forwarded calls when service is unavailable |
| *#67# | Check the number of forwarded calls when the phone is busy |
| *#33# | Check if call barring is enabled or disabled, then you can turn on using *33*your_pin_number_here# or turn off with  #33*your_pin_number_here# |
| *#31# | Check outgoing call anonymity status |
| #31#phone_number | Make an anonymous phone call |
| *#5005*7672# | Check SMS Message Center Number |
| *3370# | EFR Mode |