Apple has found a way to get into a majority of our lives. From the way we communicate with individuals by phone, web, or messaging, to how we listen to music, get our work done, among other things.
However, with Apple HomeKit, the tech giant is hoping to get individuals in the swing of being able to automate their home life. What exactly is HomeKit? How does it compare to Nest? What is expected out of this new development? These are the questions that we hope to tackle today in this article. Let us know in the comments below on your thoughts of HomeKit, Apple's latest development in revolutionizing your life at home.
What is HomeKit?
As a whole, HomeKit isn't necessarily a device as of yet. It is simply a framework for developers to be able to design with Apple solutions for controlling certain aspects by proxy of devices throughout the house. This can, according to Apple's hope, allow individuals to control electricity, door locks, air/heat systems, and more simply from their iOS devices. This can also be through "user or group actions together and triggered by Siri". Apple currently has a website up now that allows both developers of software and hardware to begin work on solutions now.
Compared to Nest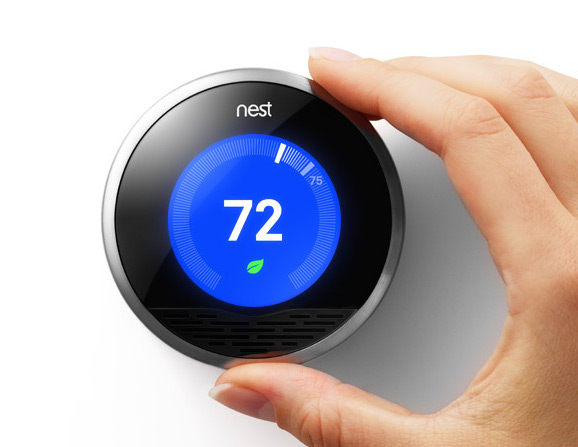 As mentioned before, HomeKit is mainly a framework that Apple will be able to implement into technologies similar to Nest. However, at WWDC, Nest wasn't one that was mentioned. Nest is an industry giant in the sector of home automation, with the ability to control temperature among other things. Nest itself uses its own software, built and founded by former Apple engineers Matt Rogers and Tony Fadell. Nest essentially becomes Apple's competition in this sector rather than a partner. It's important to note that Nest was bought by Google in January 2014 for $3.2 billion in cash.
Possibilities with HomeKit
As we can see already with Apple's competitor Nest, home automation has the ability to not only control the thermostat, but to also control lighting and even lock and unlock doors. Control of things like security cameras and the like are also a couple of things that has been proven possible already with home automation technologies.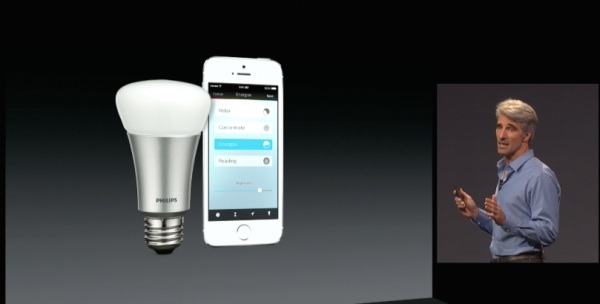 With HomeKit, there are three components of control. You'll have a home or multiple connected homes if you fancy, that all have rooms. In each room, you may have things being controlled known as accessories. Each accessory is able to be uniquely controlled, however with the use of what is called Bridges, you're able to control a group of accessories (like light bulbs). You'll use Siri to control all of these components.
Outside of this, there's the ability to group rooms, just like how you can group accessories. These are called Zones, like the basement zone or the upstairs zone. All actions can be triggered by a day or time, allowing them to be automatically controlled. This is all worked in to make it easy for third party apps and developers to take hold of their place in the HomeKit ecosystem. This means this can only be possible through the work of developer brains that Apple, as seen with Swift for example, is investing so much into after WWDC 2014.
HomeKit Developers
So far at WWDC 2014, Apple announced that the following third-party companies are on the list for Apple to create solutions, from a device to something as small as a compatible light bulb:
August – Smart Door Locks
Broadcom – Wired and Wireless Semiconductor Solutions
Chamberlain – All things garages
Cree – All things lighting
Haier – Appliances and Air Conditioning
Honeywell – Possible WIFI Thermostat
iDevices – Bluetooth Solutions
iHome – Audio and Speakers
Kwikset – Locks Manufacturer
Marvell – Semiconductors Company
Netatmo – Smart Thermostats
Philips – Diversified Technologies
Schlage – Locks and deadbolts
Skybell – WIFI Doorbell and Camera
Sylvania – Lights
Texas Instrument – Diversified Technologies
Withings – Wearable Technologies
Apple isn't exactly clear on when HomeKit will get to the levels that they hope it will be at. With iOS 8 coming out this Fall, we hope to continue to hear news on the development of HomeKit as a platform and the partnerships Apple continues to confirm. The more partnerships Apple brings in, the more places we can possibly see HomeKit as a platform in. Let us know in the comments below on your thoughts about HomeKit.
Disclosure: We might earn commission from qualifying purchases. The commission help keep the rest of my content free, so thank you!