If you have been waiting for Apple's digital assistant to come to your Mac computers, this is a good chance your wish is coming true. The tech giant has applied for a patent to bring Siri to Macs.
The timeline for the plan remains vague, but it appears Apple is planning not only to port Siri to Mac, it is also introducing a redesigned personal assistant that is different from what we already see on iPhones and iPads. That means the Mac Siri will complement the higher capabilities of the OS X to maximize the potential of both technologies and help users multi-task on a higher level.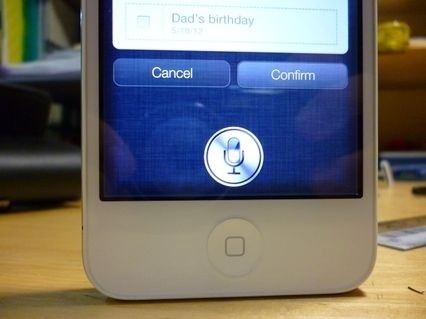 There are various methods to run Siri on desktops and laptops and interact with the virtual assistant. The patent indicates that users could make queries using their natural language, perform touch controls and command Siri from anywhere in the OS X and the virtual assistant will work to create responses by communicating with Apple's servers.
Based on the patent application, a Mac user can have Siri identify what he wants to do by just hovering the mouse pointer over a file or folder and Siri for Mac will use graphical context to predict potential course of actions that the user might perform. On command, Siri could delete the file, copy it to another folder, print the documents, and a lot more.
When handling emails, users could assign a certain message with a specific label or perform any other command to organize emails and make changes to the setting.
And speaking of higher level multi-tasking, Apple's patent application hints that Siri may serve as a third-hand on desktops and laptops. That means if you are working on a project with the keyboard, mouse or a track pad all in use, Siri can work in the background to perform other tasks necessary to expedite your job. For example, if you are writing a draft on WordPress and would like to insert a photo into your blog entry, Siri can search for the appropriate image from the Web or through your stock photos.
If this patent pulls through, it would indeed transform the way people do multi-tasking. It will help you bring the bear on a certain task while letting Siri do other supplementary works to spare you the hassle of toggling between a myriad of screens and windows.
Although it took Apple so long to finally conceive this updates to Siri – the virtual assistant was launched in 2011 – this is a welcome development for users of Apple products.
Disclosure: We might earn commission from qualifying purchases. The commission help keep the rest of my content free, so thank you!