If you are about to have a baby, you probably need to buy a lot of accessories and a baby monitor should be in your consideration. However, there are many incidents recently showing that baby monitors are vulnerable to hacking; A hacker could watch your baby and even gain access to your home's network. The ANNKE BM100 baby monitor is not connected to the Internet and therefore, it would be much safer for your child.
Unboxing & Testing
Features & Performance
The ANNKE is extremely easy to set up. The product includes just a camera and a monitor. You can place the camera on a desk or mount it onto the wall of your baby's room, then place the monitor in your room. Just plug them to power outlets and turn the monitor on, then it is ready to use without any further setup. Since it doesn't require Internet connection, you can be confident that hackers can't get access to your home's connection.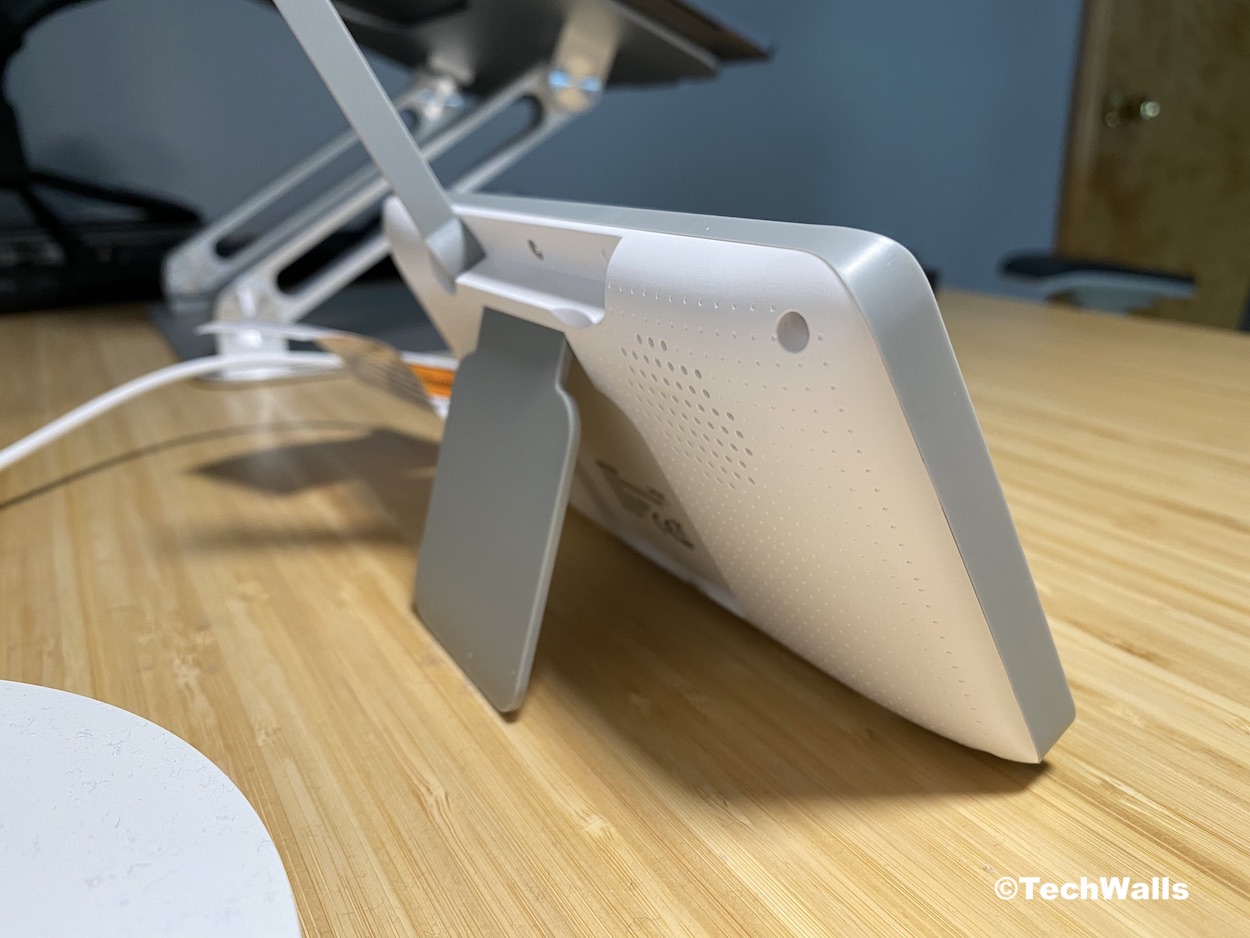 The monitor has an antenna on top and it uses a proprietary 2.4GHz wireless connection to view video from the camera. The maximum distance for the 2 devices is 1,000ft in an open area, so it will have great signal throughout your house. Even when your neighbors use a device operating on the same frequency, it will be difficult to see your video feed.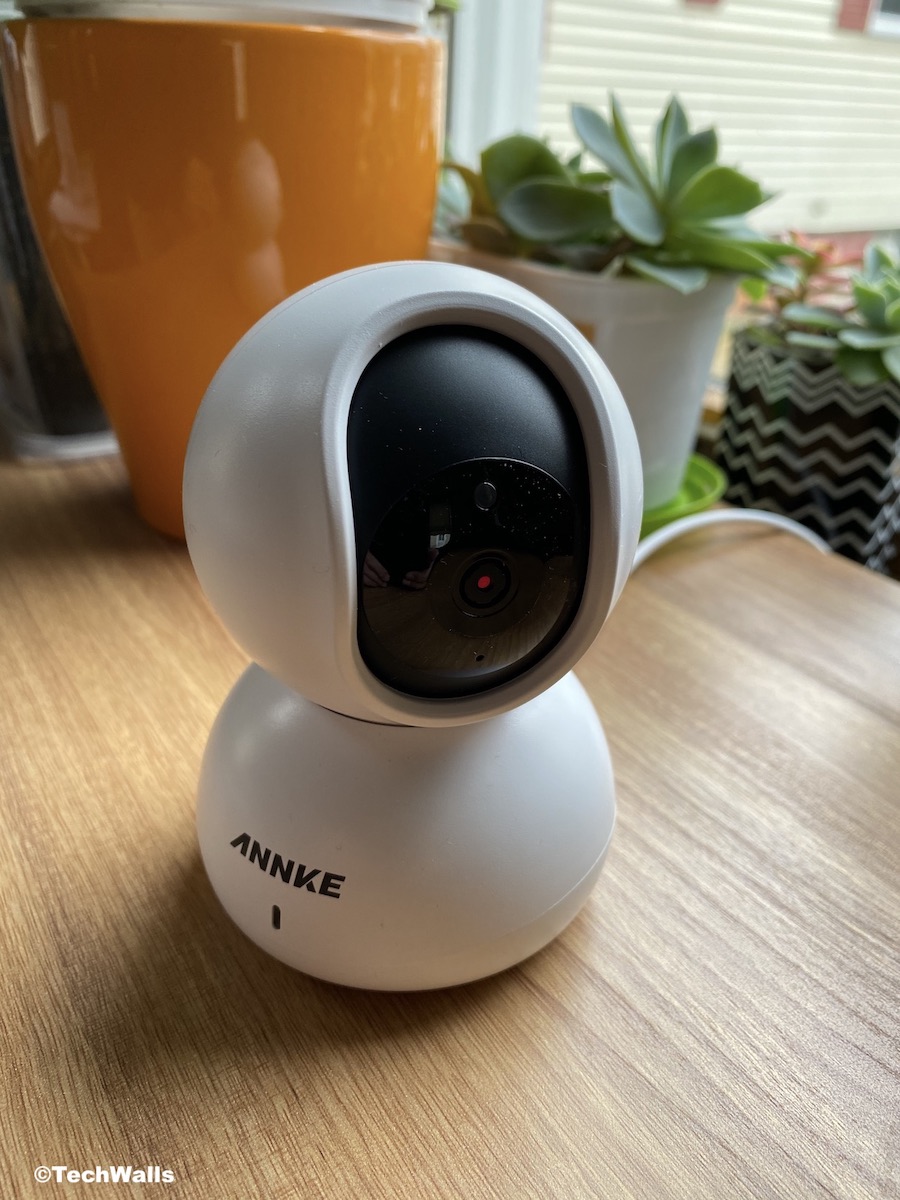 The video quality is quite impressive and I can see everything clearly. In real life, it is actually much clearer than the video I showed above. The camera has a temperature sensor and you can see the real-time temperature on the monitor; This is to ensure that your baby's room is not too hot or too cold.
All control buttons are placed next to the 4.3-inch display. Here you can remotely rotate the camera for up to 350 degrees, tilt it up or down, or zoom in 2x to see more details. You can also play lullabies or hold the microphone button to talk to your baby. The two-way audio is really helpful to calm your child when you can't get to their room immediately.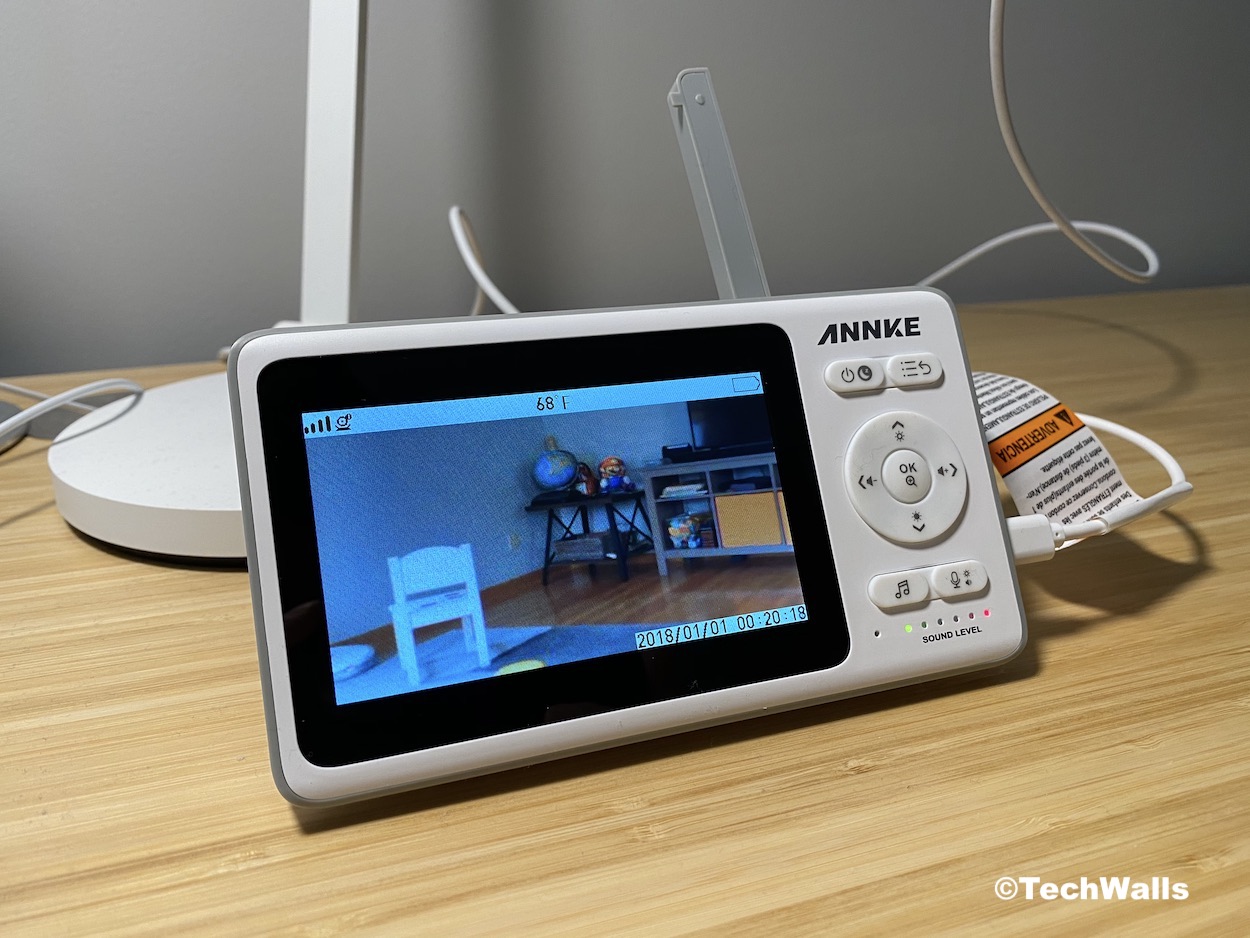 Some other useful features include feeding time alerts which remind you to feed your baby in time, baby crying detection to turn on the screen only when there are noises like baby crying, and IR Night Vision to see clearly in the dark. The monitor has a built-in rechargeable battery, so you can bring it to your pouch and still can watch your baby continuously.
The ANNKE Digital Baby Monitor works flawlessly since I started testing it. It has great build quality and it is much safer than Wi-Fi monitors, so we totally recommend it.
Disclosure: We might earn commission from qualifying purchases. The commission help keep the rest of my content free, so thank you!