While app marketplaces were not a new thing back when the first generation of the iPhone was launched, the concept was made famous by Apple soon after the release of the world's first smartphone. Since then several competitors to the Apple App Store were launched, but it still remains one of the two most significant software marketplaces on mobile.
Google's and Apple's app store have about the same number of apps in them. Google Play has the larger number of apps at the moment, with about 1.43 million titles available to its users, while iOS users have access to about 1.21 million. It sounds like Google is winning this clash, but if we take into account the number of devices running Android (it has an over 80% market share) the number is not that high. With Apple only running on about 14% of all devices of the world, it is surely much better endowed with apps than its competitor.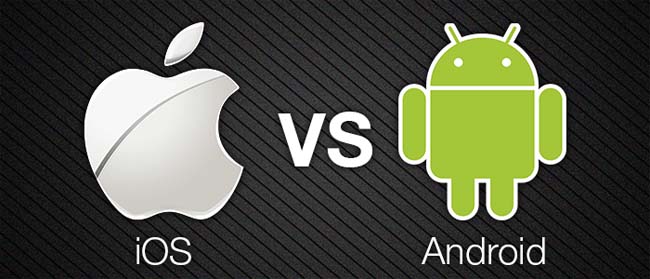 But Google's Play Store is a bit more restrictive, too – especially when it comes to real money gaming apps. Android users willing to play the games have to make do with a browser-based version of the gaming portal instead of a native app, available for iOS users for years. While this is not necessarily a disadvantage for them – the game runs as well in a mobile browser as in case of a native app – it shows Google's interesting stance on mobile gaming. Apple has removed the restriction on real money gaming apps years ago – the apps are available for free download from the Apple App Store even today. While Google has hinted that it might also eliminate such restrictions in the future, I don't expect an official app to show up in the Play Store anytime soon.
Another huge difference between the two App Stores (I'll use this name as it better expresses the nature of the marketplace) is the revenue they generate for the developers listing their apps. According to an article in Business Insider, Apple's App Store has generated about 70% more revenue compared to Google's Play Store for the whole 2014. Apple's app marketplace has exceeded Google's Play Store at the number of downloads as well. Users argue that Apple's much stricter policies are to "blame" for both the higher revenue generation and the higher number of downloads. They accuse Google of being too permissive with uploaders, while Apple has a very strict verification procedure that filters out most of the useless and spammy apps from the marketplace. Besides, Apple is close to becoming a market leader in the US, which is considered one of the most lucrative market for developers.
Disclosure: As an Amazon Associate, I earn from qualifying purchases. The commission help keep the rest of my content free, so thank you!