An essential act that any new iDevice user should do isn't making that first phone call or download Angry Birds. You should look around for your first case that will protect your device from the elements. However, purchasing one that truly is protective and functional can be difficult. If you have an older device, like an iPhone 3GS, this can be a near impossible feat due to the fact that many retailers put more of an emphasis on iPhone 4/4S users. So, which cases are hot this year? Let's take a look at the best cases for iPhone 4/4S, iPhone 3G/3GS and for iPad.
Apple iPhone 4/4S
Miniot iWood Contour 4
The first case that we will talk about is a unique one for its class. Miniot has revolutionized the materials that can be used for making iOS cases by creating their company that uses natural wood species in making original cases. From oak to maple, Miniot has used it in their cases. Well known for their smart covers, Miniot has also dabbled into the iPhone sector of iOS with the new iWood 4 Contour series. Made from recycled wood and natural forests, iWood cases give your iPhone 4/4S a unique flair. Miniot is selling the iWood collection for $191.00, a bit pricey, but definitely worth the splurge.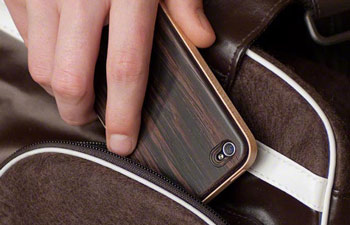 Any iPhone user knows that two things to avoid during your time with your iPhone, especially the mostly glass iPhone 4/4S, is a drop or any form of liquid. Apple seems to have a distain for customers who run into these issues that damage their iPhone device. Looking for any sympathy or a quick swap, not a possibility most of the time. Lifeproof understands this and has created the first case that promises to protect your iPhone from the elements, from water to shock. This is all in a slim and attractive form factor. I can personally vouch that I have tested the LifeProof case, running it through water and letting it suffer a couple of drops, and the iPhone stayed in tact. For $79.00, it offers the protection we expect at that price.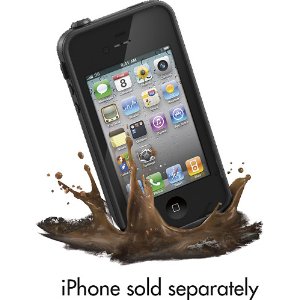 Griffin Protector for iPhone 4/4S
As with all of the cases we have featured on here, we have offered you an attractive, albeit expensive case and an attractive and heavily protective mid-range priced case. The Griffin Protector case is the affordable case that provides a thin and sleek look, without compromising protection. Griffin does this by custom moulding the cases with silicone. While silicone isn't the best material for individuals with tighter pants/jeans, however it ensures protection. Griffin Protector for iPhone has sections for the silence toggle and still covers the volume rocker. Protector protects both iPhone 4 and iPhone 4S, available from Griffin for $19.99.
Apple iPhone 3G/3GS
Mophie Juice Case
The Mophie case collection has always been a favorite from consumers. The case is unique in that it gives your iPhone device a second battery supply, perfect for road and camping trips, where electrical outlets aren't plentiful. Along with a constant battery supply, and even a convenient battery indicator to match, Mophie also offers the type of protection that we expect out of a mobile device. Still want to import some of your favorite songs or apps for the next trip, while still protecting your device, no problem. Mophie still allows access to all ports on your device. With that being said, a second addition to Mophie is the "Pack Boost". Pack Boost allows you to connect a second battery to your iPhone's USB port, allowing you to continue to charge on the go. The Mophie Juice case for iPhone 3G/3GS is available for $79.95, the Pack Boost is available for $34.95.
Otterbox Commuter Series
For anyone looking for a protective iPhone case, Otterbox seems to be the popular choice. The most popular series for iPhone 3G/3GS users seem to be the Commuter series. Along with silicone to cover most of the case, the Commuter series also has plugs that allow for protection of the ports. This means, if your iPhone experiences some interactions with water, it will be protected. The Commuter case series, available in lime green, yellow, blue, white, black, and grey, is available for $34.95. Plus, it comes with plastic screen protector, ensuring protection from scratches.
Incase Metallic Slider Case
Multimedia and entertainment are important parts of an iPhone experience. Incase understands this with the Metallic Slider Case. Lightweight in build, the Metallic Slider case is a hard-shell out the outside and a rubber lining on the inside, all as a way of protecting the iPhone from drops and shock. So what important feature of the Metallic Case distinguishes it as a multimedia case? The case features a stand, allowing you to do everything from catching up on Minecraft to watching the latest viral video on YouTube. The Incase Metallic Slider is available for $34.95.
Apple iPad 2/The New iPad
Miniot Wood Case for iPad 2
As mentioned with the iPhone Minot case, the iPad Miniot case is a stylish cover for your iPad made available in several species of wood. However, one thing that distinguishes the Miniot wood case from just any novelty cover isn't just the protection factor. The Miniot cases for iPad also recreates all of the functions in the cover, allowing you to have your volume and silence keys covers in wood, plus, the sleep/wake button. The Miniot Case for iPad works the same way the Smart Cover does from Apple. When flipped open, the Miniot wood case wakes your device to the slide screen. Just like the Smart Cover, the Miniot case also allows the case to function as a stand. The newest full case for iPad 2 is available fro $249.00. The original Miniot cover, not protecting the rest of the device, for iPad is available for $91.00.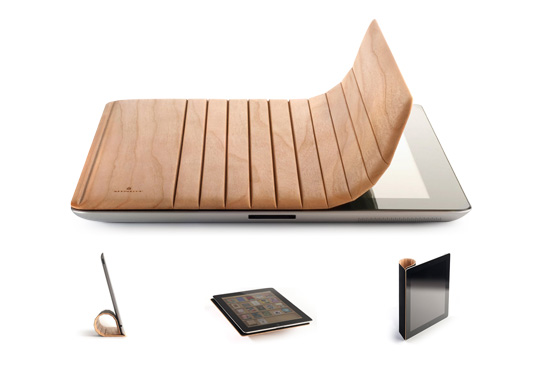 iPad Smart Cover
If you are looking more toward the traditional route for covers, then the iPad Smart Cover from Apple is more down your line. The iPad Smart Cover doubles as the cover that wakes your device when flipped open. Along with protecting your screen, the iPad Smart Cover from Apple also is a stand. The Smart Cover is available in polyurethane and leather. The polyurethane iPad Smart Cover from Apple is available for $39.00. The leather cases are available for $69.00.
Incase DSLR Sling Case
As a photographer, I have seen the value that the iPad has with controlling and organising my photos while on the go. I can use my memory card reader for iPad to import the images into my iPad, allowing them to be edited and organized through iPhoto. Because of this, having a DSLR bag that allows me to have a place for my DSLR, cases, and iPad is essential. Along with your DSLR, lenses, flash, and iPad, you can also fit your iPhone in the case, making it your go to bag when on the go. For ultimate convenience, the Incase DSLR bag also has straps to hold your tripod. For $89.95, the Incase DSLR Sling bag is all you need for those important shoots.
Winning Case of All Time: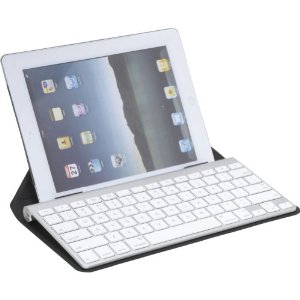 To end this roundup, the winning case out of all devices (iPad and iPhone) is the Origami Workstation from Incase. The Origami case is the winning case for many factors, due to price, compactness, and usefulness. The case has a section for your iPad and for the wireless Apple keyboard. When you aren't working and typing, the Origami Workstation turns into a stand. The aspect that makes the case win the top prize is that the Incase Origami Workstation is available for only $29.95, that's a great price for what it offers. The case is available on the Incase website today
Disclosure: We might earn commission from qualifying purchases. The commission help keep the rest of my content free, so thank you!