Originally, all internet connections had to be made by connecting a phone line to a computer. When broadband became established, cables were still required to connect to the net. The implementation of wireless internet connections then made it possible to connect to the net without the use of cables. Typically, it will involve connecting to the net through radio communication.
The mobility of wireless networking is one of its major advantages. Only one access point is required, and a wireless internet connection can be established from various different locations, whether at home, on a train, or working in an office. Consequently, productivity in an office can be increased through a wireless broadband connection, because of how employees can use their own laptop, for instance, in different areas of a building, and with the same connection.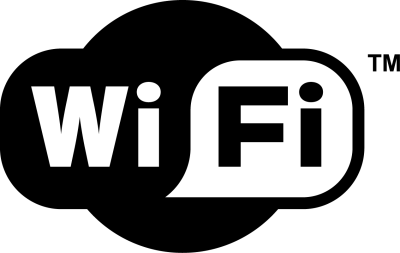 Another advantage of a wireless broadband connection is the lower cost involved in setting it up, compared to a non-wireless connection. Cost is reduced, because no cables are involved, and the wireless internet set up process itself is easier to accomplish.
A wireless connection also makes it more straightforward to connect devices to a computer, through using the likes of Bluetooth enabled technology. Connecting non-wireless compatible devices would still involve connecting each device to a computer by way of a cable.
Similarly to ADSL broadband, wireless broadband can come up against logistical problems, and some countries are more challenging than others when it comes to putting a wireless network in place. One such example is Australia, both because of its size and a large amount of unpopulated areas. A company that does offer wireless internet deals right across Australia are iiNet. They are currently offering wireless broadband plans for both 3G and 4G wireless networks. The company also have 3G deals available that cover virtually all of Australia. While iiNet's 4G broadband coverage can only, at the moment, be utilized in large population areas in Australia, this is due to change shortly.
The special deals and wireless broadband plans involve no set up fees, and customers will also receive a wireless USB modem free. The easy set up instructions are also included, and a connection can then be established in just a few minutes. Extras for customers who sign up to any of the deals are 10 email addresses, a gigabyte of webspace, plus email protection.
There are three different 3G deals available from iiNet, which begin from two gigabytes. The two other plans are for four and eight gigabytes. The peak and off-peak quota for the three plans are one and two gigabytes, and four gigabytes respectively. 3G is, at present, available to all but 3% of Australians. All the plans can be bought for a bundled price, which will involve one of iiNet's phone or broadband deals.
For 4G, iiNet offer four different mobile broadband plans, and these begin from five gigabytes right up to twenty gigabytes. The anytime quotas also range from five gigabytes to twenty gigabytes. There is the option to choose a plan with 4G hardware, which will cover two years, or to opt for the cheaper SIM only option, which involves no contract.
Disclosure: As an Amazon Associate, I earn from qualifying purchases. The commission help keep the rest of my content free, so thank you!