Today is a pretty busy day in the tech world. First off, the new iPad was announced today. Secondly, Apple announced a revamped iLife for iOS applications (iMovie for iPhone, Garage Band for iPhone, and now the new iPhoto for iPhone). Lastly, Apple has released a new Apple TV. We have a lot to cover, however, today we will focus on the new iPad. We will focus on what the name actually is, despite the rumors, what the new iPad will include, and more confirmations on the price and release dates. We have a lot to cover, so let's get started!
Truth About The Name
First, let's clear up some rumors. For the past three months, we have been looking for the name to be iPad 3. However, in retrospect, Apple never continues a name past the second generation, it's just too repetitive for a company like Apple. Look to the iPhone for example, the iPhone began with just "iPhone". Then, there was the iPhone 3G, iPhone 3GS. The third generation dropped the three and is now the iPhone 4. The iPad is following suit. Instead of rumors of the name being "The New iPad", the new iPad is actually simply called "iPad". Some websites mistakenly think it's "The New iPad" based on the press release and new media shots, however, this is just to show that the iPad is actually new, not that it's actually called "The New iPad".
Storage, Price, and Release Date
The event also confirmed more on storage options, prices and when it will be released. iPad will be released with the option of 16 GB, 32 GB, and 64 GB. They will be priced at $499, $599, and $699 for WIFI and $629, $729, and $829 for WIFI+4G respectively. Apple is accepting pre-orders today on their website. The device will also be available in stores on March 16th. Availability will be in the United States, Canada, United Kingdom, France, Germany, Switzerland, Japan, Hong Kong, Singapore, and Australia. Other locations will see  iPad hit their Apple stores by March 23rd.
Update: The iPad 2 is still available for 16 GB only, for $399. The iPad 2 will only be available with WIFI.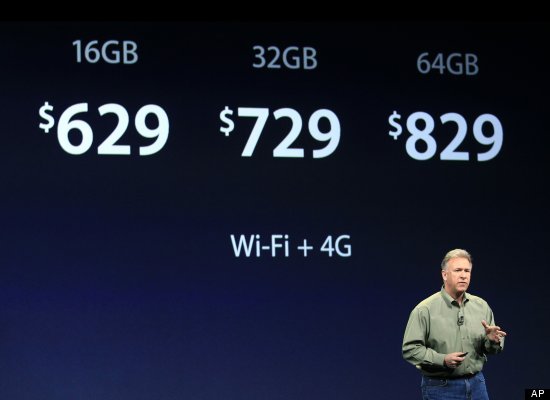 Now With LTE!
One possibility that we sort of didn't believe or at least have much information on before was LTE compatible iPad. Now, the event confirmed that iPad WIFI + 4G models will have Verizon and AT&T LTE capabilities. Personal Hotspot will be available and if your non-US carrier has LTE support, your iPad will support it as well. This is the case with many Canadian providers. So if you're in Canada, you aren't left out.
Some New Features
One aspect of iPad that we suspected from the invitations sent out, was that the iPad's screen looked amazing. Now, we know tho is due to iPad's new Retina display, the same display found with the iPhone 4 and iPhone 4S. However, the screen size is the same. iPad also comes with the new Apple A5X chip, resulting in amazingly incredible speeds for the device's performance. This is the predecessor of the A5 chip. We should also remember that with the Retina screen, many applications will have to begin Retina support so that it won't look as terrible on iPad, even if the same application looked magnificent on the iPad 2 or the original iPad. Apple began Retina support with the new iPhoto, GarageBand, and iMovie applications. iPad now comes with a new and improved camera. The rear camera is five megapixels and 1080p video support. iPad now comes with a 10 hour battery and is a bit heavier, but not something that will affect performance.
iPad Now With Voice Dictation
iPad may not come with Siri, but it does have Voice Dictation. If you aren't familiar, this allows you to type the text you speak to your device. This is the closest we may get to Siri at the moment for iPad. It seems like a far stretch that a hack can even use the voice dictation feature to created a hack-Siri app. However, with voice dictation, we can certainly see Siri for iPad in the future. For now, my money is on Siri for iPod Touch to become available soon. Unlike the iPhone, where we can just say "Oh, it'll be in there next year", iPod Touches don't update as frequently. If Apple wants it in, they'll have Siri in this time around. I can expect Siri to be available either in an update or with iPad 4? Voice Dictation has Japanese, English (US, British, and Australian), French, and German support.
A Little About iLife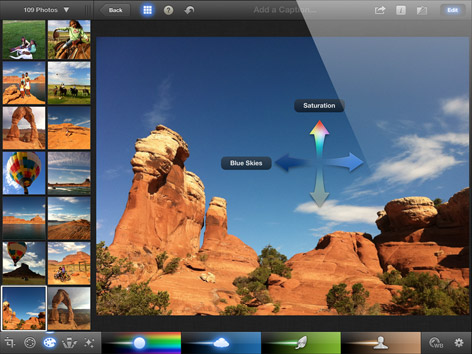 While not directly affecting the news on iPad. Apple has revamped their iLife for iOS applications. First and most importantly, Apple has finally released iPhoto for iOS. This has been an application I have been dreaming of for a while now, I am glad Apple has incorporated it in. iPhoto for iOS has editing features and the ability to share your edited photos on social networking websites. You won't expect to miss very much between the Mac and iOS versions, both have the same or similar great features, with the iOS version having more, including Tilt-shift support, something that the desktop version doesn't exactly have yet. You can also geotag your photos and, something really cool, view the weather for that day in time at the location it was taken. Great for sparking up old memories. Along with iPhoto, GarageBand received a nice update, with iCloud support and a couple of other nice features that we will go over more int he coming days. One of the coolest features shown off was Jam, allowing you to "jam" it up with three other GarageBand for iOS users.
Disclosure: We might earn commission from qualifying purchases. The commission help keep the rest of my content free, so thank you!