It's about that time again. When children, high schoolers, and college students are putting down the books for a summer holiday, the Apple followers among us know this is the time when we must look forward to a new iPhone or iOS addition. The focus, right off the bat, for this year as we see it is on the hardware. Apple has sort of hit its rut for this year in terms of software, looking more toward a design overhaul instead of a features basket. However, this year still won't disappoint. Here's our outlook for iPhone season 2012.
When will it become available?
As of now, we are looking forward to an announcement of around this month. WWDC is coming up on June 11th, which is the time we expect an announcement. WWDC, if you don't know, is the Worldwide Developers Conference. This is the time, if any, that is best for releasing information for a new device. We can also expect the announcement of iOS 6 to be around this time as well. As for a release date, we are a bit unsure. A summer release date may seem like the obvious time for anyone who isn't familiar with Apple. However, if you were familiar with Apple's current activity, you'd know that fall seems more like the likely time. Around September or October is the time because the fall Verizon iPhone release complicated Apple's traditional June release time. iOS 6 would almost certainly be released before iPhone 5. However, there can be a situation when the iPhone becomes available before the iOS, with iOS 6 being shipped on iPhone 5 and released to the general public a bit later. We will have to wait until June 11th for a definite release date.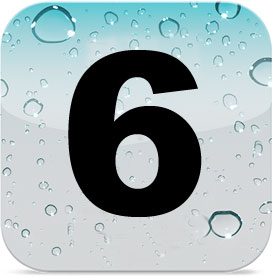 What will it look like?
Again, with anything with Apple, it's all about speculation. At the moment, we have a feeling that the design will be later in the sense of a bigger screen. However, we all know that Apple loves things to be thin. So a thin iPhone 5 will be certain. I have heard a ton of news about a new charging/USB connector, it could be possible but I personally don't want this to happen. Apple currently has the USB issue a bit complicated, and as we know, Apple doesn't like things complicating. So the possibility of a new USB pin connector is definitely possible to fit a thinner design, but I hope Apple wouldn't go through with this. All in all, a dramatic, catastrophic design change seems just too unlikely. The current Apple design seems to be something fitting the iPhone brand. While I have a feeling they will be changing the back glass, a total change is unlikely. Though, I call the back out for a change due to how it's very prone to damage. A metal, stainless steel, or possibly a gorilla glass improvement is likely, though more for Apple's underline.
All About the Apps
Apps, apps, apps, Apple isn't focusing just on hardware this time around, the new announcements will focus a lot on iOS 6 as well. For iOS 6, the big news will be about design and maps. iOS 6 will feature a new design for the applications already on board, including iTunes, iBookstore, and the App Store. The design changes will be done as a way of making the purchasing process easier and more social. On the social front, iOS 6 is expected to include a new implementation of Facebook, like how it currently is for Twitter. Outside of this, Apple will get rid of Google's backdoor support of Maps on iPhone. Apple will create their very own mapping system to include 3D mapping as well. Google has announced on their June 6th event that they also will include 3D mapping to their services. Is it a sign that Google feel threatened by Apple? We'll leave that up to you to judge.
What we want to see?
There are many things I want to hear from WWDC this year. First off, I want to make sure that HD multimedia continues to be the focus. I want to hear that iPhones still allow for HD recording and that the front facing camera also receives an improvement. One big thing on my wish list is for Siri to have better sharing features*. The ability to update your Twitter and now Facebook status through Siri is a big thing on my wish list. A prepaid iPhone model is still a rumored possibility, with Cricket Wireless possibly taking the fort as the first official prepaid iPhone provider. A cheaper iPhone model has always been a wish, and while I don't see much information showing anything for or against such an event, I'm keeping close call. Of course, the iPhone 4S would drop to $99 (something that is still unimaginable to mention at the moment because it's still a hot item). The iPhone 4 would, in the evolution of things, become free (or at least $49.99) and the iPhone 3GS would become unavailable. Saying this makes me feel like I'm still in the dark ages with my three-year-old iPhone 3GS. I'm guessing it's time to finally upgrade!
*Just received an email update that there could be Siri for iPad? Seems necessary and plausible.
Disclosure: We might earn commission from qualifying purchases. The commission help keep the rest of my content free, so thank you!