Almost all air purifiers I've tested use a HEPA filter to trap fine particles. They have great performance but the cost adds up over time as we need to replace the filter every few months. The Airdog X5 stands of of the crowd with a TPA filter; What is it and is it better than HEPA filter? Let's find out in the review.
Disclosure: We received the air purifier in exchange for the review. We tested it thoroughly to make sure the review is honest and unbiased.
Unboxing & Testing Video
Features & Performance
The Airdog X5 requires minimal setup. Once removing the packaging, basically you'll just need to insert the filter, plug it in, and power it on to start cleaning the air in your room. It has the same working mechanism as other air purifiers on the market; The air is sucked into air inlets located on 2 sides and on the back, passed through filters and finally clean air shoots upwards from the top.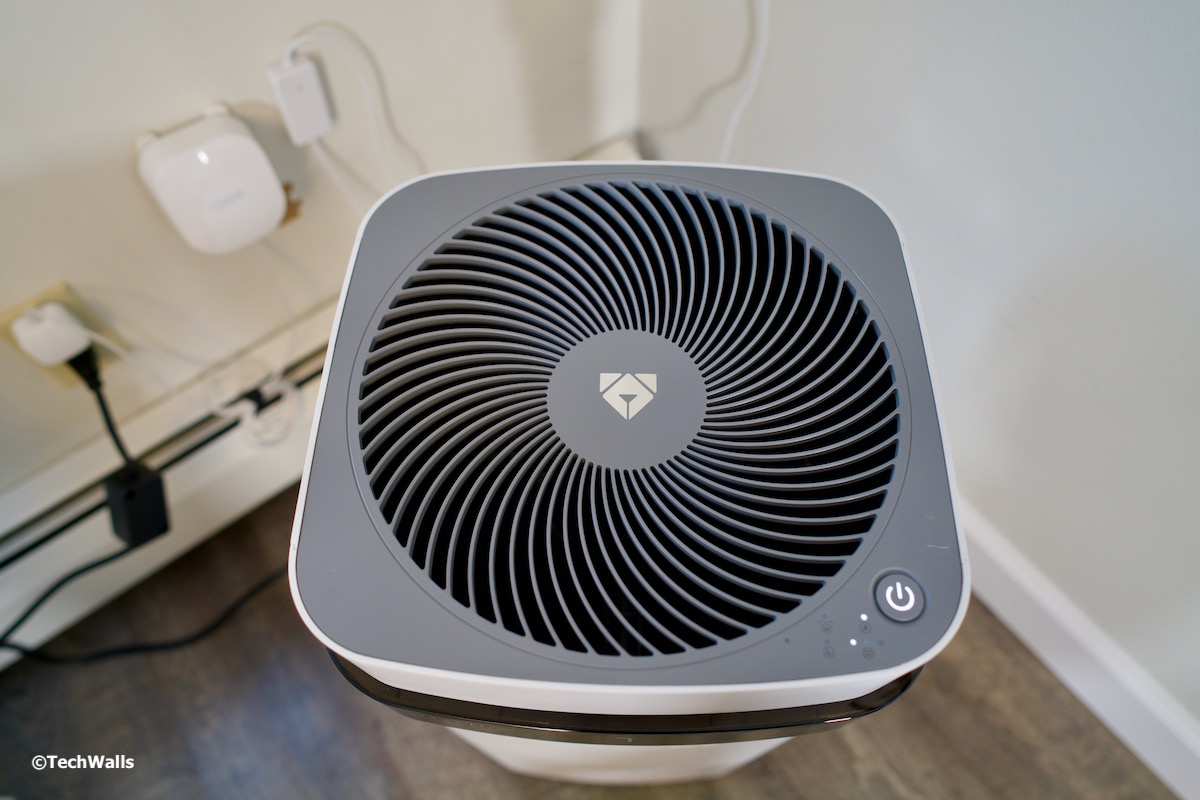 The X5 is fairly bulky as it is designed to clean large rooms up to 900 square feet (84 square meters) 2 times per hour with the CADR of 200 CFM. It has built-in handles on the side, so I can still carry it between rooms easily. The exterior is made of white plastic but it is very well built and features a modern design. There is only one button on top of the machine. You can press it to power on/off and switch among cleaning modes. I prefer setting it at Automatic mode because the Airdog X5 is equipped with a built-in air quality sensor that measures the levels of pollutants in the air and adjusts the fan speed accordingly. On the front, there is a screen showing current AQI (Air Quality Index) number and an indicator LED light. If the light is green, you don't have anything to worry and the fan will run at slower speed.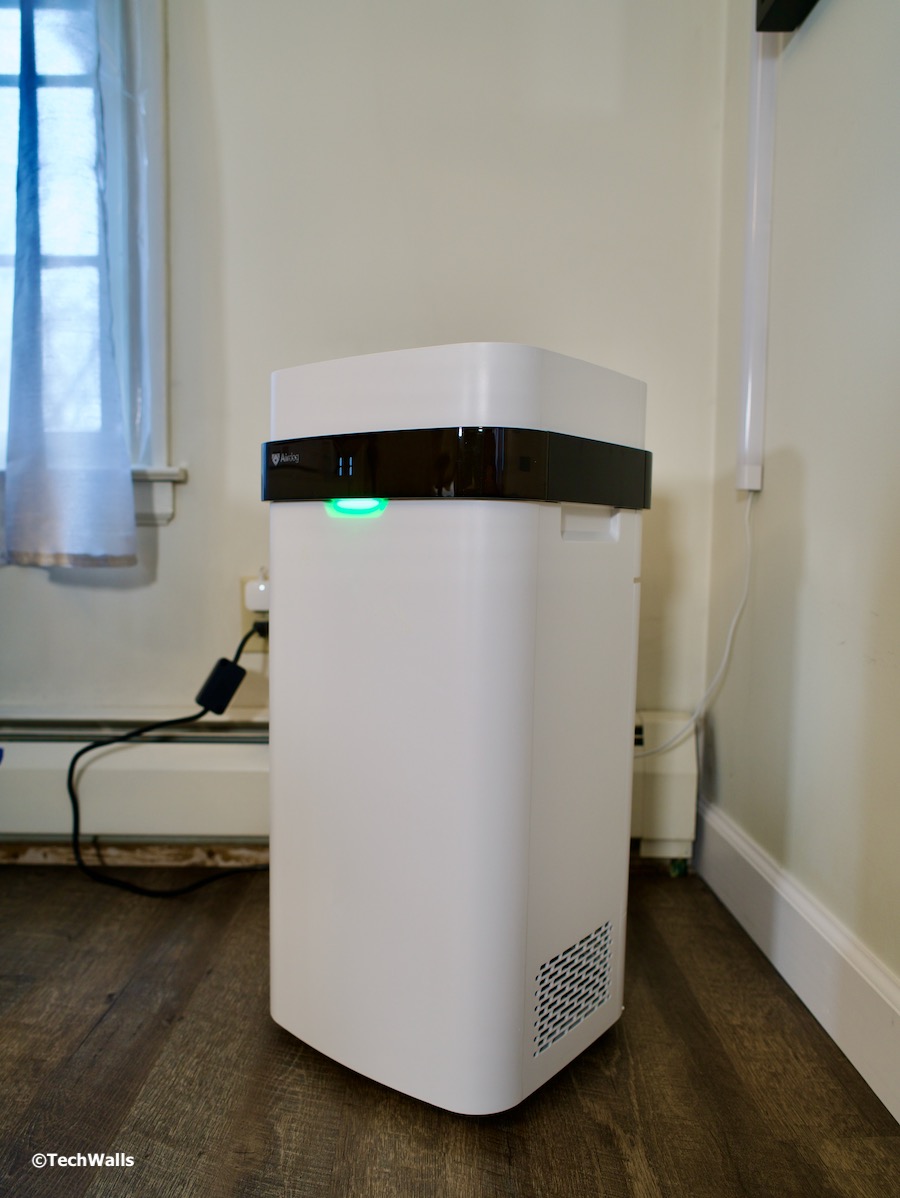 This is a powerful air purifier that uses advanced technology to clean the air in your home or office. It uses a multi-stage filtration system to remove pollutants and improve the overall air quality in your space. One of the key features of the Airdog X5 is a TPA (Two-Pole Active) filter that is designed to capture very small particles, down to 0.0146 microns while HEPA filters can just trap 0.3-micron particles. This high-efficiency filter is able to capture 99.9% of particles at this smaller size, which can help to remove a wide range of pollutants including dust, pet dander, and other allergens. Moreover, it does not only trap but also destroy functions of harmful particles using high-pressure ion field. There was an unpleasant odor when I first used the machine but it went away after about a week. Besides, there is a catalytic filter on top to remove odors and limit ozone emission that could cause lung and throat irritation. This filter might get clogged up with dust over time and you should replace it after 1-2 years; A replacement costs $49.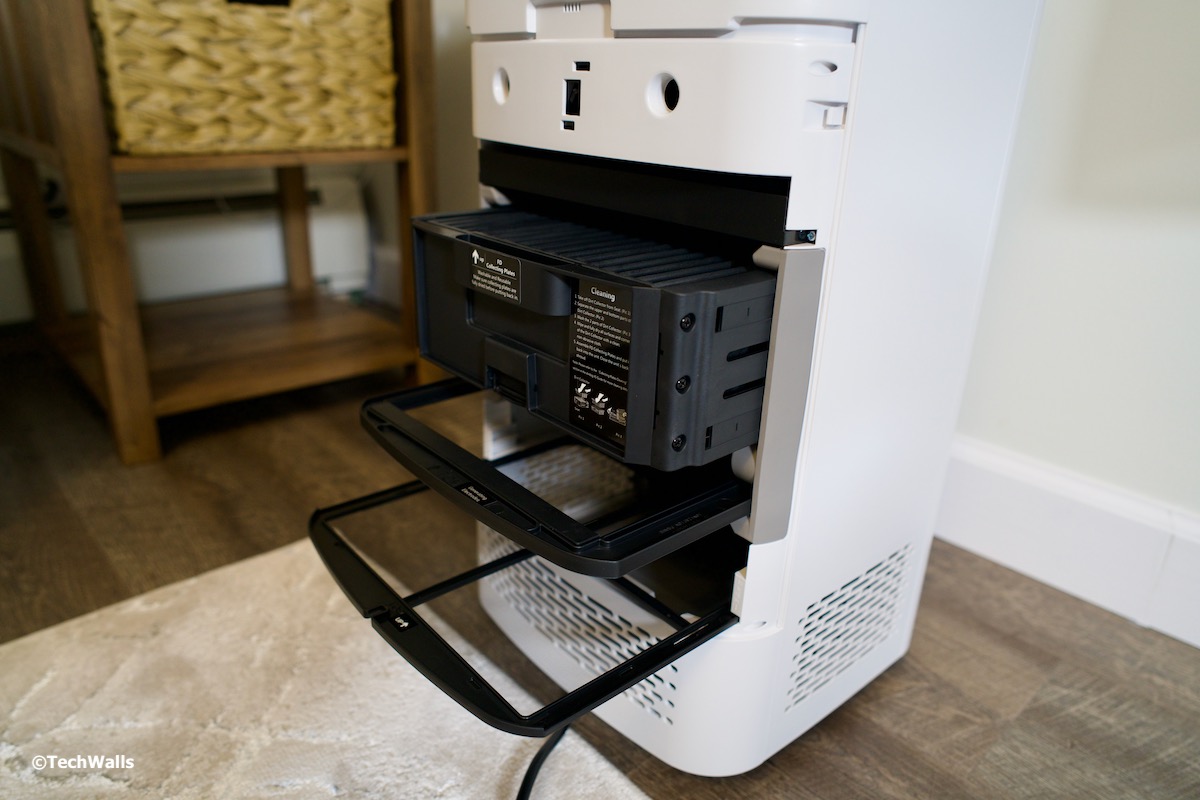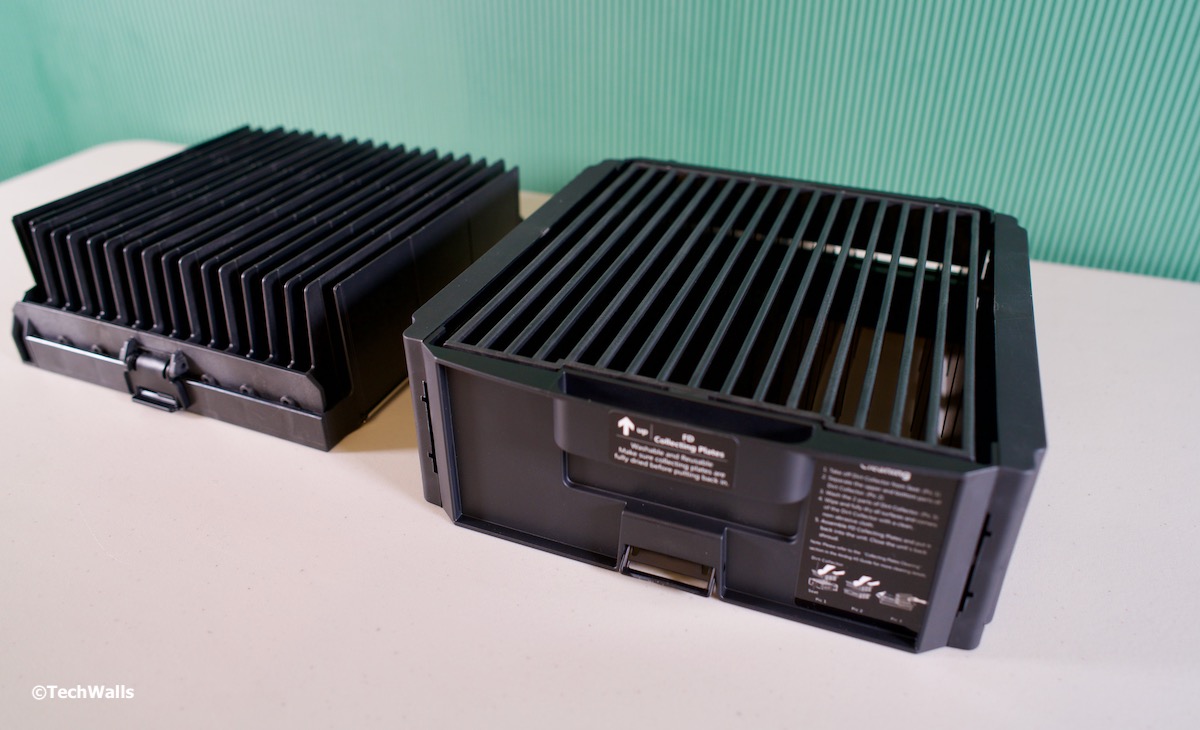 Unlike HEPA filter, the TPA filter is made of graphene, so you don't have to replace it at all. After a month or two, you can remove the filter from the back and just wash it with water. This is a huge advantage as the X5 becomes an one-time investment and you won't have to spend more on replacement filters. Last year I used a Dyson air purifier and it often costs me about $100 per year for the filters.
The only problem I had with the Airdog is that I couldn't set up its app on my iPhone. I tried multiple times with both methods the app offers but it failed every time. Fortunately, the device comes with a remote control that offers all functions found in the app, so I am not missing any feature here.
I use the Airdog in my living room that is connected to my open kitchen. Since it is winter, all the windows and doors are tightly closed and sealed. Every time I cook or someone smokes in the house, the dirt sensor immediately detects the odor and boost the fan speed to clean the air. The filters do a great job and they manage to get rid of the odors after 1-2 hours. When I don't use the air purifier, the odors will linger for a day in my house. I can't comment on its capability to remove fine particles because it requires scientific research.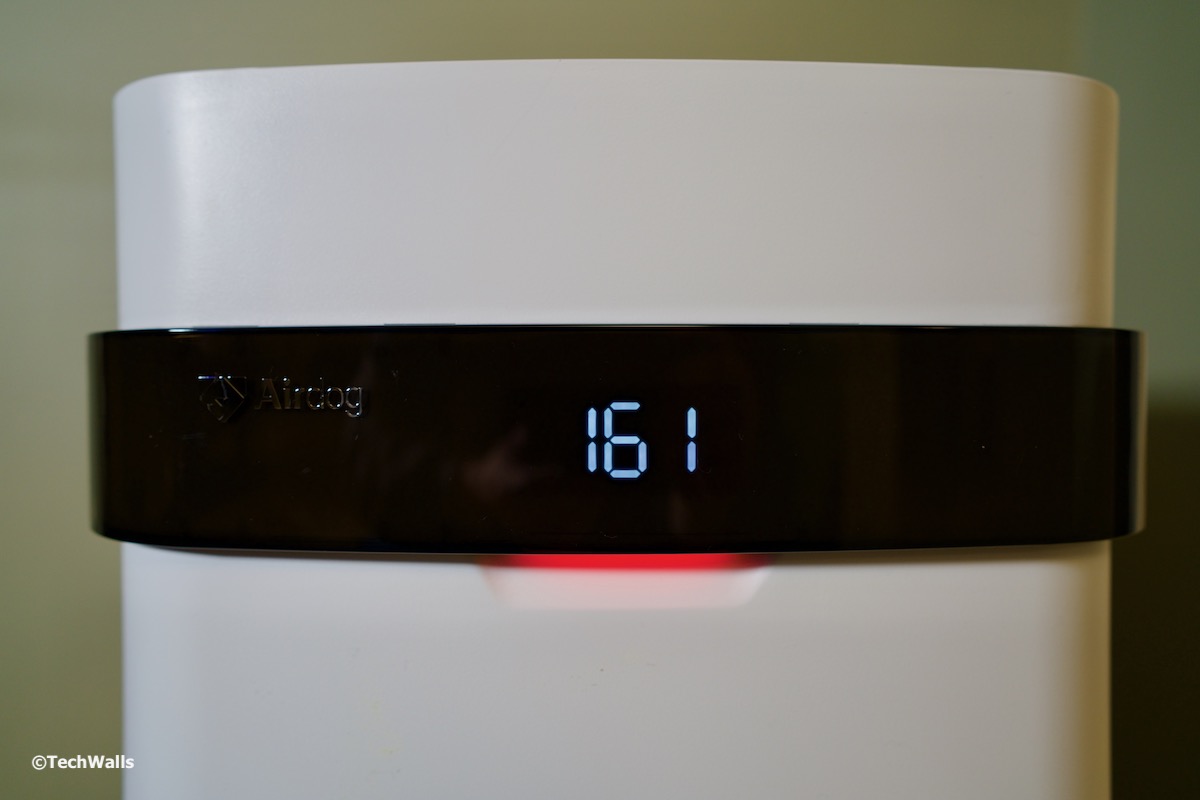 Is It Worth The Price?
Overall, the Airdog X5 is a top-of-the-line air purifier that can help to improve the air quality in your home or office. Its advanced filtration system and innovative technology make it an effective choice for anyone looking to breathe cleaner, fresher air. The product almost doesn't require filter replacement and can save us a lot of money in the long run. Therefore, I think it is totally worth the price tag of around $600.
Disclosure: We might earn commission from qualifying purchases. The commission help keep the rest of my content free, so thank you!