This is a Sponsored post written by me on behalf of AeroLife™ for SocialSpark. All opinions are 100% mine.
I was very interested in AeroLife Energy, the new air-based nutrition system invented by Harvard professor, David Edwards.
The system is advertised to deliver powdered blends of vitamins and supplements to consumers. It is so different to coffee or energy drinks because we will just need to insert the aeropod to the reuseable mouthpiece, pull it open and then draw powder into your mouth and swallow. It is very easy to use and will save you a lot of time compared to making coffee or buying energy drinks.
There are a variety of Aerolife products to provide health, performance and culinary benefits. I've tried some products like Energy watermelon, Immunity, Sport, Sleep and Travel. You can use any of them depending on your need in each day. For instance, Aerolife Energy is a powdered blend of 100mg of caffeine, so if you use one product, you will be able to get rid of a large cup of coffee everyday. Moreover, it comes with B vitamins to strengthen your mental focus, there is also no calories, no sugars, no liquids. The Aerolife Sleep is a blend of melatonin, 5HTP and magnesium citrate to help you fall asleep faster and wake up refreshed. Another product is Aerolife Immunity which is a smart immunity delivering blend of Zinc, Vitamin C and Vitamin D to support your immune system. The Aerolife Coffee is the delicious premium Colombian coffee with no liquids, no sugars and no calories. If you are playing sports, Aerolife Sport is your choice as it is the blend of caffein (50mg) and electrolytes to provide you energy and recharge anytime. And the last product is Aerolife Travel, this is the travel-ready pack including a reusable mouthpiece and three Aeropods of Immunity, sleep aid and energy boost. Take a look at the video ad below:
The new nutrition system really has a lot of advantages over traditional formats like pills, sprays or beverages. It is simple and quick to use, you can use it at anytime, anyplace, it is very portable, there is no calories, no sugars and no liquids, and you can take as much or as little as you want.
I really like this product because I play sports almost everyday and I now can use the tiny system instead of other kinds of energy drinks. Each of the product delivers about 4 draws, so I can adjust the amount depending on my needs. And as there is no calories and no sugars, I am feeling much healthier.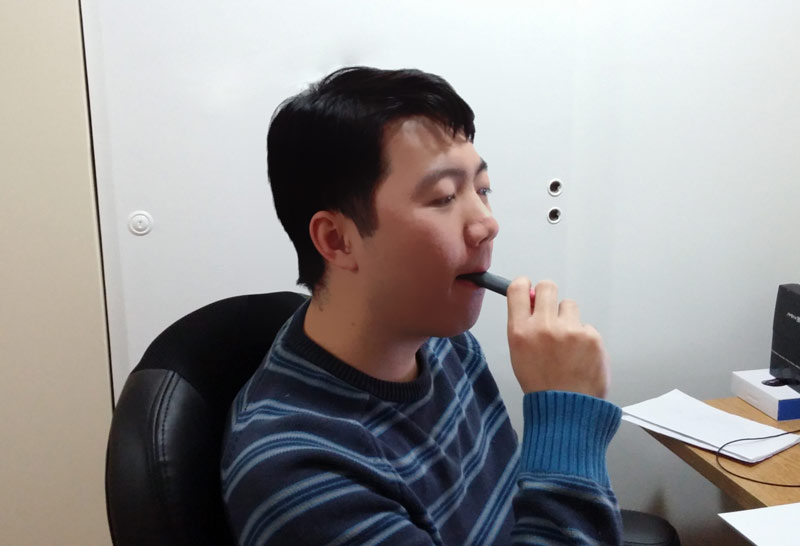 As Aerolife is a new product, many people will be doubtful if this is safe and is effective like advertised. Me too and Aerolife answered that their products complies with all FDA dietary supplement regulations and they deliver a safe amount of caffeine and B vitamins for ingestion. If you are worried that the powder could go into your lung, the answer is no because the powder are made from large-sized particles, so after it is swallowed, it will be ingested in digestive tract.
A single unit of Aerolife will cost $2.99, but now you can give it a try for free. So act fast and Start your free trial now.
Disclosure: As an Amazon Associate, I earn from qualifying purchases. The commission help keep the rest of my content free, so thank you!