Are you tired of being tied to your computer? Do you feel helpless when you want to share a movie or a photograph with your friend but you cannot because you are not logged in from your home computer? If such situations occur quite often with you then Dropbox is the perfect solution to your problem.
Dropbox is a web-based service, which enables a user to store files of any kind. As it is web-based, you can access your files from any computer. The information that you have stored is available to you from anywhere.
Dropbox offers both free and paid services. A free user gets storage space up to 2 GB. If you need more space then you can get storage space up to 100 GB by paying a fee.
Listed below are a few ways of getting more benefits from Dropbox:
1. See all the IP addresses
Your Dropbox keeps track of all the IP addresses through which you access your account. Click on my computers tab in your Dropbox account and you will get a list of previously and currently used IP addresses. You can rename or unlink these addresses as per your preferences.
2. Use Droptunes and listen to music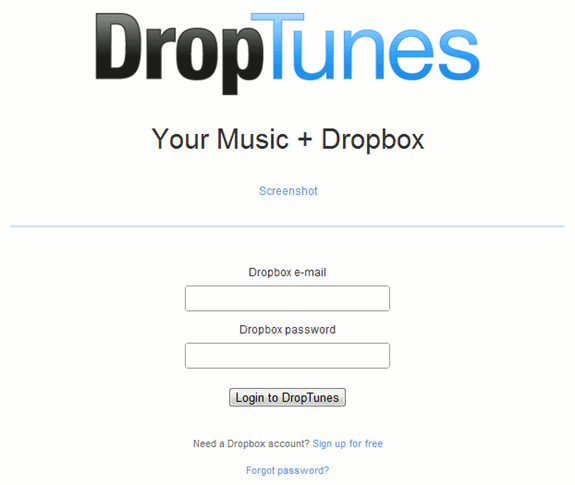 Dropbox is equipped with a music player that lets you stream music tracks. On the other hand, if you wish to listen to a playlist of your favorite tracks or a music album then you should use Droptunes.
Pay a visit to Droptunes website. Since you already have a Dropbox account, you can enter Droptunes by typing the same email and password that you use for logging on to your Dropbox. After logging in at Droptunes, you will see all your folders that are present in your Dropbox account. Choose the folder that contains your songs. The list of songs will appear on your screen. Just select Play and Droptunes will play all your songs one by one.
3. Shortcut keys
Your Dropbox account can be managed better and more easily by using shortcut keys on your keyboard. Just follow the below instructions and you will be able to get shortcut keys for your Dropbox account:
– Go to Accounts from the browser page of your Dropbox account
– Click the Accounts Settings option.
– Select the check the box available for enabling keyword shortcuts.
That is all.
4. Use Cloud Save to save any information
Cloud Save is a Google Chrome extension, which lets you save images and web pages on a web-based service. Cloud Save supports Dropbox. Hence, after downloading the former, you can save whatever you want directly in your Dropbox account. Select anything you want to save on a web page and press right-click. Cloud Save will appear as an option. Select it for saving the information in your Dropbox account.
Dropbox is a dynamic concept. Have a Dropbox account and enjoy access to everything that is virtually yours.
Disclosure: We might earn commission from qualifying purchases. The commission help keep the rest of my content free, so thank you!