While advertisements never fall short in number on Facebook's home page, its focus on the mobile platform, where most users have shifted to, has been easy-going since the social network's core app was launched. It looks like we are going to see ads mushrooming on our mobile devices soon.
The largest social network is looking to introduce a mobile ads network with the intention of helping marketers target ads using the large volumes of data, such as name and age, which users have voluntarily submitted to Facebook when signed up for the service. These bits of information will provide insights for advertisers on what kind of mobile ads to place on apps and other services.
It is quite late for Facebook to monetize its core app, which never lacks for numerous bugs by the way, but the ad network, if it succeeds, will surely raise Facebook's revenue from mobile as it will then acquire a renewed brand as a hub for advertisers and developers.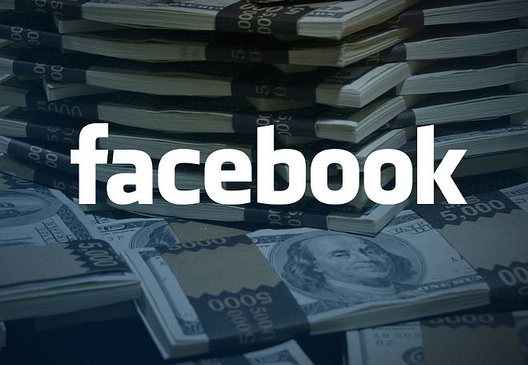 According to market research firm Super Monitoring, 56 percent of the world's population already have smartphones and 50 percent of those users access the Internet through mobile devices. Facebook's mobile advertising was responsible for the 53 percent portion of its revenue in the fourth quarter of 2013. Facebook also trailed Google's mobile-advertising market in 2013, 18 percent to 53 percent, according to the latest analysis by eMarketer.
Read also: Facebook Video ads coming to your News Feed
It is not impossible to eclipse that if Facebook builds its own ad network for mobile phones, though it is an ambitious plan that requires huge resources and ample of time for the company to snatch the lead spot in the market.
The social media giant intends for the mobile ad network to establish a foothold in the fast rising digital ad sector, and zeroing in on mobile devices is a great first step to achieve that since it is through this environment that more and more users are accessing the Web.
Facebook is allegedly slated to unveil the mobile ad network at its F8 conference at the end of April and the network will be initially launched with a few ad partners, with room for expansion going forward.
But some advertisers may not want to adopt Facebook's style of ads on smaller screens and the network will be designed to cater to various requirements to offer different ad campaigns. One advantage that Facebook is enjoying at the moment, and which places the company in an ideal position, is that vast data sets of user information which tell  what customers might and might not want.
Disclosure: As an Amazon Associate, I earn from qualifying purchases. The commission help keep the rest of my content free, so thank you!