Being a blogger, have you ever asked yourself that whether your content is able to attract the attention of a large amount of loyal readers?
You may have been giving ideas, enhancing their knowledge by giving correct practical advices, sharing your experience and inspiring them but you may still fall short of gathering large number of crowd for your posts. So, I targeted this headline and listed 5 very simple ways to make your posts attractive and long lasting.
Tip 1: Give your Opinion Confidently
In today's networld, many unnamed blogs even provides information's on various topics. But very few of them are actually implemented. So first thing you need to be sure that are the readers of your blog are confident enough to implement your tips after reading the corresponding article? If not, then I would suggest one easy tip- Simply replace the phrases like 'try this out' or 'it may be done' with 'DO IT' and if you 'do it' it will make wonders. Try to imbibe confidence within your writers so that they believe your words and enjoy reading your blog.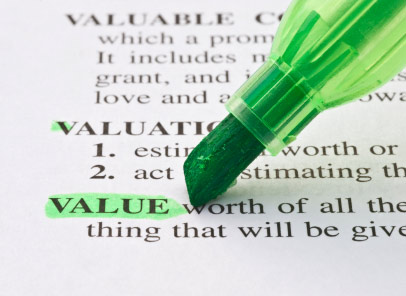 Tip 2: Give Link to productive resources
Always remember, relevant links gives added value to your posts. For example, if you are giving a review of a particular smartphone, then you would love to link the official review video of that smartphone with your post so that your readers get a more elaborated and exhaustive review of that.
You should also give relevant links to other posts of your blog. It helps a lot in developing your SEO and decreasing your bounce rate. You should also link the posts from fellow blogger's blogs to build a network that will also show off your strong relationship with them.
Tip 3: Change format for Better Readability
Always keep it in mind to use numberings, subheadings, bold and quote blocking in your article to make it easy for the reader to understand. Try to avoid long posts and repetition as it bores the readers after a certain point of time. Give distinct subheadings so that the reader can find out its area of interest without reading the whole.
Tip 4: Make it Practical
Whenever you are explicating a concept, always give examples. For example, (like this!) if you are giving suggestions to your readers on how to write appealing headlines for their landing page, then always include some examples of real headlines.
Your example can come in any form- photos, videos, screenshots and case studies. You should make them specific and elaborative enough to make your readers understand.
Tip 5: Guide your readers till the End
This is the most important part of anyone's blogging career- To guide your readers all throughout the path, till the end. It is your job to inspire them with your innovative ideas and advices. And then encourage your readers to benefit you by joining your mailing list for more help and advices. You should also ask them to continuously poke you with their problems and suggestions. After all that only will develop your skills and eventually you will evolve as a much better blogger.
Disclosure: As an Amazon Associate, I earn from qualifying purchases. The commission help keep the rest of my content free, so thank you!