Without a doubt, Google Analytics is the most popular web analytics tool in use today. It's free, easy to set up, and fairly simple to use, so independent bloggers and the owners of small sites use it, and it's powerful enough that many large websites don't feel the need to pay for other packages. Millions of individuals and companies rely on GA figures to track the progress of their websites. They make business decisions based on what Google Analytics tells them.
Webmasters can track visitor numbers, popular and unpopular pages, time spent on site or on a particular page, returning visitors, traffic sources, and much, much more. However, it would be a mistake to assume that the numbers GA provides are perfectly accurate. Every professional web analyst knows that they just aren't. They can't be, for a number of reasons.
First and foremost, Google Analytics (and many other web analytics packages) relies on Javascript tags to track visitors. It's estimated that somewhere around 10% of today's internet users browse with Javascript disabled. That means that on average, one out of every ten is completely invisible to GA.
If you compare the visitor numbers tracked by GA to those tracked by your web server (and take care not to include visits from automated crawlers), there is almost always quite a significant discrepancy. GA underestimates visitor numbers.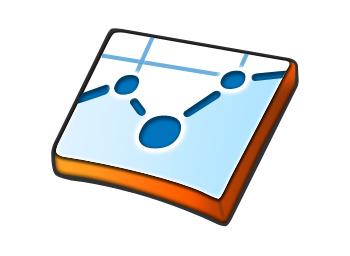 There are also difficulties with the counts of unique and return visitors. For a start, it would be a mistake to assume that a repeat user will always use the same computer, and as GA has no simple facility for identifying individuals and tracking their logins, unique visitor counts may be greater than they should be.
Then there are sampling issues. Confronted with a huge dataset, Google Analytics, and to be fair, some other packages, decide to sample the data rather than examining it exhaustively. In most cases data sampling is statistically sound, but it does introduce further errors.
So, is Google Analytics 100% accurate? No way. But is it useful? Absolutely. In most cases, what webmasters and managers need to know is not an exact figure. It's more about the change from one time period to the next. Let's say you have a website and want to know how it's performing overall. If GA's estimate of visitors is 20% greater than it was last month, you can safely say that traffic has probably gone up by about 20%. You may not have an exact figure unless you go looking at the server logs, but you'll know you're doing pretty well.
Even if the figures shouldn't be regarded as precise, GA is still a great way of tracking changes. A fraction of visitors may be invisible or slightly mis-identified, but as long as those fractions stay consistent over time, you'll get good-quality information about what's working well on your site and what's not. You'll still be able to track which sections are doing well, which landing pages perform best, and where traffic is coming from.
The best thing to do is think of Google Analytics figures as metrics, not exact numbers. 'Visits' should be considered a measure of visitor numbers, not the exact number of visitors, for example. That way you can work without ignoring the inaccuracies in the data, but still get meaningful, useful figures out of Google Analytics.
Disclosure: As an Amazon Associate, I earn from qualifying purchases. The commission help keep the rest of my content free, so thank you!