Gmail is undoubtedly among the most used webmail applications. However, at times we do face  trouble in accessing Gmail. That does not mean you will not be able to check your mails. There are a number of ways which will let you access Gmail even if gmail.com is inaccessible for some reason or the other. There are several methods to access your emails in such a situation. These are easy and convenient. The following are few such methods which might come for your rescue at the time when Gmail is down. These are enough to prepare you for the next outage.
Use Alternate Modes to access Gmail
If the web interface is down, there are chances that Gmail is not down entirely and can be accessed using alternate interfaces. The alternate interfaces might still work even though the regular interface is down.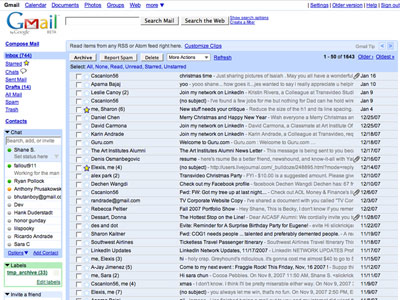 Use Plain HTML
You may bookmark link for plain HTML and when Gmail is down you may use this mode instead. Although this mode may lack some features which are a part of Gmail. This method is simple and it will definitely work when you cannot accesses Gmail.com.
Using the safe mode can be of help
In case you use several Lab features offered by Gmail, you may come across some trouble as these features might conflict with one another and your Gmail might just stop working. In this case, it is wise to use the safe mode in order to disable such labs features so that your Gmail can work properly again.
Using the mobile version might be of help
Another solution is accessing the mobile version of Gmail. You may access it from your desktop. You may face some problem here as certain features will be missing but nevertheless you will be able to access all the basic functions of Gmail.
You may go for the iGoogle Gadget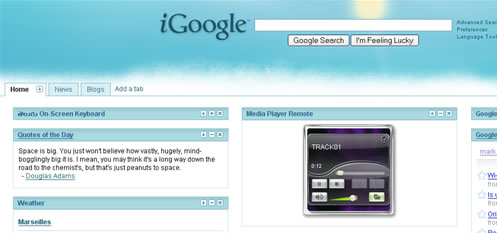 This is preferred by a number of users and will work when Gmail is down. So when Gmail.com is not working, you may switch to this very efficient gadget known as iGoogle so that you are able to access your email without any complication.
Try Gmail Offline Access
Now if you use Gmail excessively, you must be aware of Gmail's offline access. If not, then you are definitely missing out on something. Through the offline Gmail access you will be able to access your email even if Gmail is down or even when your internet is not working properly. The fact that it doesn't store each and every email in the inbox locally is one of its flaws. However, its usefulness in times when Gmail is down cannot be denied.
Gmail can be accessed through IMAP/POP3
At the time of the previous Gmail outage, IMAP as well as POP3 access were not affected. Those who were using Gmail through desktop or mobile access, were not aware of any issue and could send as well as receive emails without any trouble. Although you might use web interface as the main method to access your email, it is advisable to keep thunderbird installation setup along with IMAP access. This way you will never be stuck in case Gmail is down. It is an easy method to help you access your email when Gmail is not working properly.
Be ready to face the next outage
You have to prepare yourself so that you can access your email when Gmail goes down, your internet goes down or your account is disabled for some reason or the other. Keep a backup plan so that you are all set to face the outage.
A number of methods can be used for the purposes of backing Gmail. You may use thunderbird with POP access or you can use Fetchmail, Getmail, Gmail Backup tool or Google groups. These are some easy ways to backup you mail to save you from trouble when there is an outage.
Conclusion
So when your Gmail goes down the next time, you need not worry as there are so many methods to help you access you mail so that you do not miss out on receiving or sending important mails. These are few extremely efficient methods and are sure to be of help to you.
Disclosure: We might earn commission from qualifying purchases. The commission help keep the rest of my content free, so thank you!