Leomaster has launched the Leo Privacy Guard 3.1, a new privacy protection application that focuses on securing phones and other mobile applications contained in it. The application has introduced increased protection levels so as to match the needs of user's requirements more efficiently. The application is available on both the App Store for iPhones and Google Play store for Android phones.
1. All New User Interface Design
The design of the all new LEO Privacy Guard 3.1 focuses on utility and simplicity. The main interface has tabs like Privacy Protection, App Lock, and Settings where the users can see different features and statuses. Looking at the Privacy Protection tab, it takes the user a short glance to see the current protection levels and adjust the privacy controls for different information like videos, photos, call records, and messages. This opens a new path to very effective and individualized execution giving the user a seamless operation and experience.
Smart-phones have gained tremendous popularity and have continued to fuel the fast development of the digital world. Digitimes Research has predicted that in a few years to come, there will be more than 20 billion smart-phone users all over the world. As the market of smart-phones continues to expand greatly in Latin America and South-East Asia, applications that revolve around e-commerce and social media will be very vulnerable. The Leo Privacy Guard 3.1 application lock allows a user to be ready for different scenarios by giving her/him control over the location, time taken, and other presets.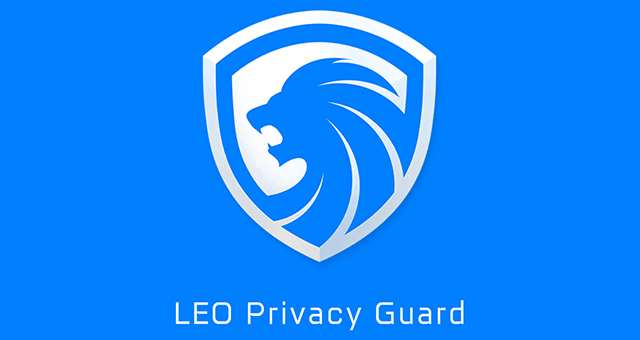 2. Highly Innovative Protection Levels
Leomaster has introduced a very that categorizes privacy protection on several levels. These categories are labeled as: Vigilant, Dangerous, Good, Normal, and Perfect. The application also goes on to give the user various recommendations on setting the appropriate privacy level according to the requirements of the user so that he/she is able to make an informed decision. These protection levels monitor closely areas that concern the snooping of phone records and text messages. The application is able to offer a user full protection keeping them safe and free of worries.
3. Securing Videos and Photos
Nowadays, smart-phones are used instead of traditional cameras and video recorders, and stored can be shared with anyone around the world in a matter of seconds. While it is fun to have access to the latest trending images and videos at your fingertips, some of these contents are not meant to be shared with other people. Leo Privacy Guard 3.1 makes it very simple for a user to protect their personal videos and photos keeping them private and secure.
The Leo Privacy Guard 3.1 also comes with the ability to monitor battery level, application installation status, and data usage so as to keep a hassle free relationship between a user and his/her smartphone. It also has various interface options that are extremely well designed for the lock screen of the phone.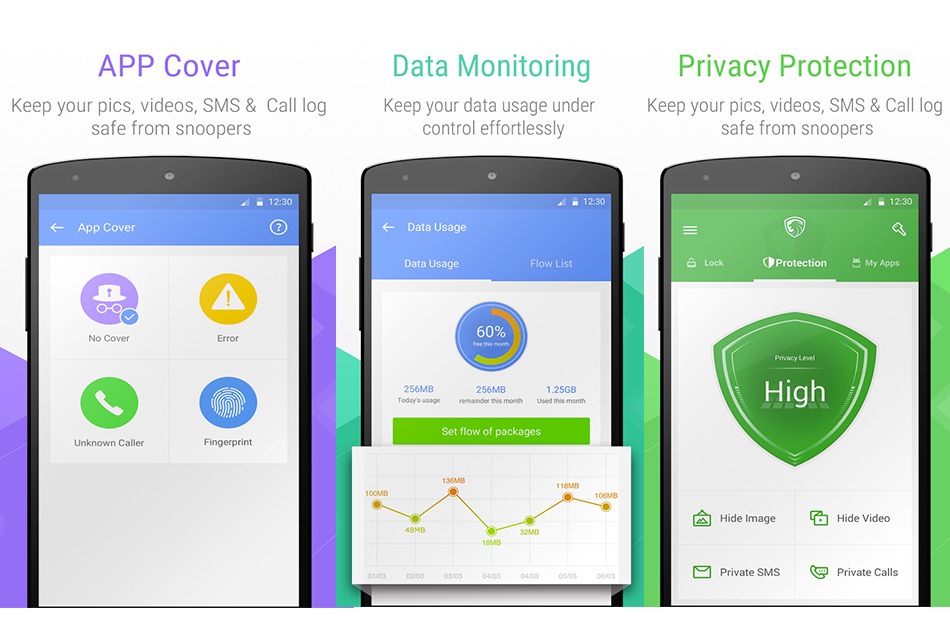 4. Phone Tracking Capabilities
Leo Privacy Guard 3.1 comes with an Anti-theft function which allows a user to lock and locate a mobile phone when it is lost and also delete any private information if necessary hence enabling a user to find and trace his/her lost phone. At the same time, the break-in-alert function will identify intruders by taking photos of them after they exceed a certain limit of typing the wrong password, giving the user information on who was trying to look at the phone.
Conclusion
Leomaster's new release of Leo Privacy Guard 3.1 is not just a transformation of the software, but also deals with the common issues that surround privacy protection for most mobile Internet users today. The application has been made exceptionally well and it is a very important milestone in the enhancement of mobile security becoming the benchmark of mobile Internet privacy protection.
Disclosure: As an Amazon Associate, I earn from qualifying purchases. The commission help keep the rest of my content free, so thank you!