Your iPhone is definitely one item that you carry with you everywhere you go. This extension of yourself is a small statement about who you are. As such, customizing your iPhone will make your device much more than a handy accessory-rather, it can also become an embodiment of your personality!
Many iPhone users choose to protect their investment by purchasing an iPhone case. Cases are a good option for the protection of your device, but they are not the best overall. There is a better option, both for protection and for customization. An iPhone skin is a cheap, reliable and entirely customizable way to protect and individualize that is sometimes overlooked by consumers in a rush to pick up the handiest, most available item.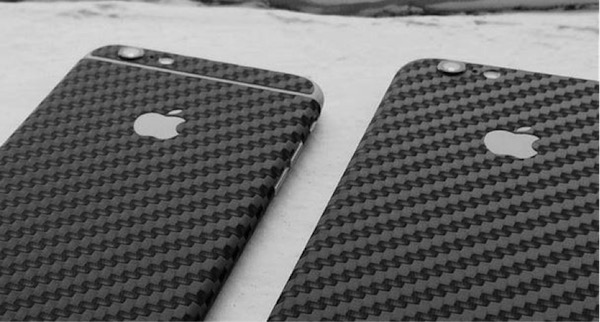 Let's explain the real differences. A case is an enclosure that surrounds the device and protects it from harm. This harm is typically impact damage. This protection is better than nothing, but iPhone cases have one major flaw. Cases may actually damage your iPhone more than the drops and spills they're supposedly protecting against. Particulate damage is not something that your case can protect from. This is when small, hard particles become trapped between the case and the phone. Through everyday use, these particles cause scratches and irreparable damage. Certain screen overlays can also result in particulate damage to the touch screen.Since an iPhone skin is adhered directly to the surface of the phone, this eliminates any possibility of trapping damage-causing particles, thereby protecting your phone more effectively.
Skins for iPhones are also entirely customizable. Using a skin builder function, users can choose from a wide variety of colours, patterns, and textures. This allows the user to make a statement that reflects how unique they are. The options are almost endless, giving customers a staggering range of choices.
Choosing a skin is the right decision, as independent reviewers have also found a variety of reasons why the iPhone case is inferior to skins.Unfortunately, not all skins are the same or offer the same kind of quality. Only the latest iPhone skins from dbrand will customize your iPhone while providing the essential protection you expect. Made from versatile 3M vinyl, all of their iPhone skins are cut to fit your particular device—whatever generation of iPhone you have.And with iPhone skins' easy to drip surface, you'll find it's easier to keep your phone where you want it—in your hand! You can even outfit your entire Apple line of products in matching skins, creating a distinctive look that will protect all of your devices against daily wear and tear.
Make the smart choice in protection and design, invest in an iPhone skin from an industry leader, and leave the old case behind for good!
Disclosure: As an Amazon Associate, I earn from qualifying purchases. The commission help keep the rest of my content free, so thank you!