Some time ago, an entrepreneur told a story about how he increased productivity in his organization by 200% by simply asking his workers for their opinions on the system of operations.
In his words,
"I asked my workers what they would like to change in our system of operations. And a bunch of them came to me with suggestions…." "I was surprised at the list of things they wanted me to change in the office". "One particular worker was quite specific that she mentioned we should change the break time from 2 P.M. to 12 P.M". "In the end, we implemented some of the suggestions, and in less than two weeks, I noticed my workers started to complete tasks in less time, which ultimately led to an increase in our overall output. I was wowed".
Your employees may look like they're happy sitting there and working their butts off every day. But they are not. There are things they wish you knew and would implement to make their lives and jobs easier.
In this article, we want to share some of these things with you. Ruminate on them and see which ones you can implement in your organization.
They really, really wish your business used more technology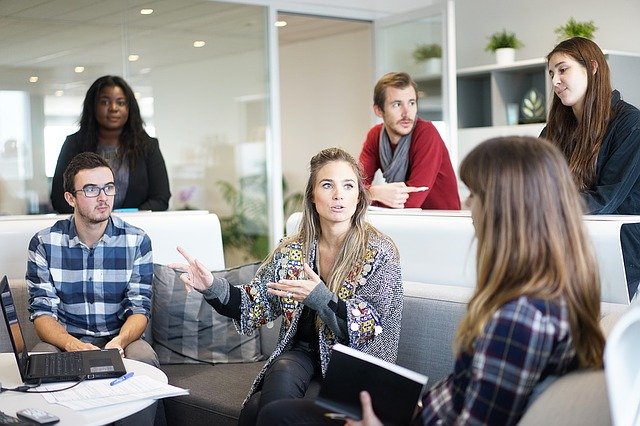 Most of your employees know about the latest tech advancements in the world.
At work, they wish you would implement some of the techy things they see on the internet to make their lives easier.
For instance, instead of asking them to answer customers' inquiries on phone, they wish you would implement a live chat system on your website that answered common customers' queries. This would save them the stress of having to repeat the same thing to thousands of customers on phone.
Also, instead of having to get up from their seats every time to move files and documents to colleagues, they wished you would install some project management software on everyone's computer to share files and information easily.
Finally, instead of having to ask who's working on what every time, they wish you would use tech tools like Trello to specify task flows.
New employees really wish you had a breakdown of your operations somewhere on the wall
While your old employees already know their right from their left, new employees always find it challenging to process the wealth of information and instruction they're bombarded with.
To help out, they expect to be provided with organization process flowcharts – something that details the flow of tasks and operations so that they know who's working on what, what their main tasks are, who they're meant to forward data, and resolved solutions to, etc.
For those who don't know, you can easily create a process flowchart for all your business operations in less than two minutes using this flowchart maker.
Note: If you aren't familiar with flowchart creation, check out these flowchart symbols to get started.
Most employees hate your long meetings
It has been reported that most employees find organization meetings boring and needless. They think of meetings as a pointless waste of precious time.
One employee even pointed out that "we waste far too many hours a week in meetings without clear agendas, listening to idle conversation when we could be working productively at their desks".
Although the business owner or team leader may argue they have a tangible reason for calling a meeting, employees don't really feel the same way.
They feel whatever information that needs to be shared can be sent to their email. And if need be for a brainstorm, the organization can call upon only those interested in sitting through a meeting.
Not everyone fancies office parties
It is not uncommon for organization leaders to organize office social events like staff happy hours or Christmas holiday parties.
But guess what? Not everyone likes to socialize with their co-workers.
Asking such people to attend office parties creates the impression that they're still loosely tied to the "office environment". And that is not how some people will like to spend their holidays.
They really hate being called outside office hours
Unless for earth-shattering emergencies, employees despise being called by their managers outside normal office hours.
Once they're closed for the day, they expect their bosses to respect their personal space, and leave any unresolved matters till the next business day.
So, whether you're a business owner or a group leader, abstain from calling or texting your employees regarding anything that concerns office work.
Employees love feedback
Although they may not say it to your face, your employees want to know when they're doing really good, and when they need to up their game.
Most organizations only give feedback during annual evaluations, but employees want to get feedback on a task-to-task basis. That is, when they complete a task, they want to know how they've fared. That doesn't mean they expect to be paid extra or given a bonus. They just need those nice sweet words of encouragement to motivate them.
They hate micromanagement
Although they may never come out to say it, employees hate those hourly checkups. Once you've assigned them a task, they know what they need to do to get the job done. So, asking them to send hourly reports, or bringing yourself to their desks to see how things are going is a really big turn-off for most workers.
Leave them to do their jobs, and they'll do just that.
Remember, hovering over anyone's neck to see what they're doing can be seen as a hindrance to productivity and morale.
Hardworking employees deserve a raise
At the end of the day, all your employees desire to get a raise. But even more so, the hardworking ones. Even though you may never hear it from them, deep down, they expect you to figure when they're doing extra and putting in the shift to move the organization forward. In return, they expect to get compensated for their extra efforts.
When you notice an employee is doing more or putting in extra efforts. Try to see if you can compensate them with a raise. But if you can't afford that, you can speak with such an employee to appreciate their efforts, and let them know their efforts haven't gone unnoticed.
Disclosure: We might earn commission from qualifying purchases. The commission help keep the rest of my content free, so thank you!