Apple's much anticipated TV set effort has gained some extra publicity with rumors that say the company is aiming for a screen size of above 40 inches in size.
The reason for the re-emergence of this rumor in particular is due to a unnamed source who worked at Apple and leaked information to USA Today regarding the fact that Apple is said to be looking at a 42-inch or larger LCD TV with built-in Wi-Fi," and that recently knighted Apple VP of industrial design Jony Ive has "a slick 50-inch TV" in the company's design studio.
Going off of the information given by this unnamed source it is believed that Apple has not made much ground with this new endeavor, and to further support this conclusion a recent report from DigitTimes states for the most part similar information. Another thing is just last week the outlet claimed Apple was in the process of ordering the required parts and components needed to build both 32-inch and 37-inch TV's, which would go on sale in the second segment of this year. However USA Today adds a mention from Paul Gagnon of DisplaySearch stating that there is no actual hard evidence of Apple ever acquiring any LCD panels for the sets in question.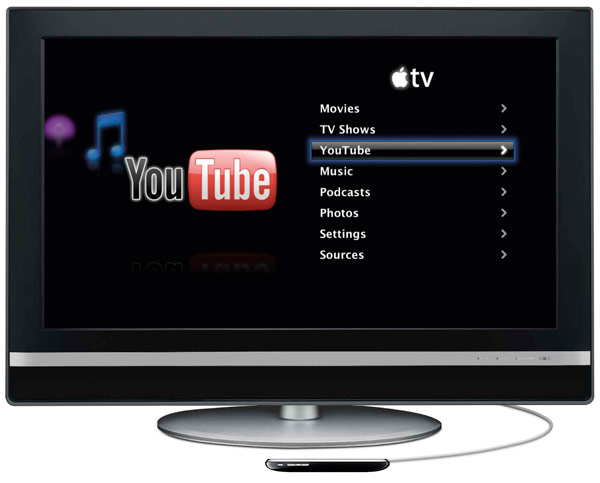 If this is the case then why is this rumor still prevalent? The rumor is still ongoing and widely contested as this is not the first source we have heard mention from regarding this topic Previous speculation out of China suggested a 32 or 37 inch TV with Siri like controls, also just last month Australian technology site Smarthouse wrote a article on the speculation that Apple was planning on selling 3 versions of the TV with sizes ranging from 32 inches up to 55 inches. The reason many believe this to be true is because it corresponds with information provided by another site that claimed Apple was targeting a 55 inch OLED TV for its first sets.
"I do expect Apple to make an attempt, since I expect the living room to remain a center for family entertainment, and that touches on all areas of consumer products that Apple is already making." This is a quote as stated by Apple co-founder Steve Wozniak and is relevant as disregarding the size of the product when you think of the Apple TV what do you in vision, I for one think about a small box in my house which just sits there and gathers up dust, however if rumors of the new set are made true it could significantly enhance Apples standing in this already booming market and help them against competition such as Roku and the Google TV.
Connected TVs are definitely gaining popularity in the market, and it would be interesting to see just how Apple delivers in the future. The question is, will Apple live up to the expectations people have set for them? Or not? Only time will tell.
Disclosure: As an Amazon Associate, I earn from qualifying purchases. The commission help keep the rest of my content free, so thank you!