Blogging is one of the most thriving fields and the best way to utilize content marketing. In the past few years, the rate of increase in the number of bloggers who have joined this profession has been tremendous.
How to become a better blogger? Now, there is so much competition in this field that emerging out of the crowd and making a niche in this field is not an easy task. You need to make a lot of efforts and show patience and consistency to grow in this field. You can only make a good income in this field if you are unique in your style and keep applying the latest applications to your blog to make it attractive and gain the attention of the readers. So, the first and foremost thing on which you need to focus is to market yourself. Leaving a few exceptions, the possible to succeed in this field without the art of marketing is meager. So, for growing in this field, just the submission of high quality blogs is not enough, you also require publicizing yourself as a blogger.
By following a few proven steps, you can certainly become a successful blogger but, you need to follow them dedicatedly.
1. Show your Uniqueness
You will have to prove that you are different and make others understand your aim as a writer. With your write ups, it should be clear what you want to give others through your blog. The most important thing is to make the readers trust you and you're your content instead of the competition online.
You should be confident enough to show your uniqueness as a blogger and every portion of your blog should reflect this. Your purpose should be reflected through your domain name, your tagline, your design and all the articles available for the readers on your blog.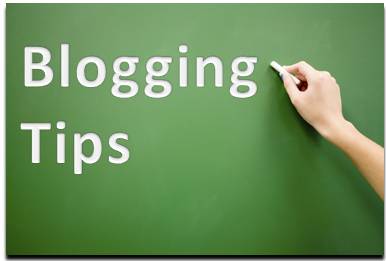 2. Be bold enough Take a Stand
Becoming a blogger following the crowd can never bring success till you are able to take a stand and say whatever you feel is the truth. It's not necessary that everyone will agree with your opinion but, that shouldn't prevent you from speaking the truth. You boldness and trust in yourself win the hearts of the people who crave to read such contents. It will certainly help in building a passionate audience which develops a craving for reading your contents.
3. Build a Tribe which Likes your Taste
You should not confuse between building a tribe and getting traffic to your site as there is a vast difference between the two. A tribe is always connected to the same idea as you; they feel the same as your message as you maintain a nucleus position and your tribe always has a passion for hearing anything you say. So, for becoming a successful blogger, you should always prefer to build a tribe rather than an audience who lack the inherent connection with your thoughts.
4. Grow Your Own Network
Working hard is not enough to become a great blogger; the need is to show how smart you can be in this field. If you want to grow in this field, you can grow with your network. So, you need to form a network, interact with people in that network and work to achieve your goal.
Success will never come by just your expectations but, you will have to be proactive at networking with others. Apart from telling people in your network who you are, you also need to understand their goals and stand for them.  It's essential to focus contributing with your networks and help yourself in achieving mutual success.
5. Build Exposure for Yourself
On every topic chosen by you for your blog, there are already thousand other blogs talking about the same thing. So, you shouldn't wait or expect others to know about your blog by themselves but try to meet people online and show them the way to your blog. You can also look for other bloggers who have audience same as yours and submit pots on their blog as a means to expose yourself.  This has been done by many bloggers and this process is called guest blogging.
So, these steps can certainly help you to a large extent in becoming a better blogger and making a niche in blogosphere. However, it's essential to follow these steps dedicatedly with patience and persistence to achieve success in this field.
Disclosure: We might earn commission from qualifying purchases. The commission help keep the rest of my content free, so thank you!