There was time when blogging was restricted for bloggers to share knowledge and for readers to comment. Well, as the time passed, it was found that blogging is no more limited to sharing knowledge, as one can make huge amount of money with it if the blog has the potential of doing so. Well, Sometimes people ask that how can they make money from their blogs??? If you are seeking this answer till now, then today I will be sharing 4 ways to make money from your blog!!!
Be a Hired Blogger
Does it sounds really good that you are working for others and making good amount of money online? Well, now it is possible. Many bloggers are looking for people who can write for them! But being hired too is a tough job. You must have the ability of being a consistent and a really Good Blogger. If have the ability to bring up the best content and if readers are like your work, you can earn more by working for others.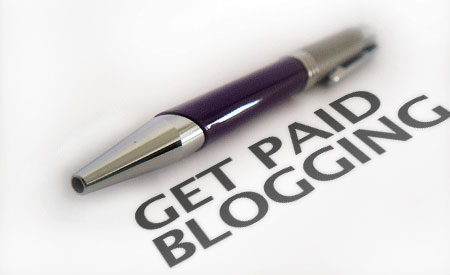 Advertising on your Blog
Well, the most used method that will make you rich. You might be seeing many blogs displaying ads on them. Nowadays there are many advertising networks that offer to display ads on your blog. Google Adsense is ruling the world of Advertising networks and it has been the main source for most bloggers Income.
Selling Ad Space
Some blogs have a Small Banner in their blog saying that Advertise Here! Well, it's just a simple way to make money from your blog. Nowadays almost all blogs have this feature enabled in their blogs. You can even sell your Advertising Spaces with the help of some company (like buysellads). But for being Successful with it, your blog must have high traffic as Most Advertisers have been looking up for blogs that have huge amount of traffic.
Affiliate Marketing
This is the last option remaining for your blog to make good income from your blog. Affiliate Marketing is just referring the products or referring various services of others and in return you will get Commission. Well, this needs huge traffic. But Affiliate Marketing is really a good choice for making money from your blog. ClickBank and ShareASale have been the most preferred choices in Affiliate Marketing.
Apart from the apart proven methods, you can also make money by participating in various Blogging Contests. There are a lot of contests that are organized throughout the year. Most of them give cash prizes. I recently participated in a Blogging Contest organized by Famous Bloggers and won the 3rd Prize; I got richer by $250.
So, do you use any of the above methods for making money from your blog or you use any other method? Share with us!!!
Author Bio: Sandipan Mukherjee is a 23 year old blogger from Durgapur(India). He is a Computer Engineer and currently pursuing MBA in Marketing. He is the owner of Crystal Articles. He loves to write articles related to Blogging, Tech and Social Media.
Disclosure: We might earn commission from qualifying purchases. The commission help keep the rest of my content free, so thank you!