The world of 3D scanning is forever changing, with each new device promising to be better than the last. 3DMakerPro's newest offering, the Seal, boasts a robust list of features that not only raise the bar but sets a new standard for portable 3D scanners. I tested the 3DMakerPro Mole not long ago and was quite satisfied with its performance, therefore, I expected the new Seal could even deliver more.
Box Contents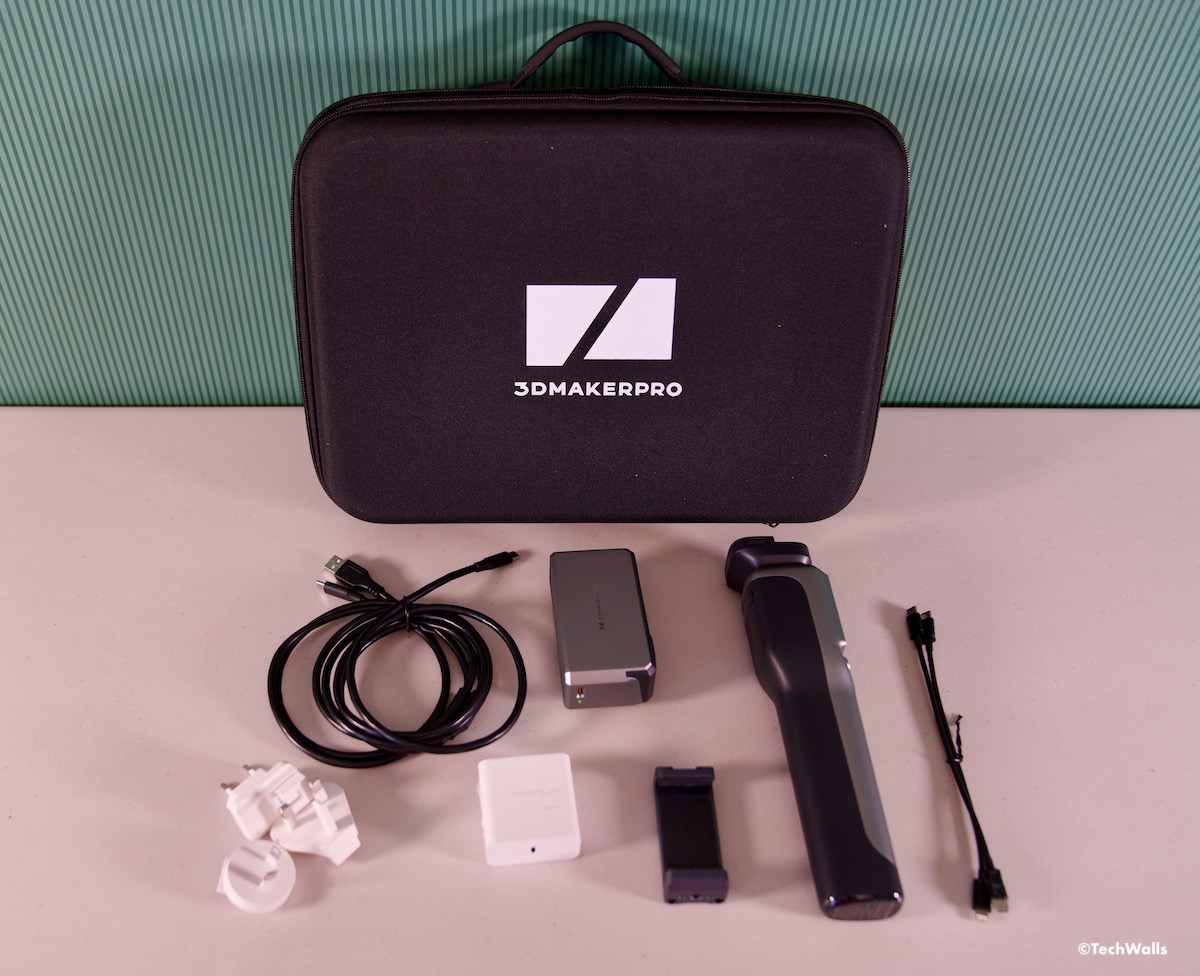 Scanner body
Phone holder
Device cable
Power adapter
Smart Grip
Mobile Cable
Power Cable
Carrying case
Plugs
New Features
Size and Portability
First off, its size. At 110*60*35mm, the Seal is comparable to a pack of gum. This ultra-compact design means that scanning isn't restricted to a studio or a lab; one could theoretically scan objects in the wild, at cafes, or during travels. Plus, the promise that it works efficiently under bright sunlight is a feature that every on-the-go designer or hobbyist would appreciate.
Precision and Quality
The Seal's promise of a 0.01mm accuracy and 0.05mm resolution underpins its commitment to supreme detail capture. The inclusion of the blue-light technology, which offers enhanced structured light for better accuracy and image resolution, further cements its place among the top contenders in the market.
24-bit color scanning also plays a significant role. With a high-definition color texture camera and a high-quality color CMOS image sensor, the colors are not just an afterthought; they are vivid, true to life, and add an impressive layer of realism to the scans.
Usability and Features
The device's AI Smart + Power Grip is a game-changer. The gimbal offers freedom during the scanning process, removing constraints and potential hindrances. Paired with anti-shake optical lenses, the Seal guarantees stable and professional-grade scanning.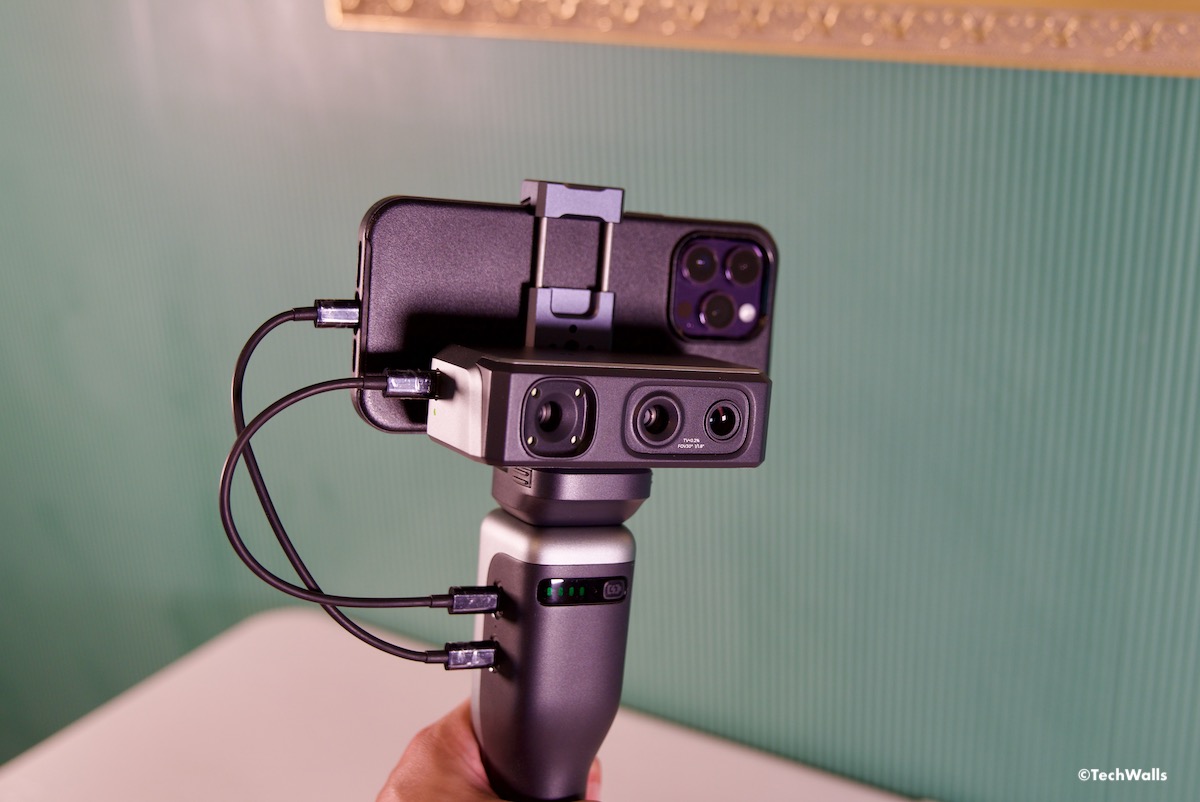 The multiple scanning modes – Turntable, Handheld, and a combination of both – give users the flexibility they need. Whether it's a fixed object on a professional-grade dual-axis turntable or a spontaneous handheld scan, the Seal adapts seamlessly.
It's also noteworthy that 3DMakerPro has chosen to provide "rookie-friendly" software. JMStudio's detailed guides for newcomers, coupled with its continuous updates, ensures that both seasoned professionals and novices can utilize the Seal to its fullest potential.
Battery Life
A stand-out feature is its battery life. With an impressive 240 minutes of scanning endurance thanks to a 10,000mAh lithium battery, the Seal trumps many other portable scanners in the market. This duration allows for extended work sessions, which is invaluable for larger projects.
Real-life Performance
While the 3DMakerPro Seal shines on paper with its impressive specifications, real-world usage can often be the ultimate litmus test for any product. When I got my hands on the Seal, my expectations were high given its features. However, my experience was a mixed bag.
Set-Up and Connectivity
Starting with the setup process, the Seal offers two modes of operation – connected to a computer or via the Smart Grip. While the idea of using the Smart Grip intrigued me, the actual setup was more cumbersome than anticipated. The necessity to scan a QR code inside the JMStudio app on my Mac using my phone felt counterintuitive. Adding to the initial frustration, the iPhone app failed to detect the device, narrowing down my usage options to just connecting it to the Mac.
Scanning Performance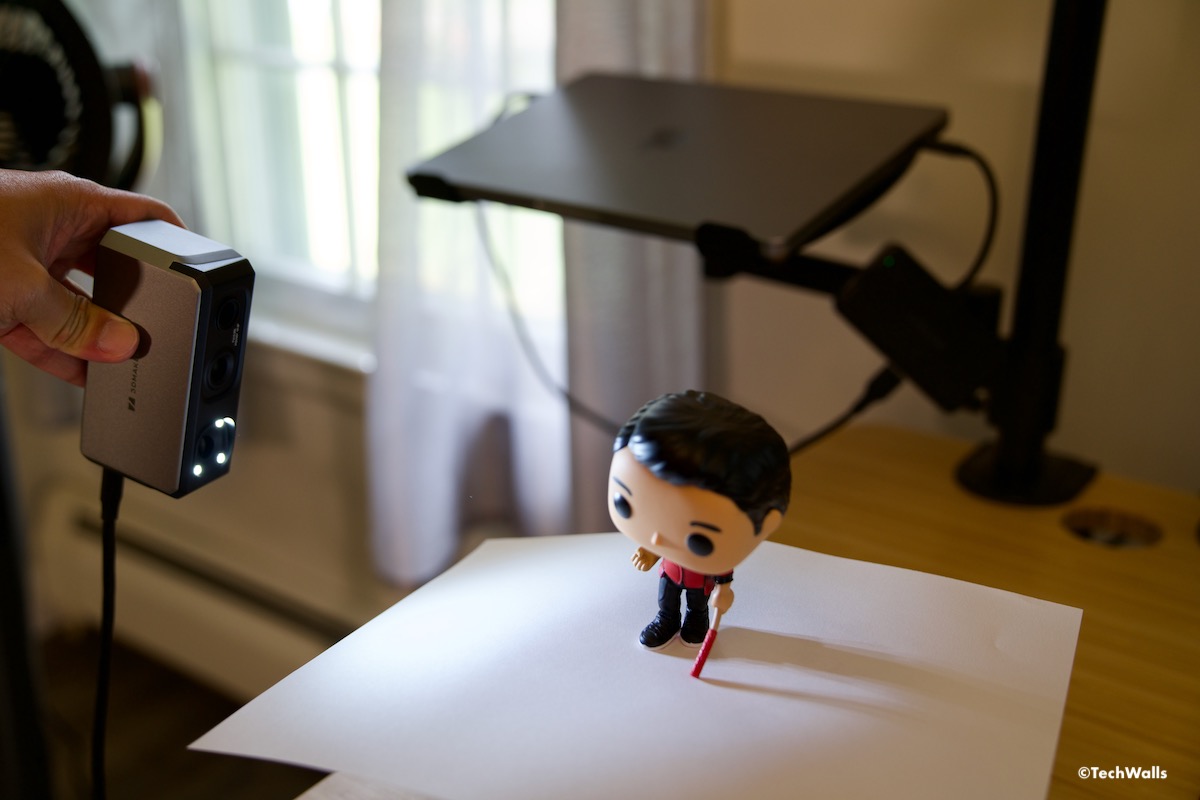 Once set up, I was eager to test its touted scanning capabilities on objects of various sizes. Here, disappointment set in. For a device boasting Blue Light Encoded Structured Light technology, 0.01mm accuracy, and 0.05mm resolution, its performance was underwhelming. The Seal consistently failed to deliver complete scans. Its Auto Align feature, which I expected to be a highlight given its performance in other 3DMakerPro models like the Mole, fell short. I also tried to align manually but the experience was painful and a waste of time.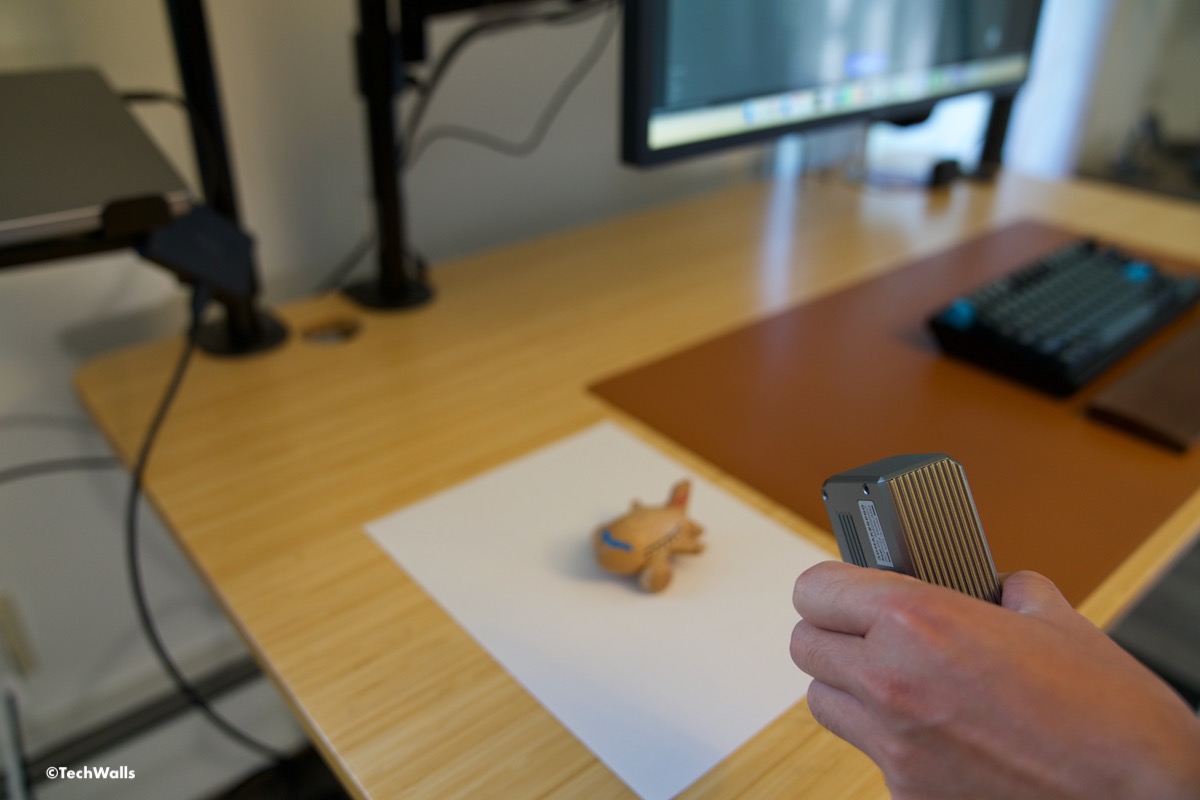 Detail and texture capture, two aspects I expected the Seal to excel at, were not up to par. Simple objects that should be a breeze for a scanner of this caliber posed challenges. While one could argue that the lack of a turntable, which was not included in the package, might have influenced this, I remain skeptical. Even if a turntable were included, based on its handheld mode performance, it's hard to imagine a significant enhancement in scanning quality.
Conclusion
Though the 3DMakerPro Seal is packed with state-of-the-art features, its real-life performance left much to be desired. From setup woes to underwhelming scanning results, the device struggled to meet expectations. While it might undergo improvements in future iterations or software updates, in its current state, it seems there's a gap between its potential and its deliverance. The product will have the MSRP of $699 but it is available as low as $449 on Indiegogo (early-bird price), the price might go up to $699 for the package with Smart Grip.
Disclosure: We might earn commission from qualifying purchases. The commission help keep the rest of my content free, so thank you!